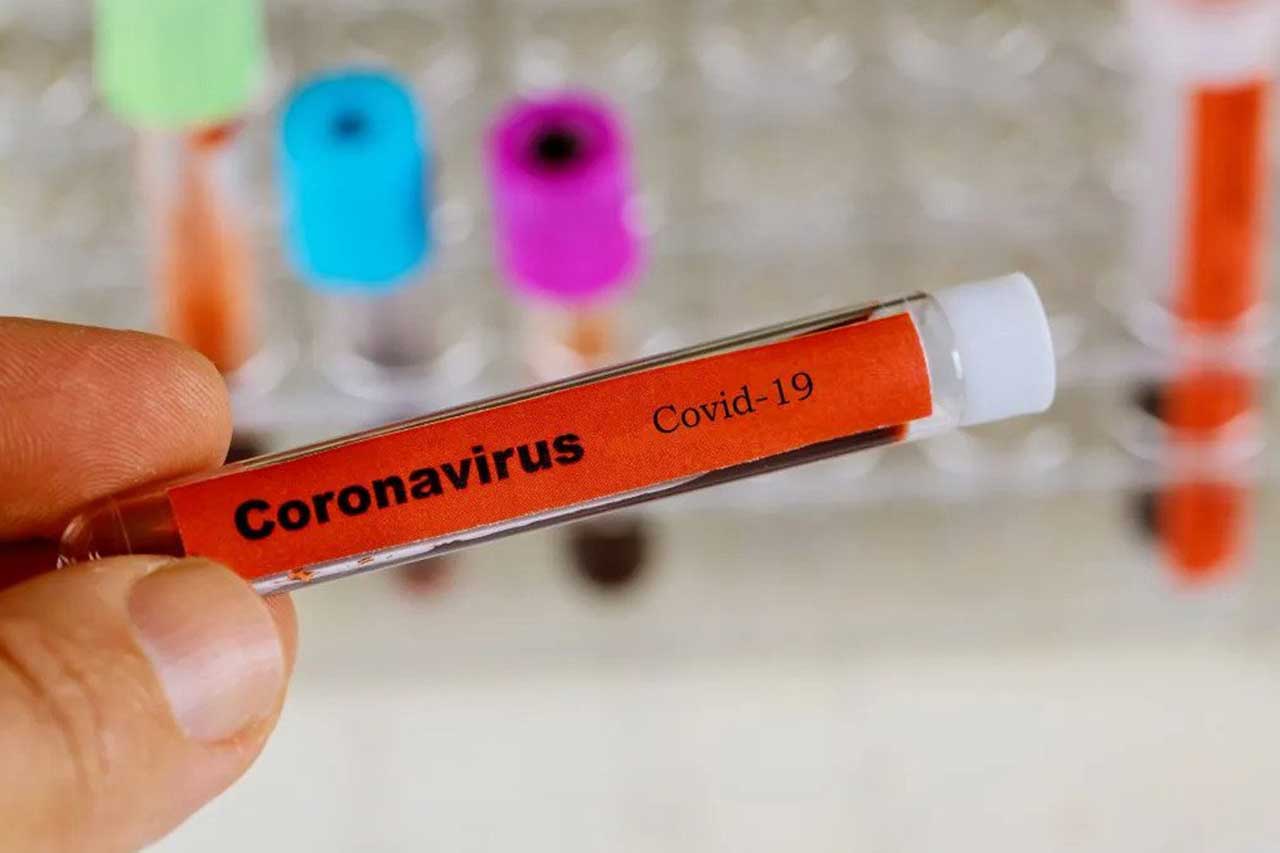 There is a new version of COVID-19 and the World Health Organisation has labelled it a "variant of concern." First identified in South Africa on 25 November, preliminary evidence suggests that it carries a greater risk of reinfection than other strains. (www.economist.com/science-and-technology/2021/11/26/a-new-covid-19-variant-has-emerged)
Just a day after its emergence, the world turned hyper. The EU imposed travel restrictions from several southern African countries; so did the United States, starting on Monday for non-citizens. Other countries—such as Britain and Japan—had beaten them to it.
If there is one lesson the COVID-19 pandemic has taught the world, it is that acting early pays off. Wait a week for better data on which to base a decision and you can find yourself down a path of no return, with cases rising steeply. So when news emerged on November 25 in South Africa of a worrying new variant of the SARS-CoV-2 virus, many countries in Europe and elsewhere banned travel from countries in southern Africa within a day. On November 26 the World Health Organisation named the variant Omicron, a Greek-alphabet designation which, as a rule, it reserves only for "variants of concern".
The concerns with Omicron are many. The biggest is that it may have the ability to spread more easily than Delta, the variant that dominates cases of COVID around the world today. If so, Omicron could supplant Delta within months. In that case, Omicron would cause bigger outbreaks that flare up faster than Delta and are harder to stop. Another worry is that today's vaccines and drugs against COVID may be less potent against Omicron and may, therefore, need to be redesigned.
At the moment, these are only fears based on hints drawn from early data on Omicron emerging from South Africa. Whether these fears will come to pass is far from certain. It will take weeks or even months before there is solid evidence from laboratory and other studies on how much of a threat Omicron really poses. In the meantime many countries are trying to stop the new variant from arriving on their shores via travellers. They are buying time to prepare for the worst while hoping for the best.
The first signs that a new variant may be spreading emerged in South Africa earlier this week, when COVID infections increased suddenly and sharply, from fewer than 300 cases on November 16 to more than 1,200 on November 25. The vast majority of these infections were in one province, Gauteng, which has Johannesburg as its capital.
At first it seemed as if the infections were linked to one big superspreading event, such as a student party. That would be the sort of outbreak in which a new variant erupts briefly and then dies away. But new cases in Gauteng instead became more dispersed over time. That prompted South African scientists to look at the genomic sequence of viral samples, which is how they spotted the new variant.
Further analysis confirmed that the new variant was spreading fast in many other provinces in South Africa, even though the numbers are still small. This pattern suggests that Omicron may be outcompeting Delta. The nature of Omicron's mutations adds backing for this hypothesis. It has about 50 of them, an exceptionally large number. Most worrying are ten found in the receptor-binding domain (RBD) of the virus's spike protein. The RBD is the part of the virus that attaches to human cells, enabling the virus to enter and infect them. By comparison, the Beta variant has three changes to the RBD and Delta only two.
If the mutations in Omicron turn out to make COVID vaccines less potent, the jabs may have to be tweaked. On November 26, Pfizer and BioNTech, makers of the COVID jab that is most widely used in Western countries, said that they would be able to rework their mRNA vaccine within six weeks and ship the first batches within 100 days.
The US pharmaceutical company Moderna said Friday it will develop a booster shot against the new Omicron variant of the coronavirus. It is one of three strategies the company is working on to address the new threat, including a higher dose of its existing vaccine, Moderna said.
(Moderna Says It Will Develop Booster Shot For New Covid Strain Omicron)
Even if Omicron comes to dominate in South Africa, it is unclear that it will displace Delta in other parts of the world. South Africa had a wave of the Beta variant that did not become established elsewhere. Likewise, Alpha, which swept across Europe, never became established in South Africa.
All in all, lots about Omicron remains to be discovered. What is clear, however, is that the world is better placed to resist it than when Delta emerged in India at the end of last year. By the time Delta had been identified as a variant of concern, it had already spread to many parts of the world, eventually seeding wave after wave of the pandemic. It remains to be seen whether Omicron poses a global threat on such a scale.
Meanwhile, several countries, including the UK, US, Canada, Australia, Singapore, Germany, France, Brazil, and Saudi Arabia have imposed travel bans on several southern African nations. The countries are South Africa, Namibia, Zimbabwe, Botswana, Lesotho, Eswatini, the Seychelles, Malawi and Mozambique.
The new strain has also been detected in Israel, Belgium, Hong Kong and Israel. The latest hit is in the UK, where the Health Security Agency on Saturday announced two recorded cases.
Saying that "it's coming," New York governor Kathy Hochul signed an Executive Order "Declaring a Disaster Emergency in the State of New York" late on Friday, amid spiking cases and widespread concerns over the new Omicron variant of the coronavirus.
Meanwhile reacting with a degree of panic, stock markets on both sides of the Atlantic suffered their biggest falls in more than a year.
The scheduled World Trade Organization ministerial conference, the global trade body's biggest gathering in four years, was postponed at the last minute Friday due to the new Omicron COVID-19 variant. (World Trade Organization's Big Conference Postponed Over New Covid Strain Omicron)
Barely recovering from the effects COVID-19 restrictions, South Africa's health ministry has called the global rush to impose travel bans "draconian."
/////
As Britain records more than 40,000 new coronavirus cases a day, a top scientific adviser has revived the debate over herd immunity, claiming that the country has reached the elusive threshold at which most of the population is protected against COVID-19. It comes as Europe is reimposing restrictions and facing a winter surge.
The comments by Neil Ferguson, an epidemiologist at Imperial College in London, are likely to raise new questions about Britain's status as a COVID outlier: a country willing to tolerate a widely circulating virus and a steady death toll as the price for a return to economic normalcy.
Ferguson said he expected Britain to mostly avoid the sharp increase in cases seen on the continent in recent weeks, and suggested further restrictions like lockdowns were unnecessary. This is in part, he said, because so many Britons have already been infected.
But critics say there are too many wild cards, like virus variants and waning vaccine immunity. The risks are increasing as masks are rare in public in England.
//////
As Europe experiences a menacing fourth wave of the coronavirus, Austria entered a nationwide lockdown on Monday, and the possibility of a vaccine mandate in Germany was under discussion as the only way to overcome the pandemic.
The lockdown in Austria — in which people are allowed to leave their homes only to go to work, shop for groceries and pick up medicines — will last 10 to 20 days. It is the first lockdown of its kind in Europe this winter and comes after months of struggles to limit cases through widespread testing and partial restrictions. Austria has also announced that vaccination will be compulsory as of Feb. 1, the first Western country to take that step.
Germany has said it is not ruling out a lockdown, with officials calling it the worst Covid wave yet. Outgoing Chancellor Angela Merkel said vaccinations alone were not enough, according to Bloomberg.
Other countries, including Slovakia and Greece, were imposing restrictions on unvaccinated populations.
Protests erupted in Austria, the Netherlands, Belgium, Denmark, Italy, Switzerland and Croatia over the weekend against official crackdowns and vaccine requirements. The crowd in Vienna numbered 40,000, officials said.
Austria, where 66 percent of the population is vaccinated, reported more than 14,000 new cases within 24 hours on Sunday. Over the past week, the Netherlands has been averaging more than 20,000 cases. Germany has reported roughly double that number of infections.
//////
Lalita Panicker is Consulting Editor, Views, Hindustan Times, New Delhi