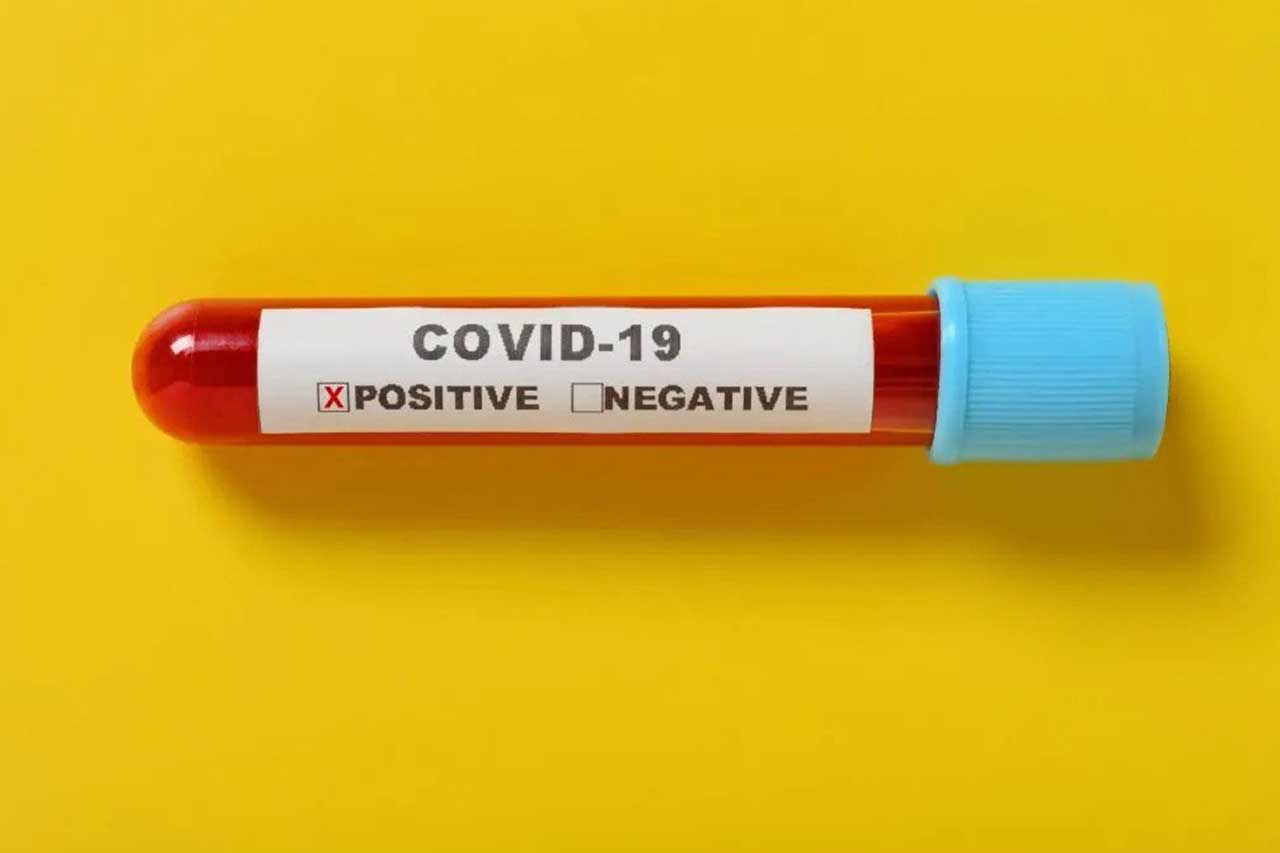 China and Hong Kong have become the new focal point of the latest COVID-19 surge. China is enduring its first big outbreak of the Omicron variant and its "zero COVID" policy is bringing more pain with little gain. The restrictions pose a threat to China's economic rebound and the world's supply chains.
Hong Kong, once famed for its low covid-19 count, is now recording the world's highest death rate from the virus. The city is facing a shortage of coffins; morgues are overflowing with victims; hospitals are struggling to cope. On 17 March, 279 deaths were recorded in the city of 7.4m people. The death rate is more than twice as high as at the peak of Britain's second wave in early 2021.
(www.economist.com/graphic-detail/2022/03/18/hong-kong-is-now-the-centre-of-the-pandemic?)
In the past few months, the Omicron variant has swept through the Asia-Pacific region. But Hong Kong is an outlier in terms of deaths. Its case fatality rate of 2% is more than ten times higher than those of New Zealand, Singapore and South Korea, where cases are also far above previous peaks. The rate in Hong Kong for unvaccinated people over 80 is 12%.
Until recently this low vaccination rate has been of little consequence thanks to strict "zero COVID" policies across China. But as the virus sweeps through Hong Kong and several Chinese provinces report outbreaks, it is an increasing cause for concern. On the mainland, at least 40m people are under some form of lockdown. Relatively few people have natural immunity and China's health system is not equipped to handle a large wave. Beijing may be worried about a broader wave on the mainland.
China's "zero COVID" policy is facing its stiffest challenge after a rapid rise in cases caused by the Omicron variant that has forced authorities to take draconian control measures. Domestically acquired COVID-19 infections jumped from 175 on 7 March to 3507 on 14 March. Asymptomatic infections, which China tracks separately, surged as well. The government has put 37 million people in the southern city of Shenzhen and the north-eastern province of Jilin under lockdown orders, with many elsewhere facing travel and other restrictions. Public health experts worry the increases might overwhelm the country's heath system, as it already has in Hong Kong. South Korea and Vietnam, which managed to keep cases very low during the first 2 years of the pandemic, have also seen explosions due to Omicron, with South Korea now reporting more than 300,000 cases daily and Vietnam more than 200,000. Many European countries that recently relaxed or abandoned control measures are recording COVID-19 rebounds as well, with double-digit percentage increases in infections over the past 2 weeks.
www.science.org/content/article/news-glance-asia-s-covid-19-surge-melting-winter-sea-ice-and-inflammatory-arxiv-papers?
/////
COVID-19 took more than 18 million lives by the end of 2021, roughly three times as many as the officially reported toll, according to a controversial new estimate. Several earlier studies indicated that tallies by the World Health Organization (WHO) vastly underestimate deaths, but the new one, published in The Lancet last week, is the first peer-reviewed examination of the period through December 2021. Researchers from the Institute for Health Metrics and Evaluation (IHME) analysed figures from 74 countries and territories to estimate excess mortality—deaths exceeding those expected from other causes. India's official numbers omit 3.5 million COVID-19 deaths, the largest gap between reported and estimated ones. But Egypt and several other countries in Africa with smaller populations have bigger ratios of estimated to reported deaths. The IHME analysis has been criticized for overestimating excess COVID-19 deaths, particularly in some higher-income countries. WHO plans to release its own revised estimates in the next few weeks. The five top contenders:
| | | | |
| --- | --- | --- | --- |
| COUNTRY | REPORTED | ESTIMATED EXCESS | REPORTED/EXCESS |
| India | 489,000 | 4,070,000 | 8.33 |
| USA | 824,000 | 1,130,000 | 1.37 |
| Russia | 651,000 | 1,070,000 | 1.64 |
| Mexico | 418,000 | 798,000 | 1.91 |
| Egypt | 21,800 | 265,000 | 12.19 |
| | | | |
Things haven't changed much. A little over a century ago, the Spanish Flu killed 50-100 million (1918-20). According to GAVI the vaccine alliance, the seven deadliest plagues to hit the world were: the Black Death: 75-200M (1334-1353), 1918 Flu: 50-100 M (1918-1920), New World Smallpox: 25-56 M (1520 – early 1600S), Plague of Justinian: 30-50 M (541-549), The Third Plague: 12 M (1855 – 1959), HIV/AIDS: 27.2-47.8 M (1981 – current) and COVID-19: 5-17 M (2020 – current).
////
US President Joe Biden last week got his wish for a new agency to fund high-risk, cutting-edge biomedical research when Congress created the Advanced Research Projects Agency for Health (ARPA-H) and gave it a $1 billion start-up investment. That's a fraction of the $6.5 billion Biden had proposed, but advocates say it's plenty to launch ARPA-H.( www.science.org/content/article/u-s-just-created-big-new-biomedical-research-agency-questions-remain?)
ARPA-H will have 3 years to spend its initial $1 billion. "The expectation is that this is the beginning of a ramp" to higher funding, acting White House Science Advisor Collins says. For now, he says, the agency needs to find an interim director who can work out hiring, contracting processes, and office space. ARPA-H likely won't make awards until it has a permanent director. But Collins says that appointment could come in just "a couple of months" because the position does not need Senate confirmation, and names are already "kicking around."
////
A flurry of high-profile coronavirus cases in the US capital — including in people who have been around President Biden — has raised new questions about the trajectory of the two-year-old pandemic, even as the White House has signalled confidence in the country's ability to resume normal activities. (www.nytimes.com/2022/03/17/us/politics/washington-coronavirus-cases.html?
On Thursday, Biden cancelled face-to-face meetings with Prime Minister Michael Martin of Ireland after the prime minister received a positive result from a coronavirus test during a gala event on Wednesday night that both men attended.
In the past week, Doug Emhoff, the husband of Vice President Kamala Harris, tested positive for the virus, as did former President Barack Obama. At least nine House Democrats received positive tests this week after a party retreat in Philadelphia and late-night voting at the Capitol.
White House officials said Mr. Biden, 79, had not been in close contact with anyone who tested positive and did not appear worried about his safety. They said that the administration was monitoring a highly transmissible subvariant known as BA.2, which is spreading rapidly in parts of China and Europe, but that there appeared to be little reason to think there would be a U-turn back to social distancing and universal mask wearing in the United States.
But the recent cases in Washington, and the spread of yet another variant around the world, highlight a challenge for Biden and his team: how to embrace the country's desire to move on while being careful not to declare victory over a virus that is still making people sick and killing more than 1,000 Americans each day.
/////
Short Takes
Figures showing a global rise in COVID-19 cases could herald a much bigger problem as some countries also report a drop in testing rates, the WHO said on Tuesday, warning nations to remain vigilant against the virus. After more than a month of decline, COVID cases started to increase around the world last week, the WHO said, with lockdowns in Asia and China's Jilin province battling to contain an outbreak. A combination of factors was causing the increases, including the highly transmissible Omicron variant and its BA.2 sub-lineage, and the lifting of public health and social measures, the WHO said.
https://www.reuters.com/business/healthcare-pharmaceuticals/who-says-global-rise-covid-cases-is-tip-iceberg-2022-03-16/
***
South Korea has reached two seemingly contradictory pandemic milestones: It recorded more than 600,000 new COVID-19 infections on Thursday, the most of anywhere in the world. At the same time, the country has one of the lowest virus death rates globally. While anywhere else an infection surge of this size would signal an out-of-control outbreak soon to be followed by a spike in fatalities, in South Korea — which is about the size of Indiana — the picture is more complex. The sky-high caseload reflects the nation's consistent deployment of mass testing, largely abandoned by many places as Covid becomes endemic but a key reason behind Korea's sliding death rate, according to its virus fighters.
https://www.bloomberg.com/news/articles/2022-03-17/how-south-korea-is-beating-covid-despite-600-000-new-cases-a-day
***
African countries are also struggling to get people jabbed against covid. Just 13% of the continent has been fully vaccinated. Africa has plenty of covid doses but the increased deliveries are exposing logistical defects in the distribution of vaccines.
***
To end on a sliver of good news: COVID has led to other vaccine victories. A jab against malaria is arriving at last. It could save as many lives as covid has taken. And attitudes are changing towards the human papillomavirus vaccine in Japan as inoculations become more routine.
////
Lalita Panicker is Consulting Editor, View, Hindustan Times, New Delhi