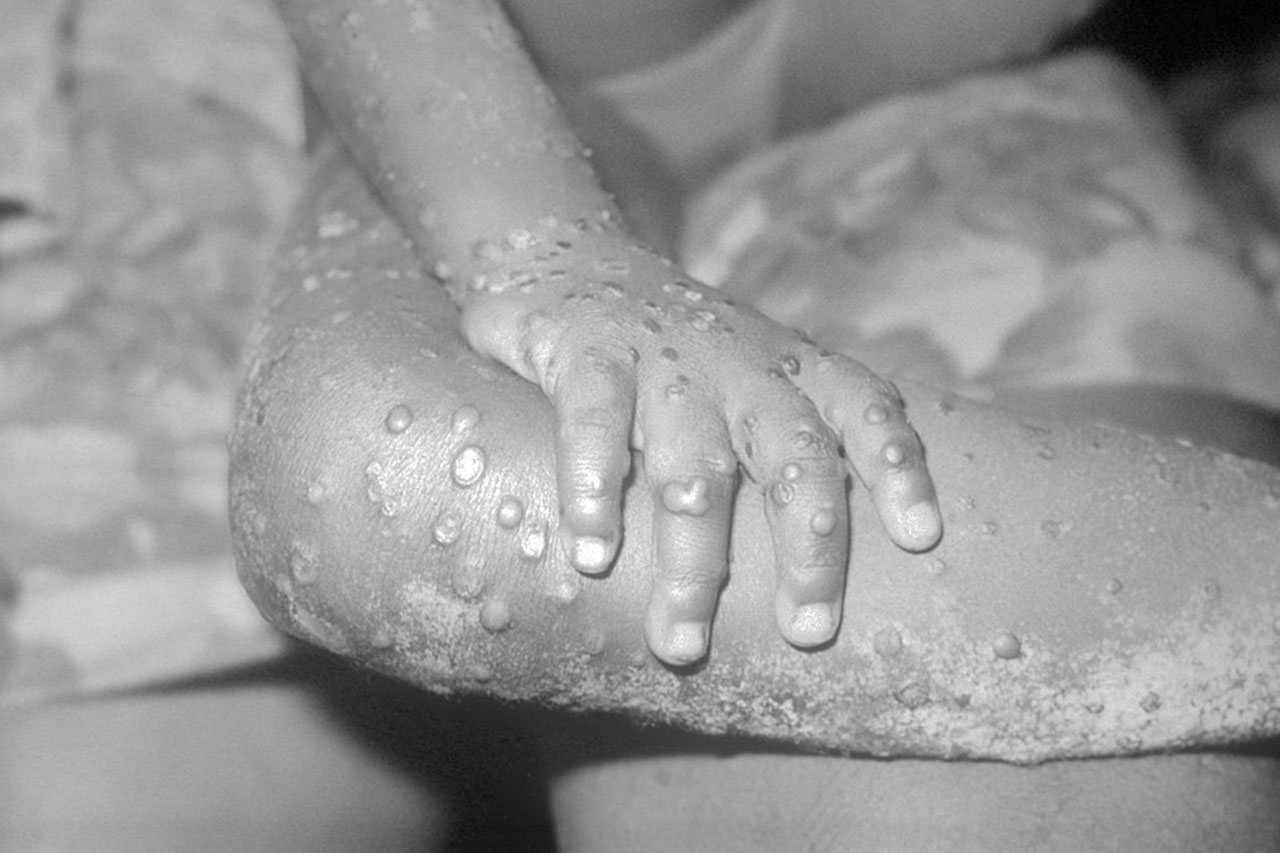 The World Health Organization (WHO) has declared a global emergency for the second time in two years. This time the cause is monkeypox, which has spread in just a few weeks to 74 countries. https://www.nytimes.com/2022/07/23/health/monkeypox-pandemic-who.html
Dr Tedros Adhanom Ghebreyesus, the WHO's director general, on Saturday overruled a panel of advisers, who could not come to a consensus, and declared a "public health emergency of international concern," a designation the WHO currently uses to describe only two other diseases, COVID-19 and polio.
This is apparently the first time that the director general has overruled his advisers to declare a public health emergency.
The WHO's declaration signals a public health risk requiring a coordinated international response. The designation can lead member countries to invest significant resources in controlling an outbreak, draw more funding to the response, and encourage nations to share vaccines, treatments and other key resources for containing the outbreak.
This is the seventh public health emergency since 2007; the COVID pandemic, of course, was the most recent. Some global health experts have criticized the WHO's criteria for declaring such emergencies as opaque and inconsistent.
There are more than 16,500 cases of monkeypox outside Africa, roughly five times the number when the advisers met in June. Nearly all the infections have occurred among men who have sex with men.
Dr James Lawler, co-director of the University of Nebraska's Global Center for Health Security, estimated that it might take a year or more to control the outbreak. By then, the virus is likely to have infected hundreds of thousands of people and may have permanently entrenched itself in some countries.
The WHO advisers said at the end of June that they did not recommend an emergency declaration in part because the disease had not moved out of the primary risk group, men who have sex with men.
In interviews, some experts said they did not agree with the rationale.
"Do you want to declare the emergency the moment it's really bad, or do you want to do it in advance?" said Dr Isabella Eckerle, a clinical virologist at the University of Geneva.
A similar WHO committee that convened in early 2020 to evaluate the coronavirus outbreak also met twice, deciding only at its second meeting, on January 30, that the spread of the virus constituted a public health emergency.
Meanwhile, India's national capital of New Delhi confirmed its first case of monkeypox, the fourth case of the disease in the country, a day after it was declared a public health emergency of international concern by the WHO. Three other cases have earlier been reported from Kerala in southern India. These are among the first cases to hit Asia.
The Delhi patient has no international travel history and was admitted some days ago with fever and skin lesions.
///
In the short history of the COVID-19 pandemic, 2021 was the year of the new variants. Alpha, Beta, Gamma, and Delta each had a couple of months in the sun.
But this is the year of Omicron, which swept the globe late in 2021 and has continued to dominate, with subvariants—given more prosaic names such as BA.1, BA.2, and BA.2.12.1—appearing in rapid succession. Two closely related subvariants named BA.4 and BA.5 are now driving infections around the world, but new candidates, including one named BA.2.75, are knocking on the door.
Omicron's lasting dominance has evolutionary biologists wondering what comes next.
www.science.org/content/article/omicron-rages-scientists-have-no-idea-what-comes-next
Some think it's a sign that SARS-CoV-2's initial frenzy of evolution is over and it, like other coronaviruses that have been with humanity much longer, is settling into a pattern of gradual evolution.But others believe a new variant different enough from Omicron and all other variants to deserve the next Greek letter designation, Pi, may already be developing, perhaps in a chronically infected patient.
Even with Omicron, Maria Van Kerkhove, technical lead for COVID-19 at the WHO, emphasizes, the world may face continuing waves of disease as immunity wanes and fresh subvariants arise. She is also alarmed that the surveillance efforts that allowed researchers to spot Omicron and other new variants early on are scaling back or winding down. "Those systems are being dismantled, they are being defunded, people are being fired," she says.
The variants that ruled in 2021 did not arise one out of the other. Instead, they evolved in parallel from SARS-CoV-2 viruses circulating early in the pandemic. In the viral family trees researchers draw to visualize the evolutionary relationships of SARS-CoV-2 viruses, these variants appeared at the tips of long, bare branches. The pattern seems to reflect virus lurking in a single person for a long time and evolving before it emerges and spreads again, much changed.
On 2 July, for example, Yale University genomic epidemiologist Nathan Grubaugh and his team posted a preprint on medRxiv about one such patient they found accidentally. In the summer of 2021, their surveillance program at the Yale New Haven Hospital kept finding a variant of SARS-CoV-2 called B.1.517 even though that lineage was supposed to have disappeared from the community long ago. All of the samples, it turned out, came from the same person, an immunocompromised patient in his 60s undergoing treatment for a B cell lymphoma. He was infected with B.1.517 in November 2020 and is still positive today.
By following his infection to observe how the virus changed over time, the team found it evolved at twice the normal speed of SARS-CoV-2. That supports the hypothesis that chronic infections could drive the "unpredictable emergence" of new variants, the researchers write in their preprint.
But since Omicron emerged in November 2021, no new variants have appeared out of nowhere. Instead, Omicron has accumulated small changes, making it better at evading immune responses and—together with waning immunity—leading to successive waves.
If so, the US decision to update COVID-19 vaccines by adding an Omicron component is the right move. Even if Omicron keeps changing, a vaccine based on it is likely to provide more protection than one based on earlier variants.
////
An unvaccinated young adult from New York recently contracted polio, the first US case in nearly a decade, health officials said Thursday.
www.medscape.com/viewarticle/977706?src=wnl_edit_tpal&uac=398271FG&impID=4454242&faf=1
Officials said the patient, who lives in Rockland County, had developed paralysis. The person developed symptoms a month ago and did not recently travel outside the country, county health officials said.
It appears the patient had a vaccine-derived strain of the virus, perhaps from someone who got live vaccine — available in countries other than the US — and spread it, officials said.
The person is no longer deemed contagious, but investigators are trying to figure out how the infection occurred and whether other people may have been exposed to the virus.
In 1979, polio was declared eliminated in the US, meaning there was no longer routine spread. Rarely, travellers have brought polio infections into the US. The last such case was in 2013, when a 7-month-old who had recently moved to the US from India was diagnosed in San Antonio, Texas, according the federal health officials. That child also had the type of polio found in the live form of vaccine used in other countries.
Polio is endemic in Afghanistan and Pakistan, although numerous countries in Africa, the Middle East and Asia have also reported cases in recent years.
Last month, health officials in Britain warned parents to make sure children have been vaccinated because the polio virus had been found in London sewage samples. No cases of paralysis were reported.
On 18 May, Mozambique declared a polio outbreak after the virus was detected in a child living in the north-eastern Tete region, the first case of the poliovirus in the country in almost three decades, the WHO said.
The case, which marks the second imported case of wild poliovirus in southern Africa this year following an outbreak in Malawi in February, was found in the child who began experiencing the onset of paralysis towards the end of March, the WHO said.
Malawi has undertaken a nationwide vaccination campaign focussing on nearly 3 million children under 5, who will receive four doses of the oral polio vaccine.
On 8 March, Israel detected its first polio case since 1989 in a 4-year-old boy in Jerusalem, according to an announcement from the country's ministry of health.
The child wasn't vaccinated against polio as part of routine vaccinations that children receive in Israel, the ministry said. The source of the disease in this case is a mutated strain of polio virus that can cause illness in unvaccinated people.
////
In what UNICEF executive director Catherine Russell called a "red alert," childhood vaccination rates in many countries worldwide have dropped to the lowest level since 2008, in part because of the COVID-19 pandemic.
www.science.org/content/article/news-glance-declining-childhood-vaccinations-superbug-infections-brazilian-fossil?
UNICEF and the WHO together track inoculations against diphtheria, pertussis, and tetanus—which are administered as one vaccine—as a marker for vaccination coverage overall. In 2021, only 81% of children worldwide received the recommended three doses of the combined vaccine, down from 86% in 2019. As a result, some 25 million children remain insufficiently protected against the three dangerous diseases. The majority of children who missed shots live in India, Nigeria, Indonesia, Ethiopia, and the Philippines, but the largest relative drops occurred in two countries with much smaller populations: Myanmar and Mozambique. A similar number of children did not get their first dose of the measles vaccine, and millions also missed polio and human papillomavirus inoculations.
////

Lalita Panicker is Consulting Editor, Views and Editor, Insight, Hindustan Times, New Delhi