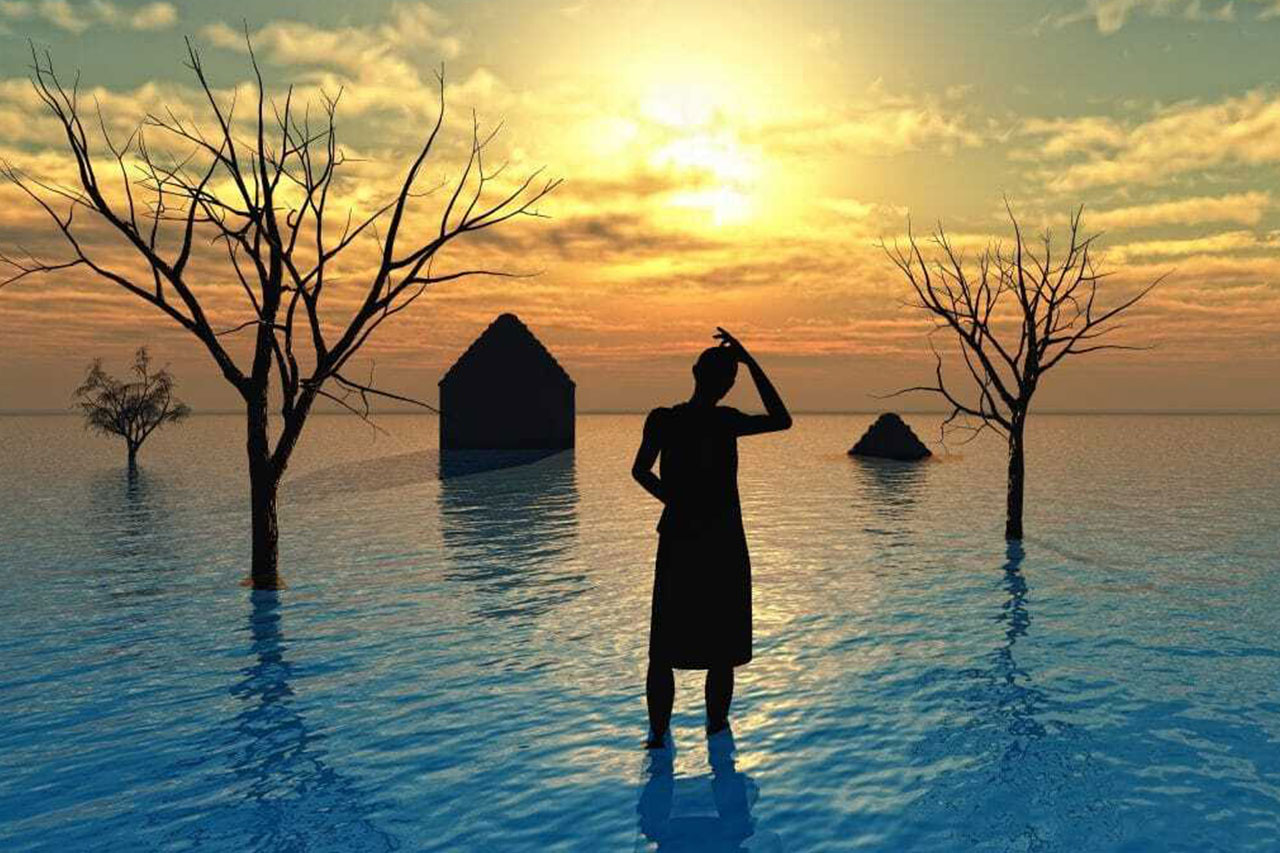 Earth's warming climate is expected to change the habitat of many animal species, which a new modelling study predicts may spell trouble: Species on the move will mingle with many others they have never encountered before, allowing the various animals to exchange viruses. That could spark new disease outbreaks in many wildlife populations—and in humans as well, according to a report www.science.org/content/article/animal-melting-pot-created-climate-change-could-lead-new-disease-outbreaks?
By 2070, assuming the most conservative warming scenario, there will be at least 15,000 new cross-species transmissions involving more than 3000 mammalian species, according to a modelling team led by Colin Carlson, a global change biologist at Georgetown University. "Most of this pattern has probably been set in motion with the 1° of warming we've already experienced," says Carlson, whose study appears online in Nature today.
The modelers calculate there are some 21 million possible pairings of mammalian species, and only 7% of those duos currently share a geographic range, which means there's a tremendous opportunity for new encounters. "Most species on Earth haven't met each other yet," Carlson says.
For a concrete example, the team did a case study of Zaire ebolavirus, which they predict has 13 possible mammalian hosts based on known susceptibility factors. Adding in dispersal limitations of species, they estimate that the least dramatic climate change scenario could cause the virus to be involved in more than 2,000 first encounters between two species, of which nearly 100 might lead to a jump from one species to the other. Those leaps could cause deaths in some of these species but could also lead to Ebola infections in humans in the Horn of Africa, where the disease has never been seen.
///
A COVID-19 vaccine named Corbevax looked like a triumph for India's burgeoning drug industry. Because its U.S. developers hadn't claimed a patent on it, an Indian manufacturer named Biological E was able to sell the two-dose protein-based vaccine to the government at the extraordinarily low price of 145 rupees ($1.90) per dose. In March, the country began to give the shots to 12- to 14-year-olds, a group for which India did not yet have a licensed COVID-19 vaccine.
But the celebration was quickly drowned out by questions over whether India's drug regulator, the Central Drugs Standard Control Organization (CDSCO), had properly vetted the vaccine. www.science.org/content/article/india-s-speedy-approvals-covid-19-vaccines-come-under-fire?
In February, CDSCO had authorized the use of Corbevax for adolescents ages 12 to 18. But within weeks, the Indian media outlet The Wire Science revealed that the National Technical Advisory Group on Immunisation (NTAGI), an expert group that advises the health ministry on which vaccines to add to the national immunization program, had questioned whether Biological E had shown the vaccine is effective. In adolescents, who are at a lower risk of severe COVID-19, the benefits of a vaccine should be beyond any doubt.
Other CDSCO approvals of COVID-19 vaccines have raised questions as well, both from NTAGI and independent experts. The agency has used "suboptimal" standards on several occasions, says Vineeta Bal, an immunologist at India's National Institute of Immunology. That has led some scientists to ask whether the agency has the capabilities—and is independent enough—to oversee the quality of medicines for India's 1.4 billion people. The implications go beyond India, because the country is a major global medicine supplier. The World Health Organization has "prequalified" 54 vaccines produced in India for use elsewhere, and WHO relies on CDSCO to oversee the manufacturers.
CDSCO didn't respond to questions from Science about the criticism.
CDSCO has a decent reputation: Based on an extensive assessment, WHO concluded in 2017 that it was a "functional" drug regulator, a distinction only 30% of its counterparts around the world enjoy. (It ranks a step below 11 agencies WHO credits with a "high level of performance," however, including the U.S. Food and Drug Administration and the European Medicines Agency.)
But the pandemic has been challenging for CDSCO, says Gagandeep Kang, a public health microbiologist at Christian Medical College, Vellore. For the first time, Indian manufacturers developed new vaccines rather than me-too versions of shots approved elsewhere, and the agency lacked some types of expertise, Kang says, such as the ability to reanalyse data from key studies. Others suspect CDSCO's decisions have been skewed by political pressure to quickly approve made-in-India vaccines, which have been a point of pride for the ruling Bharatiya Janata Party.
In January 2021, for example, the agency greenlit Covaxin, an inactivated-virus vaccine produced by Bharat Biotech, without data from large-scale efficacy trials—only phase 2 data about the immune response generated by the vaccine. By the time the company published data showing 78% efficacy against symptomatic COVID-19, 6 months later, millions of Indians had already received the shot.
NTAGI also differed with CDSCO's assessment when the regulator approved a COVID-19 vaccine named ZyCoV-D for use in both adults and adolescents in August 2021. Produced by Zydus Cadila in Gujarat state, ZyCoV-D is the first DNA vaccine approved by any country for use in humans. CDSCO based its decision on results of a trial in about 28,000 participants over 12 years of age, which found the vaccine 67% efficacious at preventing symptomatic COVID-19.
In March, CDSCO's reputation took another hit when a WHO inspection of the Covaxin manufacturing facility in Hyderabad found quality control deficiencies, whose nature WHO has not disclosed. WHO recommended that member countries stop using the vaccine, and Bharat voluntarily halted exports. But the company has downplayed the problems and says it will keep selling Covaxin in India. CDSCO did not respond to questions from Science about the problems or why it failed to spot them.
Last month's approval of Corbevax—which by now has been given to 30 million adolescents—raised more questions. CDSCO authorized the vaccine for 12- to 18-year-olds based on interim data from a 312-participant study that showed the vaccine triggered a rise in neutralizing antibodies. But NTAGI wasn't convinced the vaccine was entirely responsible for the rise. Data from the unvaccinated placebo group could have shed light on whether COVID-19 infections were also contributing, but as a preprint posted on 26 April shows, the trial did not assess antibodies in the placebo group. Biological E did not respond to a question about the data.
Since then Botswana has also licensed Corbevax. And on 21 April, an expert committee advising CDSCO recommended the shot's approval for 5- to 12-year-olds in India.
Corbevax co-developer Peter Hotez, who leads the Texas Children's Hospital Center for Vaccine Development, says Indian companies have a strong track record for producing WHO-prequalified vaccines. "I'm not aware they apply lower bars and standards," Hotez says. "It would be unfair to think so and in fact it reflects colonial attitudes."
////
A study by researchers from the Indian Institute of Science, Bengaluru has revealed that a drug used in the treatment of Asthma can reduce SARS-CoV-2, the virus that causes Covid-19, from replicating in human immune cells. www.indiatoday.in/science/story/asthma-drug-blocks-coronavirus-from-replicating-finds-study-1941668-2022-04-25
Montelukast has been around for more than 20 years and was approved by the US Food and Drug Administration (FDA) to reduce inflammation caused by conditions like asthma, hay fever and hives. It has now been found effective against Covid-19.
Researchers at the IISc found that the drug binds strongly to one end ('C-terminal') of a SARS-CoV-2 protein called Nsp1, which is one of the first viral proteins unleashed inside human cells. This protein can bind to ribosomes the protein-making machinery inside our immune cells and shut down the synthesis of vital proteins required by the immune system, thereby weakening it.
The study published in the journal eLife states that "montelukast sodium hydrate can be used as a lead molecule to design potent inhibitors to help combat SARS-CoV-2 infection."
Tanweer Hussain, assistant professor in the department of Molecular Reproduction, Development and Genetics (MRDG), IISc, and senior author of the study explains that the mutation rate in this protein, especially the C-terminal region, is very low compared to the rest of the viral protein and since Nsp1 is likely to remain largely unchanged in any variants of the virus that emerge, drugs targeting this region are expected to work against all such variants.
/////
An overall ninefold increase in COVID-19 antibody levels can be seen with a longer interval between first and second doses of the Pfizer/BioNTech (BNT162b2) vaccine in people without prior infection, according to data from the UK government's SIREN (SARS-CoV-2 Immunity and Reinfection Evaluation) study. www.medscape.com/viewarticle/972647?uac=398271FG&faf=1&sso=true&impID=4200673&src=mkm_ret_220501_mscpmrk_covid-ous_int
This interval-dependent antibody level varied by age, with those aged 45-54 years showing an 11-fold increase with a longer dosing interval (greater than 10 weeks vs 2-4 weeks). People younger than age 25 years showed a 13-fold increase with the longer interval, but participant numbers were low in this sub-group.
The work is the latest analysis from SIREN, which measured antibody levels in the blood from nearly 6000 healthcare workers from across the UK. Study lead Ashley Otter, technical lead for SIREN serology at the UK Health Security Agency (UKHSA), will present the work on Tuesday at this year's European Congress of Clinical Microbiology & Infectious Diseases (ECCMID) in Lisbon.
The study, which appeared in the March issue of the New England Journal of Medicine, also found that after the second dose of vaccine, there was about a 2.5-fold difference.
Following the first dose only, antibody levels were up to 10 times higher in participants who were previously infected compared with infection-naive individuals. This effect lasted up to 8 months and then began to plateau.
////
Lalita Panicker, Consulting Editor, Views, Hindustan Times, New Delhi