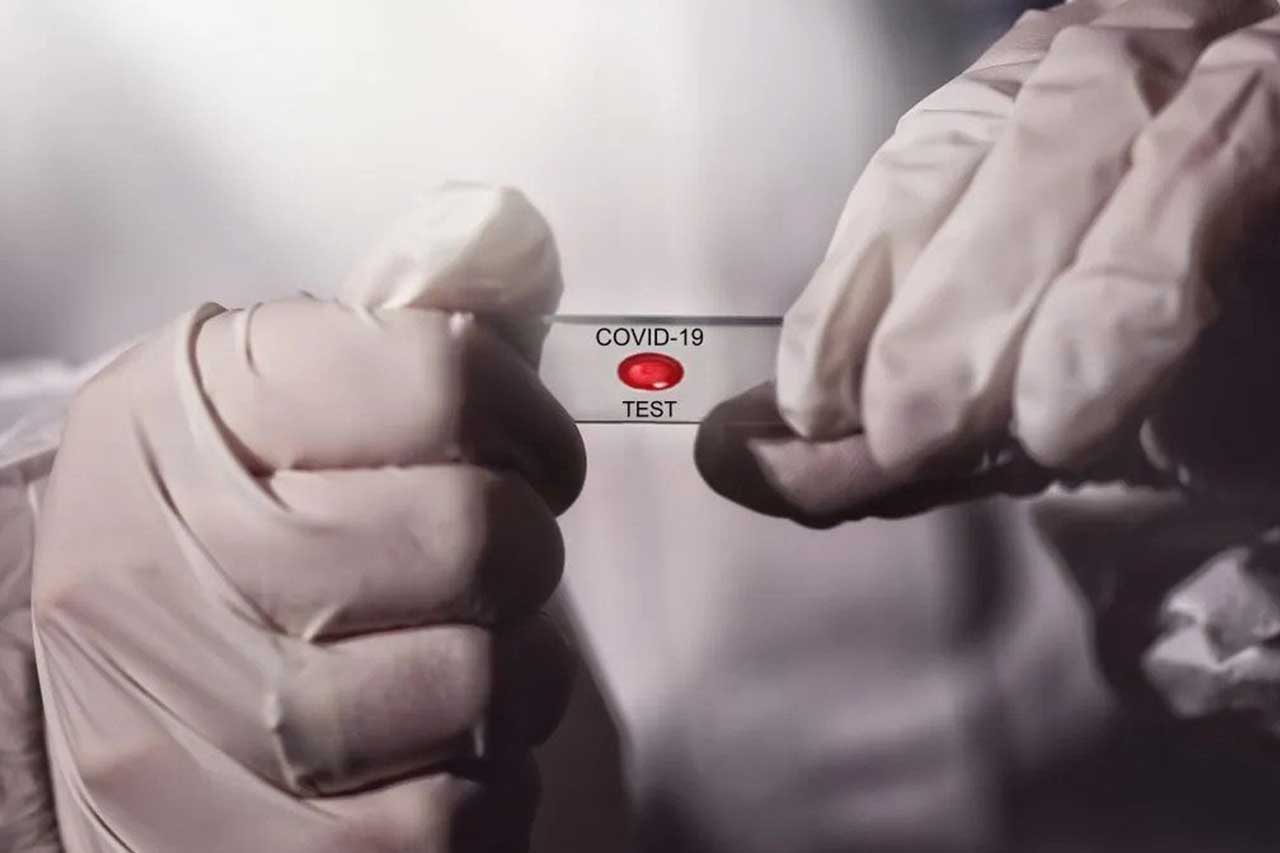 Four Omicron subvariants of the virus that causes COVID-19 will be the most common strains going from person to person this winter, new research predicts. www.medscape.com/viewarticle/985778?src=mkm_ret_230106_mscpmrk-OUS_Monthly_CA&uac=398271FG&impID=5039917&faf=1
Not too dire so far, until you consider what else the researchers found.
The BQ.1, BQ1.1, XBB, and XBB.1 subvariants are the most resistant to neutralizing antibodies, researcher Qian Wang and colleagues report. This means you have no or "markedly reduced" protection against infection from these four strains, even if you've already had COVID-19 or are vaccinated and boosted multiple times, including with a bivalent vaccine.
On top of that, all available monoclonal antibody treatments are mostly or completely ineffective against these subvariants.
What does that mean for our immediate future? The findings are definitely "worrisome," said Eric Topol, founder and director of the Scripps Translational Research Institute in La Jolla, California, and editor-in-chief of Medscape.
But evidence from other countries, specifically Singapore and France, show that at least two of these variants turned out not to be as damaging as expected, likely because of high numbers of people vaccinated or who survived pervious infections, he said.
Still, there is little to celebrate in the new findings, except that COVID-19 vaccinations and prior infections can still reduce the risk for serious outcomes such as hospitalization and death, the researchers write.
In fact, the US Centers for Disease Control and Prevention (CDC) data released last Friday shows that people who have received four shots of the original COVID-19 vaccines as well as the bivalent booster were 57% less likely to visit an urgent care clinic or emergency room, regardless of age. 
The "Alarming antibody evasion properties of rising SARS-CoV-2 BQ and XBB subvariants" study was published online this week in the journal Cell.
It comes at a time when BQ.1 and BQ.1.1 account for about 70% of the circulating variants, data show. In addition, hospitalizations are up 18% over the past 2 weeks and COVID-19 deaths are up 50% nationwide, The New York Times reports.
////
China abruptly dropped virtually all controls a month ago, after protests, a sagging economy, and the extreme transmissibility of the virus' latest variants made clinging to zero-COVID untenable. Now, "SARS-CoV-2 has an open goal in front of it: A population with very low levels of standing immunity," says evolutionary biologist Edward Holmes of the University of Sydney. But how the epidemic is unfolding is a mystery because the country has practically stopped collecting basic epidemiological data. www.science.org/content/article/china-flying-blind-pandemic-rages?
Models that predicted a massive wave of infection and death if China ended zero COVID appear to have been correct. Press reports and social media posts have shown intensive care units stretched beyond capacity, with crowds of patients in wheelchairs and on gurneys in hallways. Doctors and nurses are reportedly working while sick. Crematoriums are overwhelmed. But China's official COVID-19 death toll is widely considered laughably low. And some scientists worry a genomic monitoring plan unveiled last month doesn't have the power to detect new SARS-CoV-2 variants arising as the virus works its way through one-fifth of the world population.
Earlier in the pandemic China's daily counts of COVID-19 cases and deaths, based partly on its exhaustive testing programs, were generally believed to be accurate. Now, they're anyone's guess. Patients with mild symptoms are not encouraged to get tested, let alone those who are asymptomatic. People testing positive at home are not asked to report their results.
The China Center for Disease Control and Prevention (China CDC) put the number of confirmed cases the last week of December 2022 at more than 35,000—a fraction of the official number in the United States. But leaked notes from an internal meeting suggest a very different reality: The agency was told that almost 250 million people in China—roughly 18% of the population—may have caught COVID-19 in the first 20 days of December. Some experts said the number is implausibly large, but Yanzhong Huang, a global health specialist at the Council on Foreign Relations, a U.S. think tank, says it's "not unreasonable," given credible reports that 80% of Beijing residents have been infected by now.
As to the death toll, China's reporting had long been inconsistent, Huang says, with some regions reporting all fatalities in which SARS-CoV-2 was a factor, as most countries do, and others excluding people who died from other conditions, such as heart attacks, even if they had COVID-19. In early December, China's government decided the narrower definition should be used nationwide.
A major worry is that the wave will breed a new and even more troublesome SARS-CoV-2 variant. "It's possible that something might be emerging, because there is such a big population in China," says George Gao, who in July 2022 stepped down as head of China CDC but is now helping track circulating variants. But, he told Science, "There are no novel mutants—yet." At a 20 December press briefing, Xu Wenbo, head of the National Institute for Viral Disease Control and Prevention, explained that the BA.5.2 and BF.7 Omicron subvariants, which are now causing most infections globally, are also dominant in China. 
////
As Covid cases in China continue to rise, Beijing will soon start distributing Pfizer's COVID-19 drug Paxlovid to the community health centres in the coming days, CNN reported citing state media. https://www.tribuneindia.com/news/health/indian-generic-drug-paxlovid-in-high-demand-in-china-amid-covid-surge-468856
According to the state-run China News Service, after getting trained, community doctors would dispense the medicine to COVID-19 patients and also disseminate information on how to use it.
Paxlovid remains the only foreign Covid drug that has been approved by China's regulator for nationwide use, but access to the medicine is a challenging process.
China's National Health Security Administration announced on Sunday that Pfizer's Paxlovid oral medicine, which is used to deal with COVID-19, couldn't be included in the "register of drugs in the basic medical insurance", as the corporate's citation was too excessive, media reports said.
Meanwhile, the demand for Indian generic drugs has shot up in China amid the ongoing Covid surge in the country, with specialists cautioning that dubious variations of those drugs were flooding the market.
Due to the large and quick supply of Paxlovid, demand for Indian generic variations via Chinese e-commerce platforms has gone up.
"On the Chinese e-commerce platforms… At least four generic COVID drugs produced in India — Primovir, Paxista, Molnunat, and Molnatris — have been listed for sale in recent weeks. Primovir and Paxista are both generic versions of Paxlovid, while the other two are generic versions of Molnipiravir," Chinese media outlet Sixth Tone reported.
www.thehindu.com/news/international/fake-indian-covid-medicines-flood-chinas-black-market-amid-surge-in-cases/article66353027.ece

With Paxlovid in short supply and highly regulated in government clinics, sales of Indian generic versions have ballooned through Chinese e-commerce platforms in the wake of the ending of the "zero-COVID" policy on December 7.
China has seen millions of cases since then — an estimate of the National Health Commission pegged the figure at 250 million as of December 20 — and although most have been mild, cities have seen a high number of deaths particularly among unvaccinated elderly. Crematoria in many Chinese cities have reported record waiting periods.
With the huge demand for COVID-19 medication, some fake versions of Indian generics have also entered the market.
"Boxes of Paxlovid are now selling for as much as 50,000 yuan ($7,200) on the black market, forcing many in China to seek out cheaper alternatives. That is driving a surge in demand for generic versions of the drug produced by Indian manufacturers. However, laboratory analysis indicates that a large amount of the 'Indian drugs' circulating in China are fake," the report said.
While there has been no evidence of the fake versions causing harm so far, experts are concerned as they are ineffective against the virus and could end up resulting in patients not seeking treatment.
Paxlovid has been made available through government clinics, but has been in limited supply. Sales are also highly regulated with doctors evaluating patients' need for the drug and largely limiting it to senior citizens.
As the Sixth Tone report noted, channels used previously to sell made-in-India cancer drugs are now offering antivirals.
"On the Chinese e-commerce platforms… at least four generic COVID drugs produced in India — Primovir, Paxista, Molnunat, and Molnatris — have been listed for sale in recent weeks. Primovir and Paxista are both generic versions of Paxlovid, while the other two are generic versions of Molnipiravir. All four drugs appear to have been approved for emergency use by the Indian authorities, but are not legal for use in China," the report said.
Some Chinese who tested Primovir pills they had purchased found the drugs did not contain Nirmatrelvir, a key component.
Yin Ye, the head of BGI, a Chinese genomics company, wrote on December 31 that of 143 samples tested of what was sold as Primovir, only one contained Nirmatrelvir.
After China eased restrictions in 2019 on the import of drugs, unapproved medicines, including cancer drugs from India, have entered the country in large numbers, although the trade had been curtailed because of limited transport channels during the pandemic.
He Xiaobing, the head of Beijing Memorial Pharmaceutical, told Sixth Tone that India was "the only country where we can source reliable and affordable COVID drugs with guaranteed therapeutic effects".
"But the strong demand was used by illegal groups who produce counterfeit drugs," he added. "This will badly affect patients' treatment."
/////
Lalita Panicker is Consulting Editor, Views and Editor, Insight, Hindustan Times, New Delhi