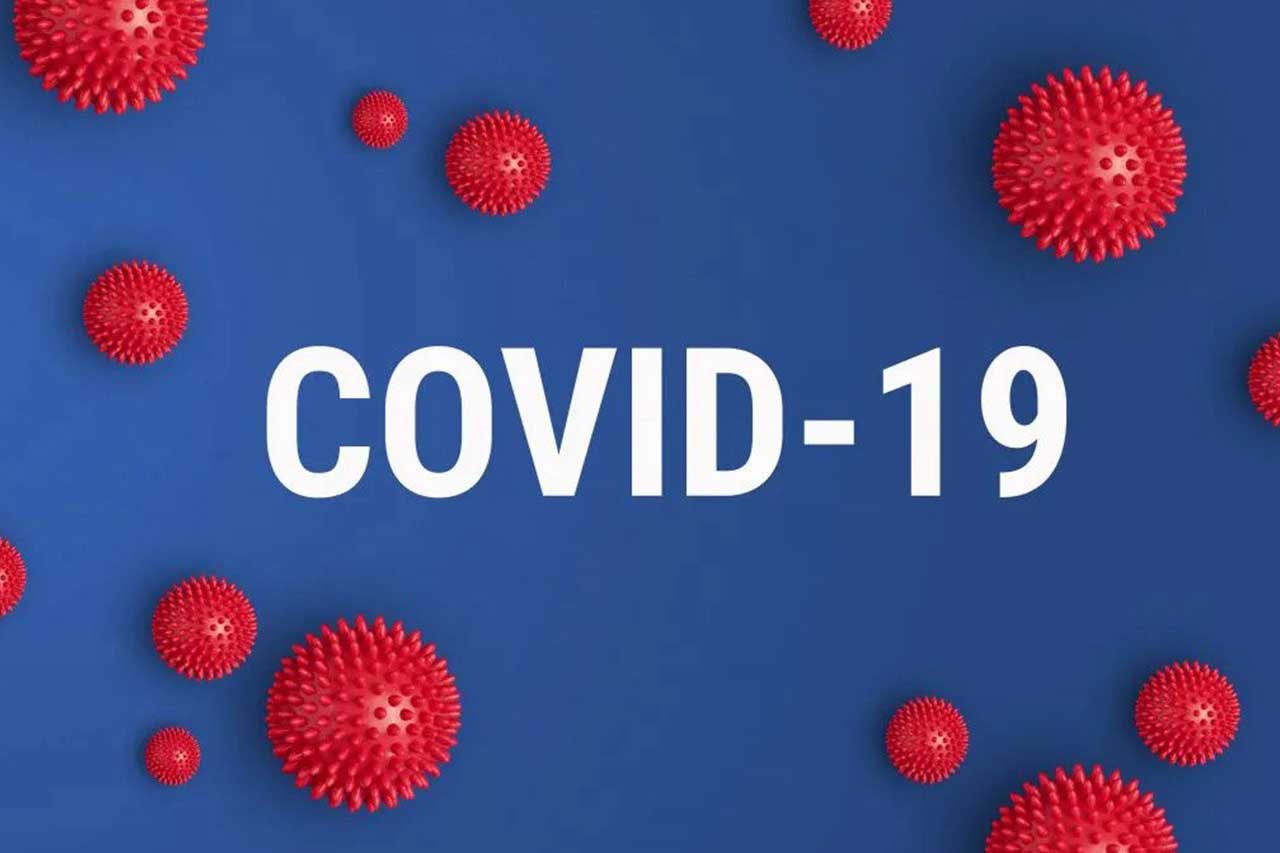 Two weeks after the Omicron variant was identified, hospitals are bracing for a COVID-19 tsunami, according to a report in economist.com (www.economist.com/graphic-detail/2021/12/11/early-data-on-omicron-show-surging-cases-but-milder-symptoms). In South Africa, where it has displaced Delta, cases are rising faster than in earlier waves. Each person with Omicron may infect 3-3.5 others. Delta's most recent rate in the country was 0.8.
South Africa is not in lockdown, which may partly explain Omicron's rapid spread. However, prior variants benefited from encountering lots of people with no immunity. By now, most South Africans have either recovered from COVID or been vaccinated.
In such an environment, there are two ways Omicron could spread so fast. One is greater infectiousness, which depends on such factors as how easily it enters cells. The other is better evasion of immunity.
The Delta variant became dominant mainly because of its transmissibility. In contrast, Omicron seems to have advantages in both areas. Anecdotal evidence for its greater contagiousness is mounting: super-spreader events after which 35-78% of people tested positive have occurred in Norway, Denmark, Spain and Britain.
Moreover, Omicron has unprecedented capacity for reinfection. A recent study led by Juliet Pulliam of Stellenbosch University showed that the number of South Africans who test positive at least 90 days after their last positive test is more than you would expect based on earlier waves. And antibodies generated by Pfizer's vaccine are less effective against Omicron than against earlier variants. However, they still achieved solid neutralisation in people with booster jabs or prior infections. Current vaccines may offer good protection against severe disease caused by Omicron.
Data on virulence are more heartening. In hospitals Omicron has not yet shown a pattern of worse disease in older people. Among covid-positive hospital patients in the South African city of Tshwane, 70% of those aged 50-69 and 90% of over-80s had severe cases during the Delta wave. This share is now around 30% for all ages.
The average severity of Omicron cases could rise. If it does not, one possible reason is that Omicron's mutations yield milder illness. This would partly offset the impact of a surge in cases, though death rates could yet rise if wards are overwhelmed. Another explanation is that many older South Africans got jabs in recent months. If this is the cause, Omicron would pose a serious threat to the unvaccinated.
/////
The US Center for Disease Control and Prevention (CDC) identified 43 infections with the Omicron variant in 22 states during the first week of December, according to a report in the New York Times. (www.nytimes.com/live/2021/12/10/world/covid-omicron-vaccines?)
The numbers offer the first glimpse of the coronavirus variant's course in the US. One individual, who was vaccinated, required a brief hospital stay, and there were no deaths. The actual number of Omicron cases is almost certainly higher, but to what extent is uncertain.

/////
The sudden threat of the new variant is pushing some European countries to reimpose restrictions. The tougher requirements have inspired pushback from angry citizens and rekindled debate over how much individual liberties should be curtailed in the name of public health.
Scientists are scouring patchy evidence from around the world to better understand Omicron, the new SARS-CoV-2 variant, and what it might mean for the next phase of the pandemic. Three weeks after Omicron was discovered, there are still mostly questions, but a few hints have emerged—some worrisome, others more encouraging, science.org reports (www.science.org/content/article/how-bad-omicron-some-clues-are-emerging-and-they-re-not-encouraging)
Researchers are focusing on three key questions: Can Omicron evade immunity from vaccines or previous infections? How transmissible is it? And how much severe disease will it cause?
The most solid clues so far pertain to the first question—and they are not reassuring. The genome alone—with more than 30 mutations in the all-important spike protein—suggested the variant might well be the best yet at dodging our immune defences. And early data from South Africa seem to confirm that worry: A study posted as a preprint last week that analysed 35,670 reinfections among nearly 2.8 million positive tests carried out through late November suggested an earlier infection with COVID-19 only offers half as much protection against the new variant as it does against Delta. That's a sign Omicron is able to escape at least some of the immune system's defences, and it suggests COVID-19 vaccines may be less effective against the new variant as well.
Whether Omicron is more transmissible than its predecessors—as both Alpha and Delta were—is harder to judge. Omicron cases in South Africa have risen steeply in the past few weeks, but that could be explained in part by chance or the variant's ability to infect those who are vaccinated or had a previous infection.
In Oslo, a company Christmas party at a restaurant became a superspreading event, with at least 120 people testing positive; 19 cases so far have been confirmed as Omicron. (All attendees were vaccinated and had tested negative before the event.) In Denmark, 53 of 150 high school students who attended a party went on to test positive for Omicron.
Early signs that Omicron causes less severe symptoms than previous variants offer some reassurance. Doctors in South Africa are reportedly seeing a larger proportion of mild COVID-19 cases in the hospital than at the start of earlier waves.
But it's too early to tell whether Omicron is really more benign. Many early cases in South Africa have been linked to a university outbreak and occurred in young people, who are less susceptible to severe disease.
Even if Omicron causes milder disease, rapid spread could still quickly overwhelm hospitals in many places. And it's not just about deaths and hospitalisations, says Mary Bushman, an epidemiologist at Harvard. "Part of what we need to think about is whether it's causing Long COVID," Bushman says.
More data from countries with different vaccination patterns will soon give a better picture of the threat Omicron poses. Scientists are particularly interested to see whether people who have had a booster shot are better protected.
In the meantime countries are scrambling to slow the variant's spread, with few signs of success. Bans against travellers from southern Africa are quickly losing their justification now that the virus seems entrenched in dozens of countries. Denmark, which has identified 183 Omicron cases so far, is trying to contain spread by broadening quarantine rules—asking not just people infected with the new variant and their close contacts to isolate, but also the close contacts of close contacts.
That means it's down to the standard defences such as wearing masks, social distancing, vaccination, testing, and isolation for those who test positive.
/////
As wealthy nations step up their booster campaigns to confront the Omicron variant of the coronavirus, the World Health Organization is concerned that vaccine equity could be further undermined.
The rate of booster shots that are being given daily is outpacing first shots around the world.
Most current infections, which are still overwhelmingly being driven by the Delta variant, are affecting unvaccinated people, the W.H.O. said, which means that getting vaccines to those who have no protection should be the priority.
In some countries with low vaccination rates, supply is only part of the story. A New York Times analysis of data highlights the countries where infrastructure issues and the public's level of willingness to get vaccinated may pose larger obstacles than supply.
The numbers: Worldwide, about 73 per cent of shots have been administered in high- and upper-middle-income countries, according to the Our World in Data project. Only 0.8 per cent of doses have been administered in low-income countries.
//////
Lalita Panicker is Consulting Editor, Views, Hindustan Times, New Delhi