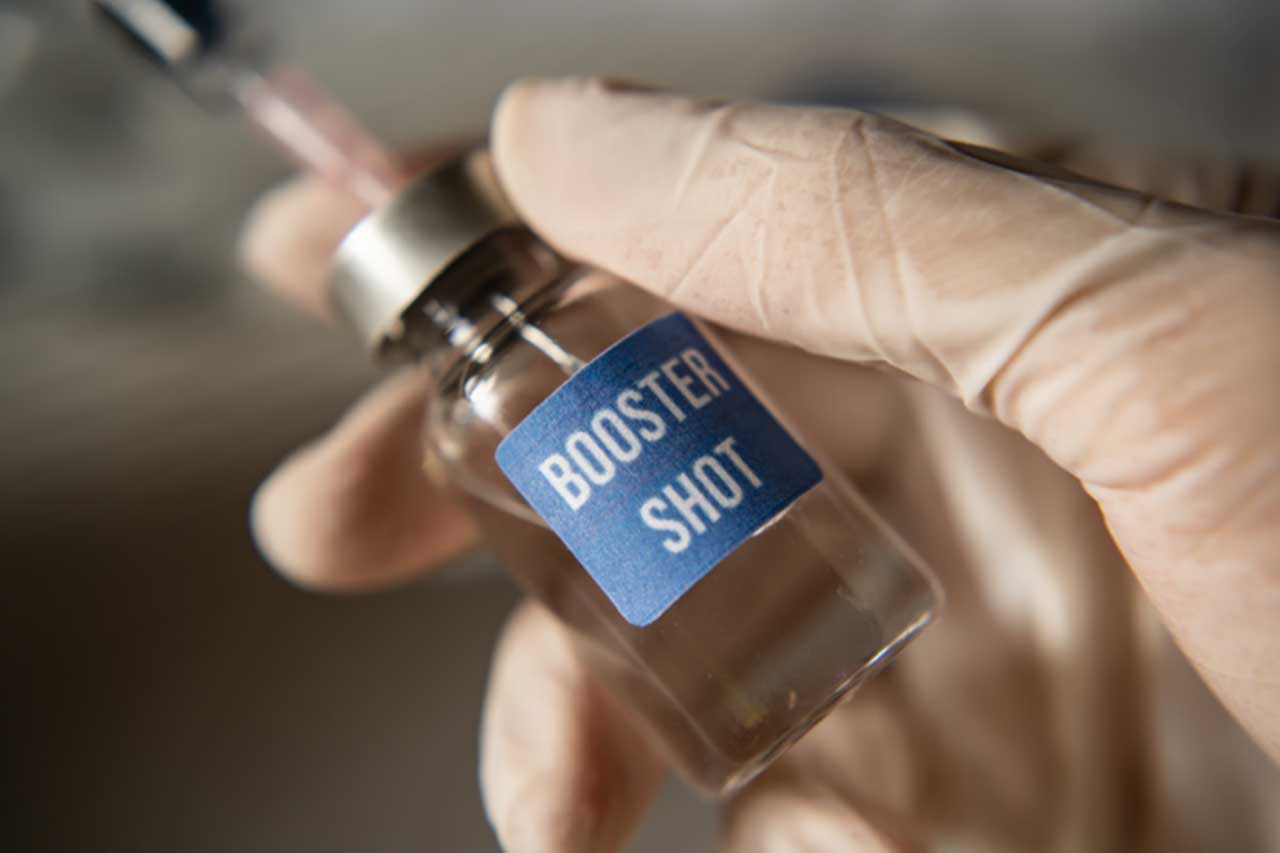 Earlier this month, researchers in the United Kingdom posted the results of a first-of-its-kind study in which healthy young volunteers were purposely infected with an early strain of the pandemic coronavirus (www.science.org/content/article/scientists-d)
As hoped, none of the participants got seriously ill, and scientists were able to closely track their symptoms and gain unique insight into how both SARS-CoV-2 levels and symptoms vary from start to finish during an infection.
The success of this initial "human challenge" study provides a strategy for testing COVID-19 treatments, vaccines, and viral variants going forward, the researchers say. The study may also help scientists understand why the pandemic coronavirus can breach the immune defences of some people but not others.
In the study, 34 healthy volunteers ages 18 to 29 were given nose drops with a small amount of the virus. Eighteen, or 53%, became infected, according to polymerase chain reaction (PCR) tests. Most volunteers developed mild to moderate symptoms but none needed hospitalization or treatment, showing the study could be done safely, according to the investigators who ran it. The study also found that after the first 1 to 2 days of infection, rapid antigen tests reliably indicated the presence of virus.
The results, posted on a preprint server, have not yet been peer reviewed but are under review at a Nature journal.
///////
Last January, a team of researchers searching for the coronavirus in New York City's wastewater spotted something strange in their samples. The viral fragments they found had a unique constellation of mutations that had never been reported before in human patients — a potential sign of a new, previously undetected variant (www.nytimes.com/2022/02/03/health/coronavirus-wastewaterl)
For the past year, these oddball sequences, or what the scientists call "cryptic lineages," have continued to pop up in the city's wastewater.
There is no evidence that the lineages, which have been circulating for at least a year without overtaking Delta or Omicron, pose an elevated health risk to humans. But the researchers, whose findings were published in Nature Communications on Thursday, still have no idea where they came from.
The researchers themselves are torn about the lineages' origins. Some lean toward the explanation that the virus is coming from people whose infections aren't being captured by sequencing. But others suspect that the lineages may be coming from virus-infected animals, possibly the city's enormous population of rats.
The researchers have been sampling wastewater from 14 treatment plants in New York City since June 2020. In January of 2021, they began doing targeted sequencing of the samples, focusing on part of the gene for the virus's all-important spike protein.
Although this approach provides a limited look at the viral genome, it allows researchers to extract a lot of data from wastewater, in which the virus is typically fragmented.
Viral fragments with novel patterns of mutations appeared repeatedly at a handful of treatment plants, the researchers found. (They could not disclose the specific plants or areas of the city, they said.)
Researchers at the University of California at Berkeley have found similar sequences in one California sewer shed.
The lineages could be coming from people whose infections have escaped detection or whose virus has not been sequenced.
But the fact that they kept turning up at the same few wastewater plants makes this theory less likely, the researchers said, given that New Yorkers, and any variants they may be carrying, tend to move throughout the city without restriction.
The lineages have been circulating for long enough now that they should have appeared in at least one sample sequenced from an infected person, some scientists said.
In May and June of 2021, when the number of human Covid-19 cases in the city was low, the mysterious lineages made up a greater proportion of the viral RNA in wastewater, suggesting that they may have come from a nonhuman source.
The researchers initially considered a diverse array of potential hosts, from squirrels to skunks. To narrow down the possibilities, they went back to the wastewater, assuming that any animal that was shedding virus might be leaving its own genetic material behind, too.
Although a vast majority of the genetic material in the water came from humans, small amounts of RNA from dogs, cats and rats were also present, the scientists found.
Some researchers have been considering rats, which roam the city by the millions. The original version of the virus does not appear able to infect rodents, although some other variants, like Beta, can.
Since last summer, the scientists have been working with Animal and Plant Health Inspection Service at the U.S. Department of Agriculture to look for signs of the virus in blood and faecal samples from local rats. So far, they've come up empty.
Scientists have repeatedly found that humans can pass the virus to animals, especially pets, zoo animals, farmed mink and others with which they are in frequent contact. That has raised concerns that the virus might establish itself in an animal reservoir, where it might mutate and get passed back to humans.
////
Short Takes
A new spinoff of the Omicron variant, called BA.2, has been found in at least 49 countries, including the United States — but medical professionals say there's no need to worry because there is no evidence that it causes more severe illness than the original Omicron variant.
****
Two makers of COVID-19 vaccines logged major milestones on 31 January. Moderna won full approval from the U.S. Food and Drug Administration (FDA) for its messenger RNA–based vaccine, 13 months after the agency granted the company an emergency use authorization (EUA). It is the country's second fully authorized COVID-19 vaccine, after Pfizer's, which won approval in August 2021 (www.science.org/content/article/news-glance-s)
****
And after a months-long delay caused by manufacturing issues, Novavax applied to FDA for an EUA for its protein-based vaccine. Last month, it won conditional marketing authorization in Europe, and the World Health Organization granted it an emergency use listing, opening up an avenue to buttress global vaccine supplies.
////
Britain has granted a licence to researchers to study the therapeutic effects of cannabis on patients with long covid-19. It is not such a wild idea—a recent study suggested that cannabis compounds prevent the virus from entering healthy human cells. Drug Science, an independent scientific body running the test, says that long covid shares many symptoms with other post-viral conditions that seem to respond to cannabis, including exhaustion, pain, fluctuating blood pressure and a reduced ability to exercise.
Patients on the trial will be offered daily doses of an oil form of cannabis that contains 5% cannabidiol, also known as CBD, and only 0.2% tetrahydrocannabinol, the drug's main psychoactive compound. Patients will log their responses and if this small-scale trial, involving just 30 people, is successful, a large-scale randomised controlled trial will follow. Only after a more rigorous second trial will it become clear whether it's high time cannabis was prescribed to covid patients.
////
India has placed a purchase order with Biological E for 50 million doses of COVID vaccine Corbevax each costing ₹145 ($1.94) excluding taxes, official sources said on Saturday (www.thehindu.com/news/centre-places-purchase-ordere)
The government hasn't yet decided on which segment of beneficiaries this new vaccine would be administered.
However discussions are underway in technical groups and in the Health Ministry's immunisation division about expanding the scope of the "precaution doses" (booster shots) which are currently being given to healthcare and frontline workers, and comorbid senior citizens.
Late last year India had approved two new COVID vaccines, expanding its vaccination programme amid fears of a third wave fuelled by Omicron (www.bbc.com/news/world-asia-india-57437944?).
The new vaccines – Serum Institute of India's Covovax and Biological E's Corbevax – were both authorised for "restricted use in an emergency situation".
Corbevax from Indian pharma company Biological E was developed in collaboration with US-based Dynavax and Baylor College of Medicine. It is India's first indigenously developed recombinant protein sub-unit vaccine. That is, it's made up of the coronavirus' "spike protein", which the virus uses to latch on and enter human cells. When injected, this is expected to trigger an immune response in the body.
Covovax is a local version of the Novavax vaccine, and will be produced by the Serum Institute of India (SII), which is also manufacturing the Oxford-AstraZeneca jab, known locally as Covishield. The vaccine was more than 90% effective in a late-stage US-based clinical trial, according to the company.
India has already approved six other vaccines.
It's currently using only three – Covishield, Covaxin by Indian firm Bharat Biotech and Russian-made Sputnik V – for its vaccination drive. Of these, Covishield accounts for over 90% of the doses given so far.
It also approved ZyCoV-D vaccine – the world's first DNA vaccine against Covid – by Indian firm Cadilla, but it's not available yet.
The federal government had also approved Johnson & Johnson's single-dose vaccine, which was to be introduced in India through a supply agreement with Biological E; and it had authorised Indian pharma company Cipla to import the Moderna vaccine.
But it's unclear when either of those will be available in India.
////
Lalita Panicker is Consulting Editor Views, Hindustan Times, New Delhi