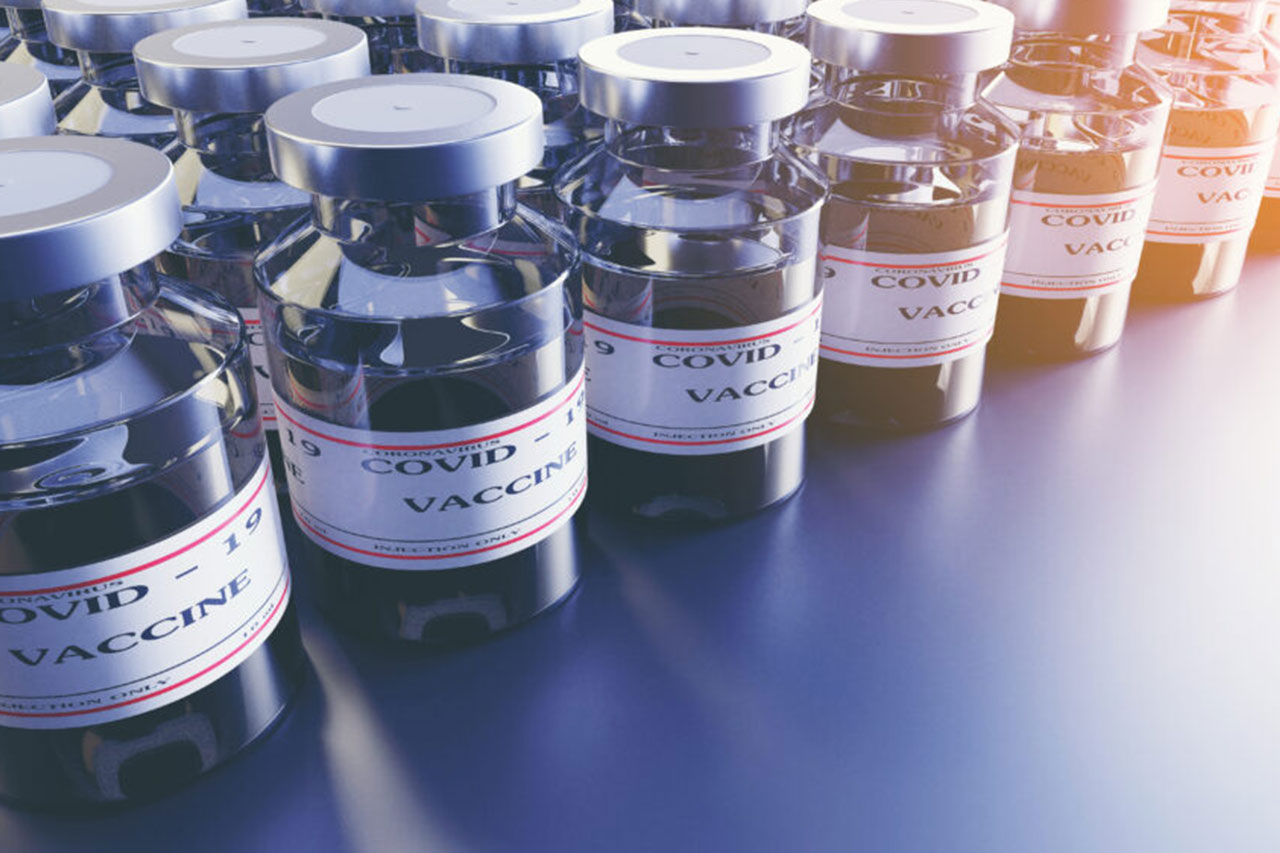 https://www.nytimes.com/2022/02/13/world/americas/canada-trucker-protest.html
There's been a breakthrough in Canada engulfed in anti-Covid vaccine mandates by irate truckers. Law enforcement officials said Sunday that they had reopened a major international bridge that protesters had been blockading for almost a week, raising hopes for industries that the unrest had slowed to a near-standstill.
As they announced that the Ambassador Bridge, which ties Windsor, Ontario, to Detroit, had been reclaimed after a series of arrests in the morning, some hailed it as a victory for a government shaken by the intransigence of anti-vaccine mandate protests that have mushroomed since they began.
But in Canada's capital, Ottawa, hundreds of truckers were entering their third week of occupation of the area around Parliament Hill, where they appeared to be emboldened by a growing sense of impunity.
Late Sunday, the mayor of Ottawa, Jim Watson, revealed back-channel negotiations were underway with the truckers' leadership to remove their convoy from residential neighborhoods, among other measures. The mayor's office released an emailed letter dated Saturday from one of the protest leaders, Tamara Lich, in which she said, "We will be working hard over the next 24 hours to get buy in from the truckers."
Earlier, Canadian police in Windsor, Ontario, began making arrests on Sunday morning near the Ambassador Bridge, a vital border crossing to the United States and one of the most visible sites of an anti-government protest movement that has roiled Canada for weeks (www.nytimes.com/live/2022/02/13/world/canada-protests-trudeau-news)
The operation began a few hours after a judge in Ontario authorised the use of force to remove them. Justin Trudeau, the prime minister, had warned them to expect "an increasingly robust police intervention".
The bridge, which spans the Detroit River, is the main avenue of moving goods between the United States and Canada. The nearly weeklong blockade has cost American automakers, in particular, millions of dollars.
The arrests were the first major police action since truckers and other Canadians protesting vaccine mandates laid siege to the area around Canada's Parliament three weeks ago, inspiring copycat demonstrations across the country and beyond, and blockades of critical trade routes at the U.S.-Canada border.
But the police have done little to intervene where the movement began: Ottawa, Canada's capital. On Saturday, the protest there swelled in size and energy, turning the downtown streets into a giant, illegal party as vastly outnumbered police officers stood by and watched.
The Canadian protests inspired imitators elsewhere. In Paris, police fired tear-gas to disperse demonstrators against Covid restrictions. Protesters also occupied the streets of the capitals of heavily vaccinated Australia and New Zealand for another day. In both countries, vaccines are mandated for people working in certain professions, and proof of vaccination is required to enter certain premises.
///
Over a year after coronavirus vaccines made their debut, more than half the world's population has been fully vaccinated — a logistical feat without precedent in human history. But the global rollout remains uneven, with poor countries reporting much lower vaccination rates than rich countries. Public health experts have been warning that vaccine inequity is helping prolong the pandemic, as the focus of those seeking to speed up global vaccine coverage begins to shift from resolving a shortfall of supply to distributing doses and persuading people to get them. www.washingtonpost.com/world/2022/02/10/covid-half-world-fully-vaccinated-covax/
///
Covid booster shots lose much of their potency after about four months, raising the possibility that some people — specifically those at high risk of complications or death — may need a fourth dose, data published on Friday by the US Centers for Disease Control and Prevention suggest.
Preliminary research from Israel and Britain has hinted that protection from booster doses declines within a few months, according to www.nytimes.com/live/2022/02/11/world/covid-19-tests-cases-vaccine.
The data released on Friday 11 February offer the first real-world evidence of the mRNA shots' waning power against moderate to severe illness in the United States.
The analysis did not include a breakdown by age, and the researchers could not distinguish between a booster shot or a third dose given to an immune-compromised person as part of the primary series.
"There may be the need for yet again another boost — in this case, a fourth-dose boost for an individual receiving the mRNA — that could be based on age, as well as underlying conditions," Dr Anthony S. Fauci, the Biden administration's top Covid adviser, told reporters on Wednesday.
/////
Short Takes
Russian authorities on Thursday 10 February reported nearly 200,000 new confirmed coronavirus cases, in another record fuelled by the rapid spread of the Omicron variant amid a low vaccination rate and the absence of major restrictions for adults. The state coronavirus task force tallied 197,076 new infections over the past 24 hours, some 14,000 more than the day before and twice as many as two weeks ago. The task force also reported 701 deaths. While infections have soared, daily fatalities in recent weeks have remained steady between roughly 600 and 700. The highly contagious omicron variant accounts for 60% of current infections, according to Anna Popova, head of Russia's public health agency Rospotrebnadzor.
https://apnews.com/article/coronavirus-pandemic-health-russia-europe-public-health-11b1fb00d1f4fe5de9e6c39d8d60d455
***
Unions and scientists claim UK Prime Minister Boris Johnson is moving 'too far, too soon.' Johnson has declared that all coronavirus rules including self-isolation are set to go from end of the month. Britain's single largest union, Unison warned 'Covid risks haven't disappeared' and the PM's plans are 'going too far, ​way too soon.' A top epidemiologist warned relaxing curbs is a 'political type of statement rather than a scientific one.' YouGov poll shows 75% believe self-isolation requirement should be in place for at least the next few months.
https://www.dailymail.co.uk/news/article-10497445/Unions-scientists-claim-Boris-moving-far-soon-rules-set-gone-fortnight.html
***
Sweden has halted wide-scale testing for COVID-19 even among people showing symptoms of an infection, putting an end to the mobile city-square tent sites, drive-in swab centres and home-delivered tests. The move puts the Scandinavian nation at odds with most of Europe, but some experts say it could become the norm as costly testing yields fewer benefits with the easily transmissible but milder Omicron variant.
https://www.abc.net.au/news/2022-02-10/sweden-stops-mass-covid-19-testing/100820856
***
Germany's daily rise in the number of coronavirus infections is slowing, data from the Robert Koch Institute showed on Thursday, indicating that a fourth wave of the pandemic could flatten soon. Germany reported 247,862 new daily coronavirus cases on Thursday (10 February), up 5% from the same day last week.
https://www.reuters.com/world/europe/germanys-covid-19-wave-flattens-regions-ease-curbs-2022-02-10/
***
Africa is transitioning out of the pandemic phase of the COVID-19 outbreak and moving towards a situation where it will be managing the virus over the long-term, the head of the World Health Organization on the continent has said. "I believe that we are transitioning from the pandemic phase and we will now need to manage the presence of this virus in the long-term," Dr Matshidiso Moeti told a media briefing on Thursday.
https://www.aljazeera.com/news/2022/2/10/africa-transitioning-out-of-pandemic-phase-of-covid-who
***
The EU is giving €125mn to support Covid-19 vaccine distribution in Africa after the international Covax programme said a shortage of syringes and medical equipment was slowing efforts to vaccinate the world's poorest people. Countries across Africa have been plagued by vaccine shortages. Public health experts have warned that the uneven rollout of vaccines could lead to new coronavirus variants emerging in areas where fewer people have been vaccinated.
https://www.ft.com/content/f98c9081-76bb-47d7-8dd5-14b81690d1f7
***
In a reversal, the US Food & Drug Administration has delayed a decision on Covid shots for young children.
The regulators said they would wait for complete data on the effectiveness of three doses of the Pfizer-BioNTech vaccine before authorizing it for children 5 and younger. They had initially planned on making a determination on two doses for the age group.
Peter Marks, the head of the F.D.A.'s vaccine division, said it would take another two months of gathering and analysing evidence before a decision.
////////
Lalita Panicker is Consulting Editor, Views, Hindustan Times, New Delhi