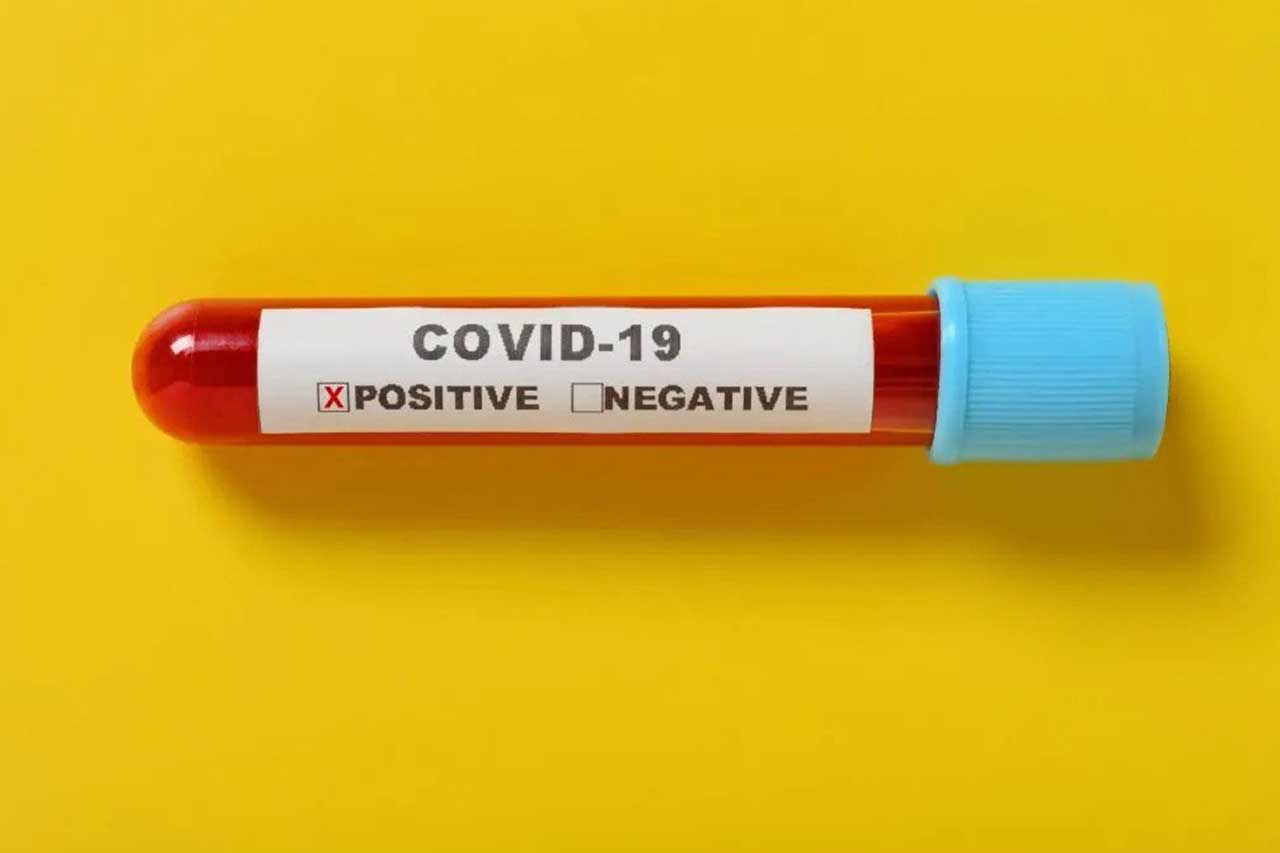 As we stagger towards 2022, the words of that old Carpenters' song come back suddenly: "Its yesterday once more!" Unlike that song, this is a nightmare, not nostalgia. COVID-19 devastated the world back in 2020 when vaccines were a faint glimmer at the end of a seemingly endless tunnel. The vaccines arrived at the threshold of 2021, slowing down the pace and impact of the disease considerably. Now at the doorstep of 2022 its almost as if the vaccines didn't exist thanks to COVID-19's new avatar, the ancient "Greek variant" Omicron, sidestepping the jab and ignoring past bouts with the virus. It's 2020 once more!
The Omicron variant of the coronavirus is spreading faster than the Delta variant and is causing infections in people already vaccinated or who have recovered from the COVID-19 disease, the head of the World Health Organization (WHO) said on Monday.
WHO chief scientist Soumya Swaminathan added it would be "unwise" to conclude from early evidence that Omicron was a milder variant that previous ones.
Less than a month after it was identified, Omicron has spread twice as fast in South Africa as the highly infectious Delta variant. In Britain, where nearly 70% of the population is fully vaccinated, officials have estimated that 200,000 people are becoming infected every day.
In Denmark, Omicron cases are doubling roughly every two days. Early data from the United States suggest that around 120,000 new Covid cases are being reported every day, a 40 percent increase from two weeks ago.
Breakthrough infections are common. This week, Denmark reported that three-quarters of its Omicron cases occurred in people who had received two vaccine doses.
A growing body of preliminary research suggests the Covid vaccines used in most of the world offer almost no defence against becoming infected by the highly contagious Omicron variant, according to a New York Times report (www.nytimes.com/2021/12/19/health/omicron-vaccines-efficacy.html)
All vaccines still seem to provide a significant degree of protection against serious illness from Omicron, which is the most crucial goal. But only the Pfizer and Moderna shots, when reinforced by a booster, appear to have initial success at stopping infections, and these vaccines are unavailable in most of the world.
The other shots — including those from AstraZeneca, Johnson & Johnson and vaccines manufactured in China and Russia — do little to nothing to stop the spread of Omicron, early research shows. And because most countries have built their inoculation programs around these vaccines, the gap could have a profound impact on the course of the pandemic.
If Omicron spreads rapidly and infects huge swathes of the population at once, it could still affect enough people to overwhelm health care systems, some of which are already struggling to manage a surge of Delta cases.
Despite very high vaccination rates, Denmark with 5 million people is now seeing more than 6,000 cases a day, roughly twice the number seen during the highest previous peak. Neighbouring Norway, which has about the same population, is now projecting more than 100,000 cases a day in a matter of weeks, unless people drastically reduce social contacts.
Omicron has been reported in 89 countries so far, and is spreading very fast, the World Health Organization said on Saturday. The number of cases is doubling in 1.5-3 days.
Cases have been spreading like "lightning" across Europe, in the words of the French Prime Minister, prompting governments to tighten travel restrictions and impose new curfews, causing frustration and triggering protests in places.
In India where over 100 cases of Omicron have been reported across 11 States, vaccination rates are behind target, and mask usage has drastically declined. While 87% of the adult population have got one dose of a COVID-19 vaccine, only 56% have got both. With less than two weeks left for the year to end, the Indian government is far from achieving its target of vaccinating the entire adult population by year-end.
In just a couple of weeks Omicron has become the predominant variant in several countries, including Britain, Denmark, Norway and parts of southern Africa, according to The Economist (www.economist.com/science-and-technology/2021/12/17/what-the-spread-of-omicron-means-for-the-world?). A spread this rapid leaves no doubt that Omicron will soon replace Delta, the variant that currently causes most COVID cases globally. Scientists from Imperial College in London explained what this means for the world in a pair of studies published on December 16th.
The first study rounded up data on Omicron's spread in Britain. It found that each infection tends to produce at least three more. That is similar to the speed at which covid was spreading in Europe in the pandemic's first wave in early 2020, before vaccines were available or countermeasures imposed. At this rate, cases are doubling every two days.
The researchers found that in Britain a two-dose course of the Pfizer or AstraZeneca vaccine was, at most, 20% effective against infection by Omicron. Having had covid in the past was also of little help, conferring only 19% protection—far less than the 85% against Delta found in other studies.
Boosters, however, can make a big difference. A third jab using Pfizer's vaccine after an initial course of the AstraZeneca or Pfizer jab was between 55% and 80% effective against infection by Omicron. These results were the basis of the second study by the Imperial College team and their colleagues at several other institutes. In that study, they estimated how the layers of immunity in various countries—from previous COVID waves and vaccination—will stand up to Omicron. That analysis relies on estimates as to how protective the jabs might be against severe disease and how protection from boosters might wane over time. These estimates come with a lot of uncertainty because, for now, they are derived from data on how levels of antibodies in the blood correlate with protection from covid. The researchers reckon that after 60 days, boosters may be 80-86% effective against severe covid (and need for hospital admission) in an Omicron wave. That is encouragingly high but lower than the 97% efficacy for Delta. The researchers then used the data on Omicron's transmission and national immunological profiles to estimate the number of cases and hospital admissions that countries might expect when Omicron spreads. They conclude that Omicron is likely to stretch hospitals in all countries, with peak deaths and hospital admissions similar to those in previous waves, if no restrictions to slow down its spread are put in place. This conclusion stands even if the severity of disease caused by Omicron is one-third the severity of Delta.
//////
A vaccine with a unique composition and production method worked in a large COVID-19 efficacy trial, its sponsor, Canada-based biotech company Medicago, announced in a press release last week. According to science.org (www.science.org/content/article/news-glance-bold-antitobacco-plan-updated-arctic-warming-rates-and-covid-19-infection-lab), the vaccine consists of SARS-CoV-2 spike proteins that self-assemble into virus like particles (VLPs). Already used in vaccines against human papillomavirus and hepatitis B, VLPs in theory stimulate robust immune responses because of the orderly way they pack many copies of the viral proteins into a particle that resembles a virus.
The vaccine had 71% efficacy against symptomatic disease in a 24,000-person trial in six countries, where many variants were circulating—although not Omicron. The company is now seeking authorisation in Canada and, pending success there, plans to submit data to U.S. and European regulators.
///////
New Zealand takes on tobacco
The government of New Zealand last week released an unprecedented proposal to outlaw sales of tobacco products to those turning 14, a prohibition that would last their lifetimes and gradually end sales entirely. The country's Smokefree 2025 Action Plan would also make it the first in the world to only allow sales of low-nicotine smoked tobacco products. Authorities decided on bold action after modelling showed a diminishing effect of existing strategies, including high taxes and bans on public smoking. Parliamentary approval is expected next year, with the measures likely taking effect in 2023.
Doctors and other health experts in the country have welcomed the "world-leading" reforms, which will reduce access to tobacco and restrict nicotine levels in cigarettes.
However the crackdown has been met with mixed reactions with some warning that the move may create a black market for tobacco— something the health ministry's official impact statement does acknowledge, noting "customs will need more resource to enforce border control".
/////
A Taiwanese researcher contracted SARS-CoV-2 while working with infected mice in a biosafety level 3 laboratory at the Genomics Research Center of Academia Sinica in Taipei, in the first known case of laboratory transmission of the virus. Authorities suspect the vaccinated researcher was infected via a mouse bite. The genomic sequence of the variant infecting the researcher matched that of the lab's mice and not strains in the surrounding community, Taiwan's Central Epidemic Command Center reported on 11 December. More than 800 potential contacts have tested negative, and Academia Sinica has promised an investigation and a review of the lab's safety procedures. The incident is likely to bolster claims that a lab leak could have sparked the pandemic.
///////////
Late last month, India's National Family Health Survey (NFHS), a periodic investigation of half a million households, announced a milestone: The country's fertility rate had for the first time fallen below the widely accepted "replacement level" of 2.1 children per woman. Indian health officials say the task of defusing their population bomb is finally done.
However, according to science.org (www.science.org/content/article/india-defuses-its-population-bomb-fertility-falls-two-children-woman), India's population growth is not over yet, however. Thanks to past high fertility rates, two-thirds of the population is under 35 years old, and a large cohort of people is now entering childbearing age. Even at replacement fertility rates, the children of these young people will continue to push up numbers, and India may exceed China as the world's most populous nation as early as next year.
Still, India's population is set to decline in about 3 decades, putting the country on the same track as a growing number of developing nations, such as its neighbour Bangladesh and Indonesia. India remains well behind China in falling fertility. In China, where the population may be at its peak, official figures put the fertility rate at 1.7 children per woman.
////////
Lalita Panicker is Consulting Editor, Views, Hindustan Times, New Delhi