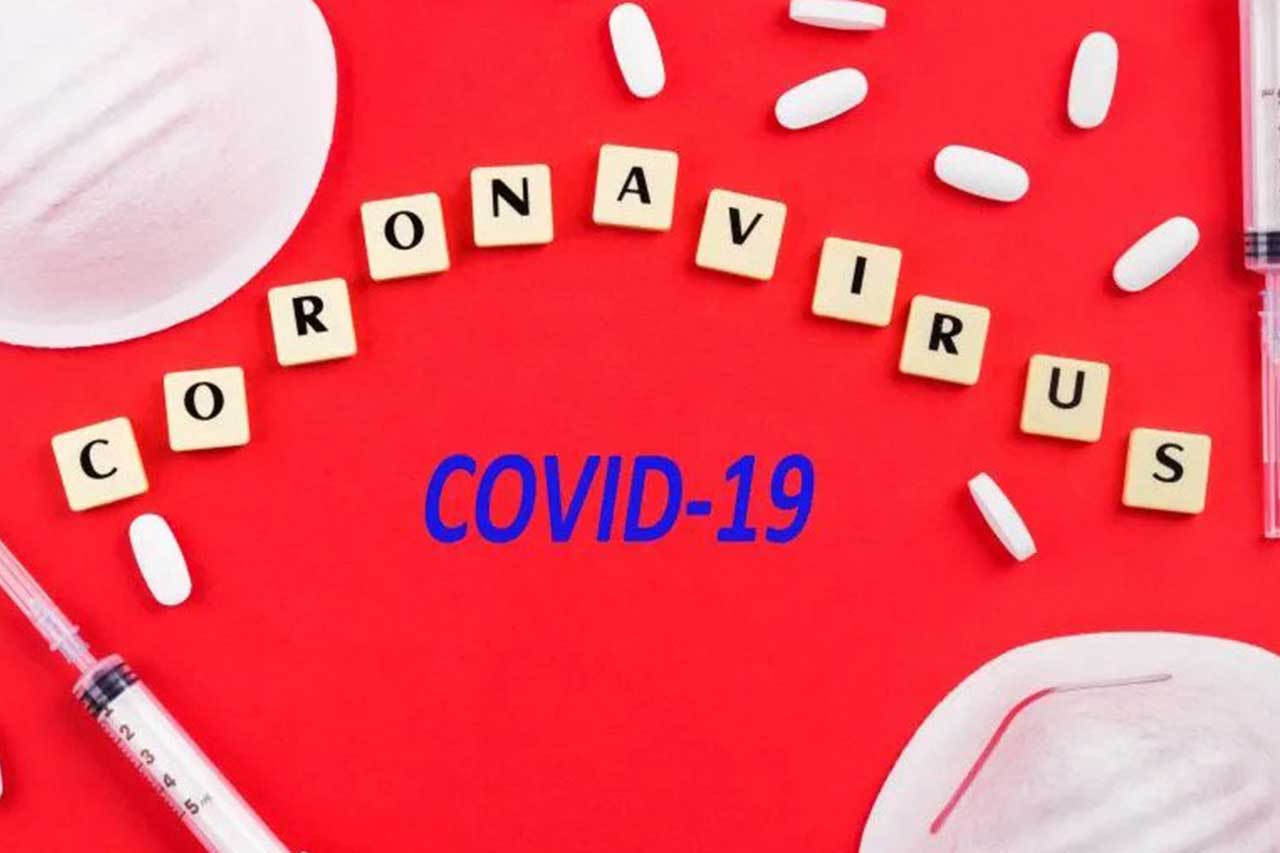 For COVID-19, small seems to be beautiful. First we had BioNTech, a tiny operation headed by a Turkish immigrant couple in Germany that gave us the Pfizer vaccine. Now along comes a small Maryland biotechnology company, Novavax, finally joining the ranks of high-profile COVID-19 vaccine developers, winning emergency authorisations for its candidate. (www.science.org/content/article/novavax a).
The decisions by the World Health Organization (WHO) and the European Commission make the company's product the first protein-based vaccine cleared by those bodies and opens it to broad distribution to some of the poorest countries.
Unlike mRNA vaccines, which must be stored at sub-zero temperatures and used within one month of thawing, the Novavax vaccine can be stored unopened at refrigerator temperature (2°C to 8°C) for nine months, promising to buttress the global vaccine supply as the Omicron variant spreads rapidly. It may also offer an alternative to currently available vaccines that deliver genes directing cells to make the virus' spike protein. The Novavax vaccine instead delivers the spike protein itself.
The vaccine, which is now being manufactured under a license by the Serum Institute of India, received a WHO emergency use listing on 17 December. That was required for distribution by the COVID-19 Vaccines Global Access (COVAX) Facility, the global facility supplying COVID-19 vaccines to countries in need.
The decision makes it the fifth COVID-19 vaccine allowed in the European Union's 27 member countries. The European Commission in August pre-purchased up to 200 million doses of the Novavax jab, which are expected to start arriving in January 2022.
WHO's green light will allow Novavax, with Serum Institute, to begin to deliver a promised 1.1 billion vaccine doses to COVAX.
Regulators in Indonesia and the Philippines have already authorized the Novavax vaccine and those countries are receiving it, under the brand name Covovax, from Serum. It will be marketed as Nuvaxovid in Europe.
In final results from a large North American trial published in The New England Journal of Medicine last week, Novavax's vaccine was 90.4% efficacious in preventing symptomatic COVID-19 overall, and 100% effective against moderate to severe disease.
And there's more good news: The US Food and Drug Administration (FDA) on Thursday (23 Dec) authorised a new pill, Molnupiravar, to treat COVID-19, this time from Merck (www.science.org/content/article/s). Paxlovid, another pill from Pfizer, was cleared a few days earlier.
While Pfizer's antiviral may prove to be more effective, and Merck's pill has left some scientists questioning the dangers behind its mechanism of action, Molnupiravir will be another weapon in the war against COVID-19 especially at a time when two monoclonal antibody (mAb) treatments from Regeneron and Eli Lilly are no longer effective against Omicron, and as supplies of a third mAb from Vir/GlaxoSmithKline are very limited.
/////
And so inevitably back to the new normal: Exploding around the planet, the Omicron variant is forcing humanity to adapt at breakneck speed. This week, countries across Northern Europe imposed stringent new measures to try to bring down soaring case numbers. On Saturday, The Netherlands issued a near-complete lockdown of public life and allowed residents to receive no more than two guests per day—with an exception for Christmas and New Year's Eve, when four visitors are allowed. Denmark, which lifted all pandemic restrictions in September, closed theatres, concert halls, museums, and other public spaces on Friday and banned alcohol sales after 10 pm. (www.science.org/content/article/early-lab-studies-hint-omicron)-
Meanwhile, countries in Asia are all over the map with their containment approaches. Chinese officials locked down Xi'an, a city of 13 million people, under a stay-at-home-order after identifying more than 140 cases this month, doubling down on its strict, zero-COVID strategy, with new quarantines and border restrictions in the regions where Omicron has been identified. In one of the hardest-hit areas, Zhejiang province, thousands of people were placed under quarantine and some businesses were closed last week, according to CNN. Beijing is hosting the Winter Olympics in less than two months.
Heightening the urgency, data shows that Asia's most widely used vaccines — including those made by AstraZeneca, Sinovac and Sinopharm — show no ability to stop Omicron infections six months after vaccination. (Most vaccines still seem to provide a significant degree of protection against serious illness from Omicron.)
New Zealand said on Tuesday that it was pushing back a phased opening of its borders to the end of February. It has detected 22 cases of Omicron in international arrivals but no community spread. New Zealand is also speeding up booster shots and bringing back quarantine for Kiwis returning home.
Japan, which closed its borders to visitors last month, asked a US military base in Okinawa that is experiencing an outbreak to put more COVID restrictions in place. Thailand paused its quarantine-free travel program. And Indonesia restricted travel from nations in Europe and Africa.
Australia, in a departure from its earlier COVID strategies, has no plans for lockdowns now. "We're not going back to shutting down people's lives," the prime minister, Scott Morrison, said.
Air India, Shenzhen Airlines, Lion Air and Wings Air all cancelled dozens of flights as well.
China Eastern has cancelled 474 flights, or 22% of its operation, according to FlightAware. Similarly, Air China cancelled about 190 flights, or 15% of its schedule.Globally, airlines cancelled about 5,700 flights on Christmas Eve day, Christmas and the day after Christmas, according to FlightAware. That includes about 1,700 flights within, into or out of the US as staff and crew call out sick during the Omicron surge.
In a faint glimmer of hope as 2021 comes to a close, early signs suggest South Africa's Omicron wave may not last long. Cases are already decreasing in Gauteng province, the outbreak's epicentre, which is a bit of a mystery given how transmissible Omicron seems to be, says Trevor Bedford, a bioinformatics specialist at the University of Washington, Seattle, and the Fred Hutchinson Cancer Research Center. He suspects part of the explanation is that more infections than usual went unnoticed because they were mild or asymptomatic, so the real peak was even larger than official statistics showed.
But early data from Europe, which has an older population than South Africa, are less hopeful. Based on early hospitalization data, for example, a report by modelers at ICL concluded there are "at most limited changes in severity compared with Delta." "I don't know how to square these two things, and that is probably giving me the most pause at the moment," Bedford says.
/////
Most PCR and rapid antigen tests can detect Omicron — the US Food and Drug Administration has noted there are only a few tests that don't — but results do not indicate to the user which variant they are infected with, leaving people to guess. (www.nytimes.com/2021/12/21/well/live/omicron-variant)l
Some symptom differences have emerged from preliminary data, but experts are not certain they are meaningful. Data released last week from South Africa's largest private health insurer, for instance, suggest that South Africans with Omicron often develop a scratchy or sore throat along with nasal congestion, a dry cough and muscle pain, especially low back pain.
But these are all symptoms of Delta and of the original coronavirus, too, said Ashley Z Ritter, an adjunct professor at the University of Pennsylvania and the chief executive of Dear Pandemic. It's likely that the symptoms of Omicron will resemble Delta's more than they differ.
One possible difference is that Omicron may be less likely than earlier variants to cause a loss of taste and smell. Research suggests that 48 percent of patients with the original SARS-CoV-2 strain reported loss of smell and 41 percent reported loss of taste, but an analysis of a small Omicron outbreak among vaccinated people in Norway found that only 23 percent of patients reported loss of taste, and only 12 percent reported loss of smell. It's unclear, though, whether these differences are because of Omicron or some other factor, like vaccination status.
/////
Lalita Panicker is Consulting Editor, Views, Hindustan Times, New Delhi