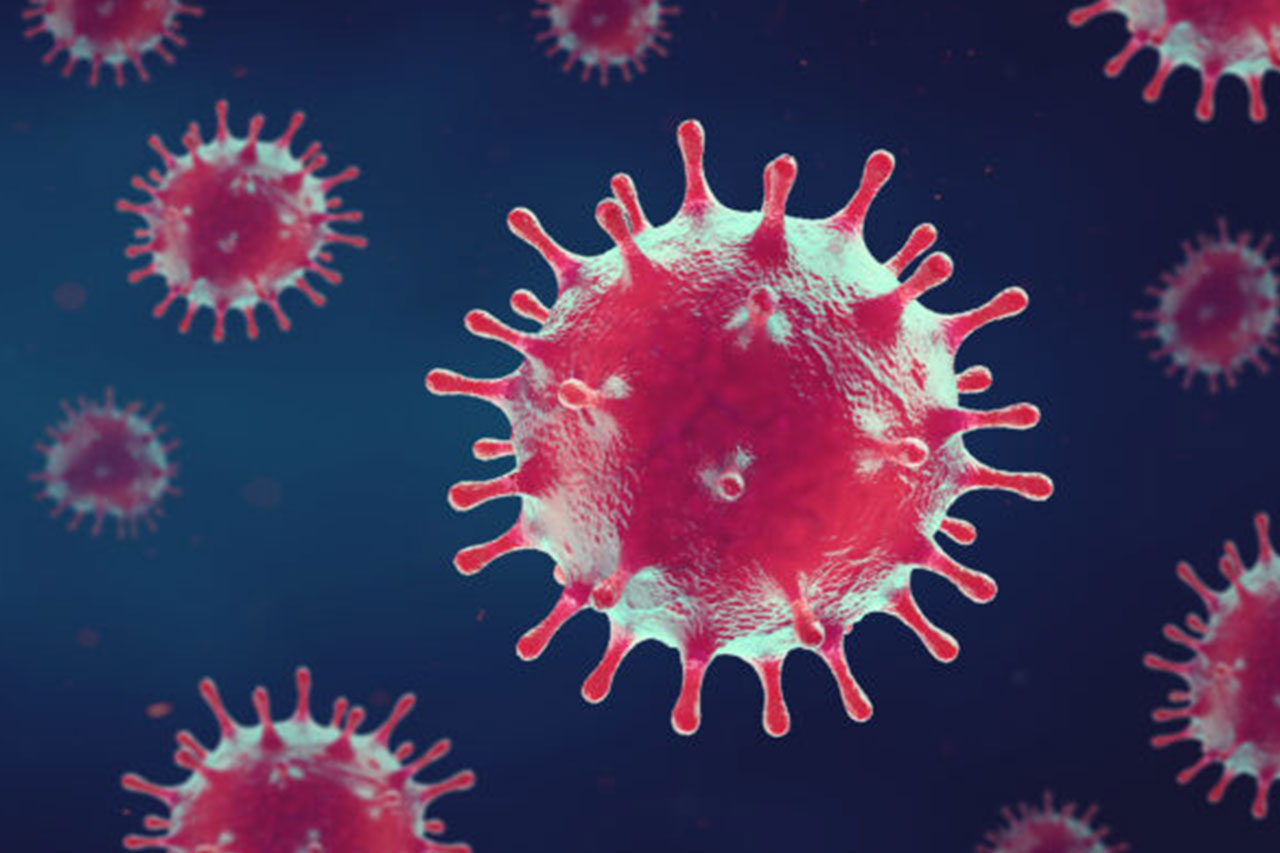 The Omicron coronavirus variant dampened New Year festivities around much of the world, with Paris cancelling its fireworks show, London relegating its one to television, and New York City scaling down its famous ball drop celebration in Times Square.
The illuminated ball made of Waterford crystal panels slids down its pole at the midnight hour in Times Square, but only 15,000 spectators were allowed into the official viewing area instead of the usual 58,000. (www.reuters.com/world/gloomy-new-year-many-covid-19/)
A year ago, the newly available vaccine offered hope that the COVID-19 pandemic may be under control by the start of 2022. Instead, the sudden arrival of Omicron has brought a surge in coronavirus cases across the globe.
Worldwide infections hit a record high over the past seven-day period, with an average of just over a million cases detected a day between Dec. 24 and 30, up some 100,000 on the previous peak posted on Wednesday, according to Reuters data. Deaths, however, have not risen in kind, bringing hope that the new variant is less lethal.
New York City reported a record 44,000 cases on Wednesday and another 43,000 on Thursday.
Elsewhere around the globe, events were scaled back or cancelled outright, such as with the traditional fireworks over the Petronas Towers in Kuala Lumpur.
Midnight passed in Paris without a planned fireworks display or DJ sets, as city officials cancelled events planned on the Champs-Elysees following the advice of a scientific panel that declared mass gatherings would be too risky.
But in London, where a fireworks display and light show had been cancelled in October, the spectacle came to life on the television screen, as Big Ben rang in the New Year for the first time since 2017 following a restoration.
BBC images of the fireworks showed very light traffic and virtually no in-person spectators
Pope Francis cancelled his traditional visit to the Nativity scene in St. Peter's Square. India entered 2022 with curfews; Paris reintroduced an outdoor mask mandate.
Hours earlier, the Australian city of Sydney also feted the New Year with something like full swagger, as spectacular fireworks glittered in the harbour above the Opera House.In the wake of encouraging data, Cape Town abruptly lifted a curfew just in time for the New Year, after South Africa became the first country to declare its Omicron wave had crested – and with no huge surge in deaths. South Africa had first raised the alarm about the new fast-spreading coronavirus variant racing around the world.
People in Madrid queued for hours to get into the main Puerta del Sol square where celebrations went ahead with multiple security checkpoints, mandatory masks and capacity at 60% of normal levels.
A lavish firework display lit up the festivities, which Spaniards mark by stuffing 12 grapes into their mouths to accompany each chime of the clock striking midnight.
In Asia, celebrations were mostly abridged or cancelled. In South Korea, a traditional midnight bell-ringing ceremony was cancelled for the second year running, while festivities were banned in Tokyo's glittering Shibuya entertainment district, and Prime Minister Fumio Kishida took to YouTube to urge people to wear masks and limit numbers at parties.
China, where the coronavirus first emerged in late 2019, was on high alert, with the city of Xian under lockdown and New Year events in other cities cancelled.
//////////
Novavax Inc (NVAX.O) will submit a request to the U.S. Food and Drug Administration to authorize its COVID-19 vaccine next month, further delaying the submission it had expected by the end of 2021 (www.reuters.com/business/healthcare-pharmaceuticals/novavax-/)
Novavax has had to delay its U.S. submission multiple times due to development and manufacturing setbacks. A report earlier in 2021 said the methods Novavax used to test the efficacy of its vaccine had fallen short of regulators' standards. read more
Data released in June 2021 from a late-stage U.S. trial showed the vaccine was more than 90% effective against a variety of coronavirus variants, including Delta.
The company has said its vaccine is effective in generating an immune response against the Omicron variant, according to early data. But it will continue to develop a vaccine tailored for Omicron, and expects to begin clinical studies in the first quarter of 2022.
The biotech company in 2020 received $1.6 billion from the U.S. government to cover testing and manufacturing of a potential COVID-19 shot, with the aim of delivering 100 million doses. (https://reut.rs/3yHnJLr)
The two-dose, protein-based vaccine has so far got authorizations from European Union regulators and the World Health Organization.
It has also secured authorizations in India, Indonesia and the Philippines, where Novavax's partner Serum Institute of India will be the supplier.
Novavax is also awaiting approval in Japan, where its vaccine will be manufactured and distributed by Takeda Pharmaceutical (4502.T).
/////
In studies on mice and hamsters, Omicron produced less damaging infections, often limited largely to the upper airway: the nose, throat and windpipe. The variant did much less harm to the lungs, where previous variants would often cause scarring and serious breathing difficulty. (www.nytimes.com/2021/12/31/health/covid-omicron-lung-l)
"It's fair to say that the idea of a disease that manifests itself primarily in the upper respiratory system is emerging," said Roland Eils, a computational biologist at the Berlin Institute of Health, who has studied how coronaviruses infect the airway.
"You can't predict the behaviour of the virus from just the mutations," said Ravindra Gupta, a virologist at the University of Cambridge.
Over the past month, more than a dozen research groups, including Dr Gupta's, have been observing the new pathogen in the lab, infecting cells in petri dishes with Omicron and spraying the virus into the noses of animals.
As cases skyrocketed, hospitalisations increased only modestly. Early studies of patients suggested that Omicron was less likely to cause severe illness than other variants, especially in vaccinated people. Still, those findings came with a lot of caveats.
For one thing, the bulk of early Omicron infections were in young people, who are less likely to get seriously ill with all versions of the virus. And many of those early cases were happening in people with some immunity from previous infections or vaccines. It was unclear whether Omicron would also prove less severe in an unvaccinated older person, for example.
Experiments on animals can help clear up these ambiguities, because scientists can test Omicron on identical animals living in identical conditions. More than half a dozen experiments made public in recent days all pointed to the same conclusion: Omicron is milder than Delta and other earlier versions of the virus.
On Wednesday (29 Jan), a large consortium of Japanese and American scientists released a report on hamsters and mice that had been infected with either Omicron or one of several earlier variants. Those infected with Omicron had less lung damage, lost less weight and were less likely to die, the study found.
Although the animals infected with Omicron on average experienced much milder symptoms, the scientists were particularly struck by the results in Syrian hamsters, a species known to get severely ill with all previous versions of the virus.
"This was surprising, since every other variant has robustly infected these hamsters," said Dr Michael Diamond, a virologist at Washington University and a co-author of the study.
The reason that Omicron is milder may be a matter of anatomy. Dr Diamond and his colleagues found that the level of Omicron in the noses of the hamsters was the same as in animals infected with an earlier form of the coronavirus. But Omicron levels in the lungs were one-tenth or less of the level of other variants.
Coronavirus infections start in the nose or possibly the mouth and spread down the throat. Mild infections don't get much further than that. But when the coronavirus reaches the lungs, it can do serious damage.
Immune cells in the lungs can overreact, killing off not just infected cells but uninfected ones. They can produce runaway inflammation, scarring the lung's delicate walls. What's more, the viruses can escape from the damaged lungs into the bloodstream, triggering clots and ravaging other organs.
Dr Gupta suspects that his team's new data give a molecular explanation for why Omicron doesn't fare so well in the lungs.
Many cells in the lung carry a protein called TMPRSS2 on their surface that can inadvertently help passing viruses gain entry to the cell. But Dr Gupta's team found that this protein doesn't grab on to Omicron very well. As a result, Omicron does a worse job of infecting cells in this manner than Delta does. A team at the University of Glasgow independently came to the same conclusion.
//////
A jury on Thursday found that an opioid manufacturer and distributor contributed to the deadly opioid crisis in New York, inundating the state with prescription painkillers that led to thousands of deaths (www.nytimes.com/2021/12/30/nyregion/teva-opioidl)
The American division of Teva Pharmaceuticals, an Israel-based company that produces generic and branded opioids, and a handful of subsidiary companies were found liable in a sprawling, six-month trial that sought to fix accountability of the role that the pharmaceutical industry played in the opioid epidemic in two hard-hit New York counties and across the state.
The case is only the second opioid-related lawsuit to reach a jury verdict, among thousands of similar claims around the country filed by municipalities, tribes and states, who are closely watching these outcomes for hints about how to proceed in their own cases.
Last month, a federal jury in Ohio found three retail pharmacy chains liable for their role in the epidemic. But the New York trial is the first to include different types of companies in the opioid supply chain.
Jurors also said that New York State, which is supposed to enforce controlled substances laws, bore a modest portion of responsibility.
The amount that Teva and its companies will have to pay will be assessed at the so-called abatement phase of the trial, sometime in 2022.
The money from the settlements will be spread to communities hit by the epidemic of opioids to use for addiction treatment and prevention programs. If certain conditions are met, the combined amount could reach $1.5 billion.
//////
Lalita Panicker is Consulting Editor, Views, Hindustan Times, New Delhi