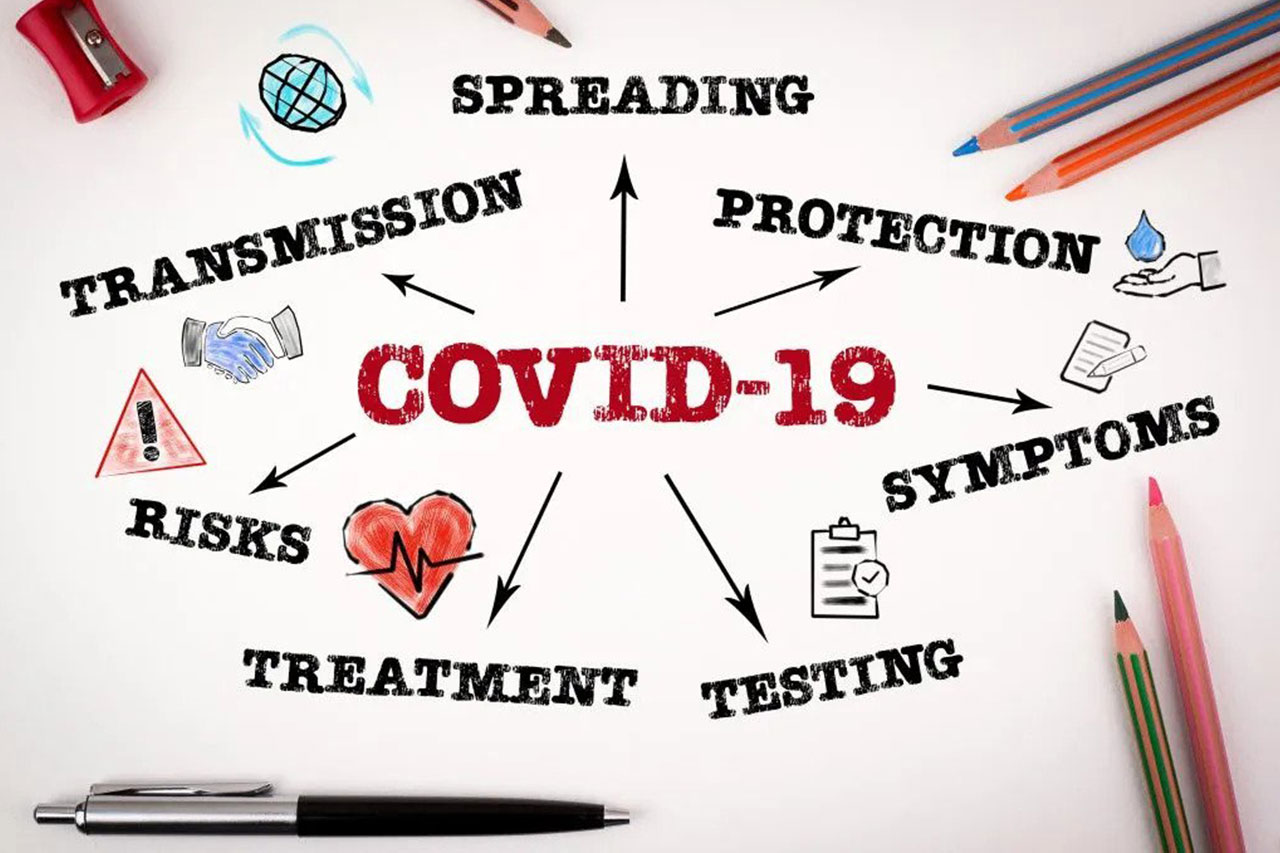 Mass testing of the 14 million residents of Tianjin, a city near China's capital Beijing, began after a score of COVID-19 cases were discovered. At least two cases of the Omicron variant were found. Lockdowns continue in Xi'an and Yuzhou, two other large cities affected by outbreaks. Cases have also been identified in Hong Kong. With the Winter Olympics starting in early February, China is continuing its "zero-covid" policy.
India recorded almost 160,000 new COVID-19 cases on Saturday, the most since last May, as Omicron, the highly contagious variant of SAR-CoV-2, runs rampant. Delhi, the national capital, and several states, have reimposed night curfews in an effort to slow the spread of the virus. Rising infections appear to coincide with election campaigns.
/////
He is out – and free to play in the Australian Open. World tennis number one Novak Djokovic on Monday morning won a shock victory in his bid to remain in Australia, with a judge ordering his immediate release from immigration detention. Judge Anthony Kelly abruptly ended days of legal wrangling over the star player's visa. The 20-time Grand Slam champion was pictured, above, leaving the facility where he has been staying since Thursday when he was detained at Melbourne airport when authorities said he did not meet entry requirements. But the judge today said it appeared that Djokovic had received a medical exemption from Covid vaccination. However, a government lawyer warned Australia may yet use ministerial powers to order Djokovic's removal from the country. Follow live updates and reaction. Charlotte Lytton argues the Djokovic story proves what we are getting wrong about the unvaccinated.
//////
If true, the finding could prompt scrutiny of other countries with anomalously low death rates and push up the current worldwide pandemic total, estimated by the World Health Organization (WHO) at some 5.45 million people. And India's suffering could be far from over—the Omicron variant of the coronavirus has begun to surge there.From the earliest days of the pandemic, India has reported far fewer COVID-19 deaths than expected given the toll elsewhere. Now, a prominent epidemiologist who contended the country really had been spared the worst of COVID-19 has led a rigorous new analysis of available mortality data and concluded he "got it wrong." Citing the findings of Prabhat Jha and his team from the University of Toronto, science.org reports that India's COVID-19 deaths so far are close to 3 million, more than six times higher than the government has acknowledged and the largest number of any country. (www.science.org/content/article/covid-19 w)
At the end of 2021, India reported about 480,000 deaths from COVID-19 infections. That's 340 deaths per million—about one-seventh the per capita COVID-19 mortality tallied in the United States. Jha's own early analysis supported the assertion that India had an unusually low mortality rate from COVID-19, but he and his colleagues have now probed more deeply. They tapped data from an independent polling agency that surveyed nearly 140,000 people across the vast country by telephone, asking whether anyone in each household had died from COVID-19. They also analysed government reports from hospitals and similar facilities and looked at officially registered deaths. The result: a much higher estimate—between 2300 and 2500 deaths per million by September 2021, comparable to the rate in the United States, which has one-third as many people.
Jha says his early, low estimate was based on the first wave of infections in the fall of 2020, which may have been less deadly than the Delta variant that drove India's massive surge in spring of 2021. Death registration in the country had been spotty even before the pandemic. But those factors can't be the whole story, he says. "There must be other things that we still don't understand."
A worldwide comparison of all-cause mortality before and during the pandemic, posted in eLife 6 months ago, suggests undercounting is widespread. Russia had 4.5 times more deaths than normal, far beyond its official COVID-19 tally, and the trend has continued, the researchers recently tweeted. Tajikistan, Nicaragua, Uzbekistan, Belarus, and Egypt also had profound disconnects.
////
Plasma is back! In and out quickly at the onset of the COVID-19 in 2020, the antibody-rich plasma of recovered COVID-19 patients could avert hospitalization if given early in the course of a COVID-19 infection, a clinical trial has found, science.org reports (www.science.org/content/article/news-glance-new-gmo-food-label-ancient-lice-s-secrets-and-battling-covid-19-falsehoods)
The treatment already has an emergency use authorisation from the U.S. Food and Drug Administration (FDA) for certain severe cases. But last month, the World Health Organization recommended against the use of convalescent plasma in SARS-CoV-2–infected people with "non-severe" illness, citing 16 previous studies that found the treatment didn't prevent death or reduce the need for mechanical ventilation. In a study of 1,181 U.S. patients within 8 days of symptom onset, posted as a preprint on 21 December 2021 on the medRxiv server, 2.9% of those who received convalescent plasma were hospitalized, versus 6.3% of those who got a placebo. The trial's investigators propose that health authorities allow use of convalescent plasma for outpatients and in settings where monoclonal antibodies or antiviral pills are not available.
/////
A vaccine authorised in December 2021 for use in India may help solve one of the most vexing problems in global public health: How to supply lower-income countries with a COVID-19 vaccine that is safe, effective and affordable www.npr.org/sections/goatsandsoda/2022/01/05/1070046189/a-texas-team-r)
CORBEVAX uses old but proven technology and can be manufactured far more easily than most, if not all, of the COVID-19 vaccines in use today.
About two decades ago, working on vaccines and treatments for neglected tropical diseases such as hookworm Peter Hotez and Maria Elena Bottazzi medical researchers at George Washington University in Washington, D.C., began tackling a coronavirus strain known as SARS when it broke out in 2003. Moving to Houston with Baylor College of Medicine and the Texas Children's Centre for Vaccine Development, they created a vaccine candidate using protein subunit technology. This involves using proteins from a virus or bacterium that can induce an immune response but not cause disease.
"It's the same technology as the hepatitis B vaccine that's been around for decades," Hotez says.
Their SARS vaccine candidate looked promising, but then the SARS outbreak petered out.
When a new strain of coronavirus triggered the COVID-19 pandemic, Hotez and Bottazzi figured they could dust off their old technology and modify it for use against COVID-19. After all, the virus causing COVID-19 and the virus causing SARS are quite similar.
Hotez says they tried to interest government officials in the vaccine, but they weren't impressed.
"We really honestly couldn't get any traction in the U.S., but our mission is always to enable technologies for low- and middle-income countries production and use," Bottazzi recalls.
So they turned to private philanthropies. "When people say, 'Why did we move to Texas?' Well, we knew that this was a great philanthropic environment. So this is really very much a Texas vaccine," although there were other, smaller donors from all over the country.
Hotez says that unlike the mRNA vaccines from Pfizer and Moderna, and the viral vector vaccine from Johnson & Johnson, protein subunit vaccines like CORBEVAX have a track record. So he and Bottazzi were relatively certain CORBEVAX would be safe and effective.
"And it's cheap, a dollar, dollar fifty a dose," Hotez says. "You're not going to get less expensive than that."
Clinical trials showed they were right to be confident CORBEVAX would work. An unpublished study conducted in India involving 3,000 volunteers found the vaccine to be 90% effective in preventing disease cause by the original COVID-19 virus strain and 80% against the Delta variant. It's still being tested against Ommicron.
But CORBEVAX is already entering the real world. Last month, the vaccine received emergency use authorization from regulators in India. An Indian vaccine manufacturer called Biological E Ltd is now making the vaccine. The company says it is producing 100 million doses per month and has already sold 300 million doses to the Indian government.
"The real beauty of the CORBEVAX vaccine that Drs. Hotez and Bottazzi created is that intellectual property of this vaccine will be available to everybody," says Dr. Keith Martin, executive director of the Consortium of Universities for Global Health in Washington, D.C.
"So you can get manufacturers in Senegal, and South Africa and Latin America to be able to produce this particular vaccine."
By contrast, the makers of Pfizer and Moderna, for example, are not sharing their recipe.
One drawback to the CORBEVAX technology is that it can't be modified as quickly as mRNA vaccines can to adjust to new variants.
That forces public health officials to make difficult choices. Hotez is at work trying to develop technologies that can do that.
///////
India will become the largest global hub for Covid-19 antiviral general drug production after the country's drug controller granted emergency-use authorisation to several pharmaceutical companies in the country to manufacture and market generic versions of molnupiravir, Fitch Solutions said Friday. (Economictimes.Indiatimes.Com/Industry/Healthcare/Biotech/Pharmaceuticals/India-To-Become-Hub-For-Covid-19-Antiviral-t)
Those granted authorisation by the Drugs Controller General of India (DCGI) include Dr. Reddy's Laboratories, Torrent Pharmaceuticals, Cipla, Sun Pharma, Natco Pharma, Viatris, Hetero Drugs and Mankind Pharma.
Lagevrio (Molnupiravir) was developed by Merck and Ridgeback Biotherapeutics, and is the first ever oral antiviral drug for the treatment of high-risk adults with mild to moderate Covid-19.
"This will make India the largest global hub for Covid-19 antiviral generic drug productions," it said. "The efficacy of molnupiravir during its MOVe-OUT phase III trial has been largely promising, with a 50% reduction in hospitalisation and death in early-stage infections." However, safety concerns remain on its risk of inducing harmful mutagenesis if the drug is prescribed globally, creating the potential for new Covid-19 strains.
A full five-day treatment course with molnupiravir in the US costs around USD 712 (Rs 52,909). Generic versions of the drug will cost between USD 18.79 (about Rs 1,400) to USD 21.48 (about Rs 1,600) for a five-day course, which is significantly lower, according to Fitch Solutions.
"With this relatively low cost, we expect molnupiravir generic versions to significantly increase access in India and other LMICs after regulatory approvals," it said.
Lalita Panicker is Consulting Editor, Views, Hindustan Times, New Delhi