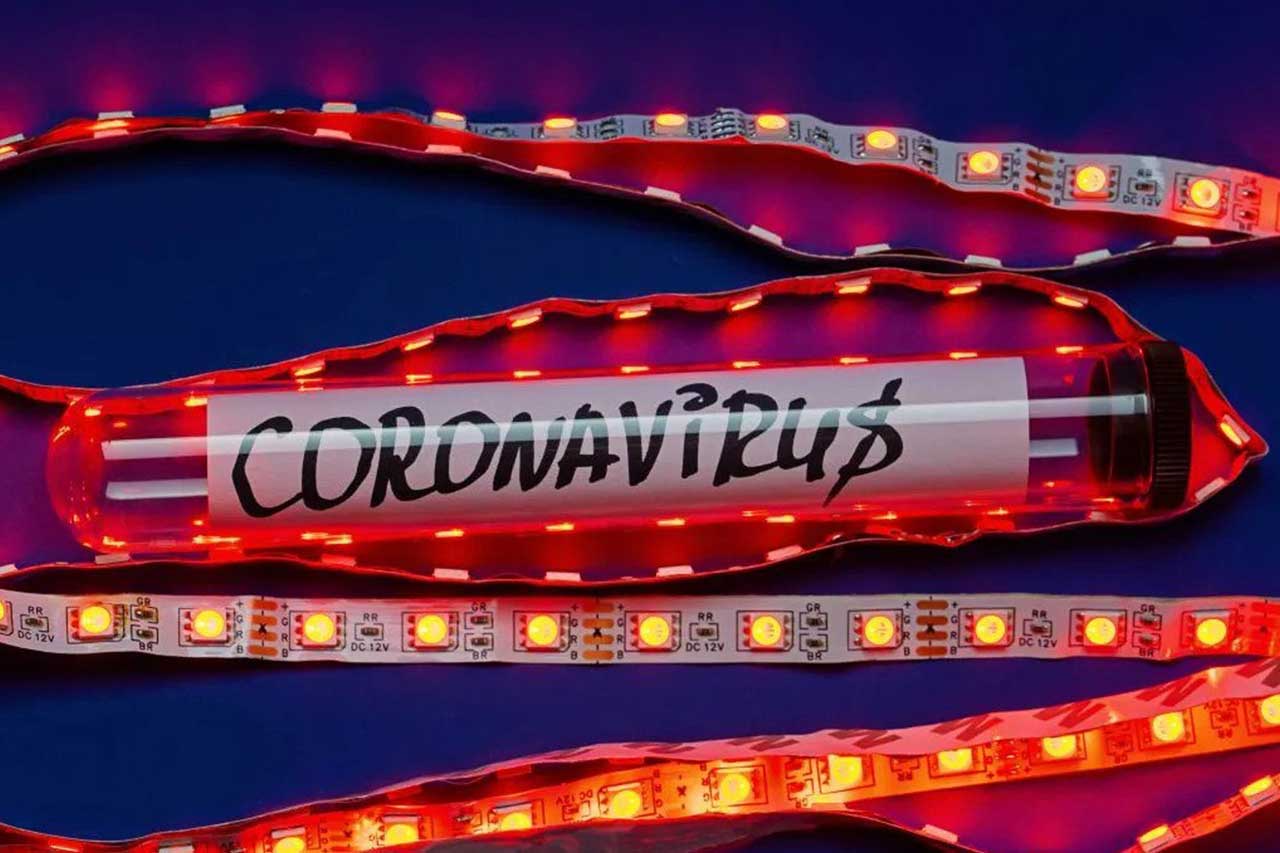 Virtually two years since the World Health Organisation (WHO) declared it a pandemic, COVID-19 has already accounted for close on 350 million cases and more than 5.5 million fatalities. The "good" news is that the faster it spreads these days, the lower its deaths. The Omicron variant appears to be a more benevolent avatar though even more infectious than ever before.
And some countries are going to extraordinary lengths, Canute-like, to keep the virus wave at bay. Not the least of them is China with its "zero-COVID" policy.
Anyang, with a population of 5.5 million — was locked down because of a coronavirus outbreak. Residents are already in lockdown in the cities of Xi'an and Yuzhou, bringing the number of people confined to their homes to about 20 million.
As the 13 million residents of the city of Xi'an endure a third week of lockdown after a December 2021 outbreak, many Chinese are losing patience with the country's "zero COVID" strategy. People expressed outrage on social media after a graphic 4 January post about a woman in her last month of pregnancy whose admission to a Xi'an hospital for abdominal pain was delayed because her most recent COVID-19 test was no longer valid; she had a stillbirth at the hospital entrance, blood pooling at her feet. (The original post has disappeared.) Authorities say the tough measures have nearly ended Xi'an's outbreak, the worst in China since the disease broke out in Wuhan, in early 2020. Since 9 December 2021, Xi'an has logged more than 2,000 Delta variant infections, but on 10 January, it reported just 13 new cases. China has now detected its first community cases of the Omicron variant, sending more cities into lockdown and raising concerns about the impact on the Winter Olympic Games, starting on 4 February in Beijing.
China's COVID absolutism is making it a no-go zone for airlines;
China's unbending approach to Covid-19 has left the world's second-largest economy all but shut off from international travel, with fewer than 500 inbound flights scheduled this week, compared with about 10,000 this time two years ago. Capacity cuts are intensifying as China tries to snuff out virus flareups with aggressive lockdowns. Since mid-December, airlines have eliminated almost 1,000 flights that would have arrived in the country between now and Feb. 1, the start of the Lunar New Year — typically the busiest time for travel anywhere on the planet.
https://www.bloomberg.com/news/articles/2022-01-13/china-s-covid-absolutism-is-making-it-a-no-go-zone-for-airlines
Meanwhile Norway is scaling back some of its infection restrictions as it moves into a new phase of the pandemic. The Omicron variant has pushed infection rates to record highs, and the country now needs to ready itself to tolerate living with the virus, Prime Minister Jonas Gahr Store told reporters on Thursday. It isn't possible to stop an Omicron-driven wave, but the likelihood of hospitalization is lower and vaccination provides adequate protection against serious sickness, he said. https://www.bloomberg.com/news/articles/2022-01-13/norway-eases-measures-as-it-prepares-to-live-with-omicron-wave
India has eased its COVID-19 rules on testing, quarantine and hospital admissions in a bid to free up resources for its neediest people, a strategy hailed by experts even though it carries the risk of a heavy undercount of infections and deaths. The moves will offer some breathing space for health care facilities, often overstretched in a nation of 1.4 billion, as they battle a 33-fold surge in infections over the past month from the highly contagious Omicron variant.
https://www.reuters.com/world/india/indias-new-covid-19-rules-aim-free-up-resources-carry-risks-2022-01-13/
And new COVID-19 infections in Indian cities such as capital New Delhi and Mumbai could peak very soon after rising rapidly, experts said on Thursday, as the country reported the highest number of daily cases since late May. The 247,417 new infections were more than 30 times higher daily cases from a month ago, rising as the more transmissible Omicron variant replaced Delta across the country. Total infections reached 36.32 million, behind only the United States. "Our modelling, and those of others, suggests that the big Indian cities should see their peaks in cases close to Jan. 20, while the overall peak in India may be shifted a bit later, to early February," said Gautam Menon, professor of physics and biology at Ashoka University near the capital.
https://www.reuters.com/world/india/indias-daily-covid-19-cases-rise-by-247417-highest-since-may-2022-01-13/
With World No 1 Novack Djokovic finally deported for refusing to vaccinate, the Australian Open will have a winner that isn't him or Roger Federer for the first time in eight years.
Federer is not attending while he recovers from a knee injury. Rafael Nadal is now the only member of "the big three" players to be at this year's tournament.
Crowds at the main Australian Open tennis stadiums will be capped at 50% capacity under updated COVID-19 restrictions, organisers said on Thursday, as authorities battle a surge of cases in Melbourne. Face masks will also be mandatory for all patrons, except when eating or drinking, and there will be density limits of one person per two square metres at indoor hospitality venues.
https://www.reuters.com/lifestyle/sports/australian-open-crowds-capped-50-capacity-due-covid-2022-01-13/
/////
Cuba's prestigious biotech sector has developed five different COVID vaccines to date, including Abdala, Soberana 02 and Soberana Plus — all of which Cuba has said provide upwards of 90% protection against symptomatic Covid when administered in three doses. The country of roughly 11 million remains the only country in Latin America and the Caribbean to have produced a homegrown shot for COVID. The WHO's potential approval of Cuba's nationally produced COVID vaccines would carry "enormous significance" for low-income nations, John Kirk, professor emeritus at the Latin America program of Dalhousie University in Nova Scotia, Canada, said
https://www.cnbc.com/2022/01/13/why-cubas-extraordinary-covid-vaccine-success-could-provide-the-best-hope-for-the-global-south.html
/////
The history of the pandemic and more importantly the vaccines has been a tale of sharp contrasts with better-off countries accounting to much more than their fair share and the poorer ones barely getting a look in. The figures look impressive: 61% with one vaccine, accounting for 4.7 billion people and 52% with two shots. But looked at from the bottom end of the spectrum, only 14.4% of Africa has taken just one jab, the remaining 85.6% has had none at all! The risk of getting reinfected continues to remain as long as this gap isn't narrowed or better still closed. Remember that Omicron grew in Southern Africa.
So, hundreds of millions of COVID-19 vaccine doses purchased by wealthy countries are at risk of going to waste, a new analysis shows, while large parts of the world remain unprotected amid the spread of the Omicron variant. About 240 million doses purchased by the U.S., U.K., Japan, Canada and the European Union are expected to go unused and expire by March, London-based analytics firm Airfinity Ltd. said Thursday in a report. The number of potentially wasted doses could climb to 500 million by that point if other countries receiving donated doses don't have enough time to administer them, it said.
www.bloomberg.com/news/articles/2022-01-13/hundreds-of-millions-e
And at the other end of the spectrum, poorer nations last month rejected more than 100 million doses of COVID-19 vaccines distributed by the global programme COVAX, mainly due to their rapid expiry date, a UNICEF official said on Thursday. The big figure shows the difficulties of vaccinating the world despite growing supplies of shots, with COVAX getting closer to delivering 1 billion doses to a total of nearly 150 countries. "More than a 100 million have been rejected just in December alone," Etleva Kadilli, director of Supply Division at U.N. agency UNICEF told lawmakers at the European Parliament. The main reason for rejection was the delivery of doses with a short shelf-life, she said.
www.reuters.com/business/healthcare-pharmaceuticals/more-than-100-million-covid-19-vaccines-rejected-by-poorer-nations/
/////
Surgeons announced last week they had performed the first transplant of a pig heart to a human. The 7 January surgery was a milestone for research on transplants between species, known as xenotransplantation. It's still unclear how well or how long the heart will function, but researchers hope the technique can someday make up for a shortage in human organs for ailing patients. (www.science.org/content/article/news-glance-warmest-oceans-yet-pig-human-heart)
The procedure, done by a team at the University of Maryland School of Medicine (UMSOM), was a major test for several experimental innovations designed to keep the pig heart functioning in a human chest, including 10 genetic changes in the pigs, a novel immunosuppressant given to the recipient, and a cocaine-laced solution used to incubate the heart.
The transplant recipient, 57-year-old David Bennett, had advanced heart failure and a type of arrhythmia called ventricular fibrillation. Because he had not taken steps to control his high blood pressure and other health problems, physicians at the University of Maryland Medical Centre and nearby institutions deemed him ineligible for a human heart transplant, says Muhammad Mohiuddin, director of the cardiac xenotransplantation program at UMSOM.
Instead, with Bennett's consent, the UMSOM team sought a "compassionate use" authorization from the U.S. Food and Drug Administration (FDA) to give him a heart from a genetically modified pig created by Revivicor, a biotech company. Mohiuddin and colleagues have worked with pig organs provided by Revivicor for years. In 2016, they reported that pig hearts could remain healthy for more than 2 years when transplanted into a baboon's abdomen, and have since done transplants into baboons' chests, where the hearts sustain life. In recent experiments, baboons relying on Revivicor's pig hearts survived up to 9 months, Mohiuddin says. (Those primates died with functioning hearts after contracting lung infections unrelated to the transplant, he says.)
/////
Lalita Panicker is Consulting Editor, Views, Hindustan Times, New Delhi