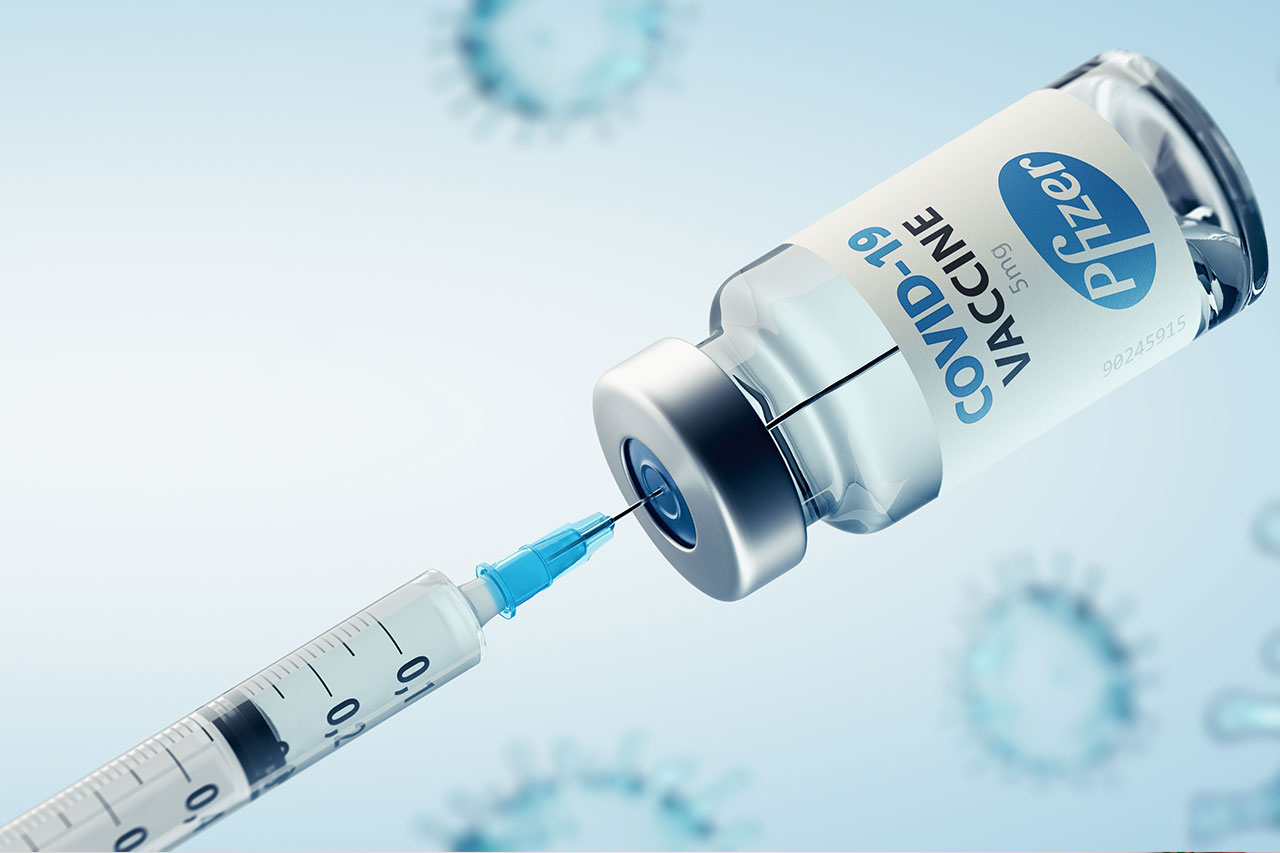 A year and twenty days since the first jab was given, 10 billion Covid shots have been administered globally. However, gaps persist in who gets the vaccine since the milestone has not been arrived at equitably.
Theoretically, 10 billion doses could have meant at least one shot for each of the world's 7.9 billion people. However, in the wealthiest countries, 77 percent of people have received at least one dose. In low-income countries, the figure is less than 10 percent and as the currently raging Omicron variant has proved, the fight against any pandemic is not over until the last man (or woman) standing is jabbed. Omicron emerged from Africa, easily the least vaccinated continent on earth, apart from Antarctica that is.
Meanwhile, the average number of daily deaths in the U.S. during the Omicron wave has now surpassed the number during the Delta surge.
//////
While the Omicron wave is beginning to crest in some areas of Europe, infection rates are still skyrocketing in other parts of the continent, particularly in the east.
As the variant storms its way eastward, countries are largely responding in one of two ways: Some have been clamping down to curb a spike in cases, while others have been easing restrictions as cases or hospitalizations fall, or in some cases, even as cases soar.
In the Netherlands, where stringent lockdowns have put a strain on the population, the Dutch government said that it was "taking a risk" in easing restrictions despite a growing caseload. In Austria, the health minister has said that rules for unvaccinated people would end this week.
Similar announcements have come from England, Denmark and France, where restrictions will ease starting February. But farther east, record virus caseloads are prompting governments to ramp up rules and testing.
In Germany, which has recorded an average of more than 123,000 cases per day in the last week, lawmakers have discussed a proposal for a vaccine mandate.
Poland has stepped up testing and switched to remote learning until the end of February for some older students. Eastern European countries like Bulgaria, Hungary and Romania are reporting records for daily cases that are projected to keep rising in the coming days.
The divergent situations demonstrate that while the virus may be waning in parts of Europe and North America, many countries across the world are still in the middle of the Omicron wave.
New daily cases remain at record highs globally, averaging about 3.3 million — an increase of more than 25 percent over two weeks. Cases have continued to rise in Latin America, the Middle East and Asia.
//////
Early next year, following the passage of a ballot measure in 2020 and under conditions currently being carefully worked out, Oregonians will be able to avail themselves of therapy using psilocybin, the psychoactive compound in "magic mushrooms". Several other states, including conservative ones such as Texas, have approved medical research into psychedelics, according to www.economist.com/leaders/2022/01/29/it
America's drugs regulator may approve mdma, better known as Ecstasy, for treating post-traumatic stress disorder as early as next year, and has hailed psilocybin as a "breakthrough therapy" in treating severe depression. The European Medicines Agency is conducting large-scale trials of psilocybin to treat otherwise intractable depression.
This new spirit of openness is inspired by the drugs' promise in the treatment of various maladies of the mind. Studies testifying to their benefits are admittedly small, but they are growing in number. What is more, the results are striking.
The conditions that psychedelics seem to ameliorate include depression, addiction and post-traumatic stress disorder. Precisely how they work is unclear, which is one reason more research is required. Users report an increased sense of connectedness, a decrease in anxiety (particularly for terminally ill patients nearing the end) and a reduction in depressive symptoms. It seems that these benefits persist. In one study, 14 months after taking psilocybin, users reported a heightened sense of well-being and a belief that taking the drug was among the most meaningful experiences of their lives.
//////
Two days after Sarah Palin tested positive for the coronavirus, the former Alaska governor and US vice presidential nominee dined outdoors in New York City, defying federal guidance that infected people isolate from others for at least five full days.
Palin, who is unvaccinated, returned to Elio's, the Upper East Side restaurant where she had been seen dining indoors on an earlier day despite the city's requirement that indoor guests show proof of vaccination. Noncompliance can result in a $1,000 fine for business owners.
Luca Guaitolini, a manager for the restaurant who confirmed both of Palin's visits in the past week, said the restaurant had "just made a mistake."
An attorney for Palin did not immediately respond to a request for comment.
The office of New York City Mayor Eric Adams urged New Yorkers who may have come in contact with Palin to get tested, and later shared an updated statement on the events.
"By repeatedly flouting C.D.C. guidelines, Ms Palin has shown a complete disregard for the health and safety of small business workers and her fellow patrons," a spokesman for City Hall said Thursday over email.
Palin also dined outdoors on an earlier evening at Campagnola, another Upper East Side establishment, where she signed autographs and took selfies, according to Gothamist.
But unlike restaurants, there is no penalty for people who refuse to quarantine.
At a conservative conference last month in Phoenix, Palin told the crowd, "It'll be over my dead body that I'll have to get a shot."
//////
Short takes
www.science.org/content/article/news-glance-welcoming-stem-students-silent-radar-satellite-and-china-s-gene-edited?
Two of the world's largest foundations last week pledged $150 million each to the non-profit Coalition for Epidemic Preparedness Innovations (CEPI), a global partnership working to prevent, prepare for, and equitably respond to future epidemics and pandemics. Leaders of the Bill & Melinda Gates Foundation and the Wellcome Trust called on nations to pony up at a CEPI "replenishment" conference scheduled for March to help it raise $3.5 billion for the next 5 years. CEPI has financed the development of the University of Oxford–AstraZeneca and Novavax vaccines. Its 5-year plan starting this year aims to shorten vaccine development time to less than 100 days after a new pathogen is sequenced, far shorter than the 11 months it took for the first COVID-19 vaccine.
****
Nearly 1.3 million people died in 2019 from antimicrobial-resistant infections, according to a comprehensive global estimate. Such infections are a leading killer, causing more deaths than AIDS and malaria, according to the study, published on 19 January in The Lancet.
***
Lalita Panicker is Consulting Editor, Views, Hindustan Times, New Delhi