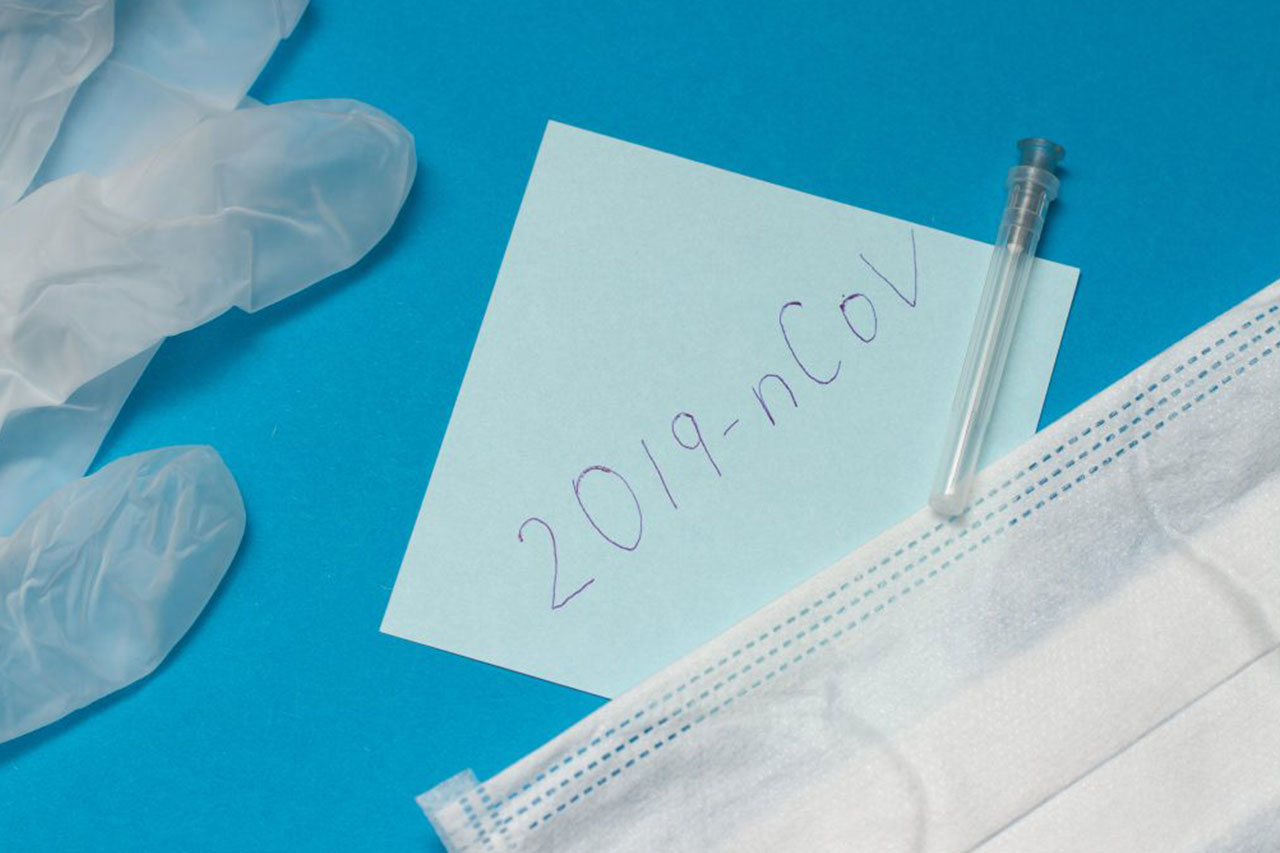 Queen Elizabeth II has been infected with the coronavirus, Buckingham Palace said on Sunday, becoming one of the world's most prominent figures to battle the virus and rattling the country she has led for seven decades.

The palace issued few details about the condition of the queen, who turns 96 in April.

"Buckingham Palace confirm that the queen has today tested positive for Covid," the palace said in a statement. "Her Majesty is experiencing mild cold like symptoms but expects to continue light duties at Windsor over the coming week. She will continue to receive medical attention and will follow all the appropriate guidelines."

////

US National Public Radio describes the present as a confusing stage of the pandemic. And it's not just confined to the US.
On Sunday, police continued to push back at protestors in Ottawa, Canada's capital, finally clearing a portion of the city that had been blockaded for three weeks. Around 100 arrests were made on Friday and 47 more on Saturday. The demonstrations were started by lorry drivers upset at COVID-19 rules. The government has invoked never-before-used emergency powers to quash the protests. Police began arresting protesters in Ottawa on Friday in a crackdown against the truck convoy that has blockaded the Canadian capital's downtown for nearly three weeks. The protesters were angry about COVID-19 restrictions and vaccine mandates. This week Justin Trudeau, Canada's prime minister, invoked a 34-year-old emergency law for the first time in order to quell the demonstrations.

Meanwhile, swinging radically in the opposite direction, as surges of COVID-19 cases driven by the highly infectious Omicron variant recede, parts of the US, Canada, and Europe are moving swiftly to lift constraints on a pandemic-fatigued public. Sweden, Denmark, and Norway have abolished nearly all ¬COVID-19–related restrictions in recent weeks, and the United Kingdom announced it would do the same this month, dropping even the legal requirement that people quarantine after testing positive for SARS-CoV-2. In the US, despite persistently high numbers of COVID-19–related deaths and busy hospitals, 10 governors, many known for being cautious in their pandemic response, last week announced immediate or impending ends to their states' indoor or school mask mandates.

Some of those moves came with assertions that it's time to "live with the disease" and treat the coronavirus as endemic—a stable, enduring figure in the panoply of human pathogens, alongside cold viruses and influenza. That suggestion troubles many scientists, who warn it is eroding governments' commitment to tracking and responding to the pandemic—which could leave countries flying blind and unprepared for any new variant.
And true to the pandemic's form, a subvariant of Omicron known as BA.2 is spreading fast and may cause severe disease, research from Japan suggests. New lab experiments show BA.2 is capable of thwarting some of the key weapons we have against Covid-19, including being able to escape the immunity created by vaccines. It also appears to be resistant to some monoclonal antibody treatments currently being used to fight Omicron. BA.2 is highly mutated when compared with the original virus that emerged in Wuhan, China. It has been detected in 74 countries and 47 US states, and about 4% of Americans now have infections caused by BA.2, according to data from the Centers for Disease Control & Prevention (CDC).

"Endemic delusion is probably what captures it the best," says Kristian Andersen, an infectious disease researcher at Scripps Research who has been especially critical of recent moves by his home country of Denmark, which include an announcement that as of this month COVID-19 would no longer be categorized as a "socially critical disease" even though related death and hospitalization rates were still climbing there.
(www.science.org/content/article/it-time-live-covid-19-some-scientists-warn-endemic-delusion)

And it's not just new variants but the older ones as well that could prove intractable. The COVID booster shots lose much of their potency after about four months, raising the possibility that some people— specifically those at high risk of complications or death — may need a fourth dose, data published on Friday by the US CDC suggest.

Still, many scientists acknowledge the challenges of steering public restrictions during the reign of the more infectious but generally less severe Omicron variant, when some of the metrics that previously guided policy have become less informative.
Denmark's recent moves are a case in point. Michael Bang Petersen, a political scientist at Aarhus University and pandemic adviser to the Danish government, supports its decision to lift measures such as limits on nightlife hours, caps on attendance at indoor public events, and mandatory face masks or proof of vaccination for indoor venues. He argues the government could no longer justify the economic, social, and constitutional trade-offs of those restrictions amid promising signs, such as numbers of intensive care unit (ICU) patients that remain stable and below the health system's capacity.
In the US, governors cited various metrics to justify recent decisions to lift or let expire indoor mask mandates. California Governor Gavin Newsom noted stable hospitalization rates and a 65% reduction in cases since Omicron's peak in announcing the state's mandate would end this week. But leaders also face political and economic pressures. States' moves may be driven largely by the public's impatience with restrictions, says epidemiologist Dustin Duncan of Columbia University.

Still, with the US logging more than 2,000 daily deaths last week, "We cannot say we are at a level that's tolerable to live with this virus," Emory University epidemiologist Jodie Guest says. Her team has been developing rough guidelines for when a true endemic stage of COVID-19 has been reached: daily case rates below 30 per 100,000, ICUs below 80% of capacity, vaccination rates of at least 75%, and fewer than 100 COVID-19 deaths a day nationwide.

Some governments are limiting efforts to find and report cases. Sweden, long an outlier among European countries for its laissez-faire approach to the pandemic, ended widespread testing at mobile centres as cases declined from their Omicron peak. The United Kingdom is reportedly weighing ending free public testing for the virus in the coming weeks. Meanwhile, the Canadian province of Saskatchewan last week switched from providing daily to weekly reports of COVID-19 cases. And Tennessee last month joined several states already reporting case counts weekly.

In the growing number of "back to normal" messages, Christina Pagel, a health services researcher at University College London, sees leaders ignoring obvious next steps to protect public safety. Even researchers who aren't speaking up to defend specific restrictions are urging governments to step up their COVID-19 fight, rather than scale it back. They want aggressive new pushes to reach the unvaccinated, distribute rapid tests, and make COVID-19 treatments much more accessible, for example. "Frankly, I don't really think that 2 to 3 weeks more of a mask mandate is going to make much difference in the long run," says KJ Seung, a health policy adviser at Partners In Health. "More alarming to me is that our public health system doesn't seem to have any plan for dealing with the next surge."
"I don't particularly want to be in a future where I get COVID twice a year," Pagel adds. Averting that future may mean adaptations such as technologies to improve indoor air quality and strong virus surveillance that can be ramped up at the first sign of another surge.

/////

For some, the idea of "living with the disease" may take on an entirely different connotation in the long run.
Dozens of papers have examined the lingering mental health effects of COVID-19, but many have measured conditions such as depression and brain fog only a few months after infection. Now, a giant new study shows people who contracted COVID-19 faced much higher risks of neuropsychiatric ailments one year later, including brain fog, depression, and substance use disorders.
(www.science.org/content/article/covid-19-patients-face-higher-risk-brain-fog-n)

The report, based on millions of people who used the U.S. Department of Veterans Affairs (VA) health system early in the pandemic, is published in The BMJ journal of the British Medical Association.

"Most of us experienced some sort of mental distress during the pandemic, but this shows that people with COVID-19 had a much higher risk of mental health disorders than their contemporaries," says senior author Ziyad Al-Aly, a clinical epidemiologist at Washington University in St. Louis and chief of research at the VA St. Louis Health Care system. "It's a wake-up call."

From very early in the pandemic, it was clear that SARS-CoV-2 can damage the heart and blood vessels while people are acutely ill. Patients developed clots, heart inflammation, arrhythmias, and heart failure.

Now, the first large study to assess cardiovascular outcomes one year after SARS-CoV-2 infection has demonstrated that the virus' impact is often lasting. In an analysis of more than 11 million U.S. veterans' health records, researchers found the risk of 20 different heart and vessel maladies was substantially increased in veterans who had COVID-19 one year earlier, compared with those who didn't. The risk rose with severity of initial disease and extended to every outcome the team examined, including heart attacks, arrhythmias, strokes, cardiac arrest, and more. Even people who never went to the hospital had more cardiovascular disease than those who were never infected.
(www.science.org/content/article/covid-19-takes-serious-toll-heart-y)

The results are "stunning … worse than I expected, for sure," says Eric Topol, a cardiologist at Scripps Research. "All of these are very serious disorders. … If anybody ever thought that COVID was like the flu this should be one of the most powerful data sets to point out it's not." He adds that the new study "may be the most impressive Long Covid paper we have seen to date."

Others agree the results of the study, published in Nature Medicine on 7 February, are powerful. "In the post-COVID era, COVID might become the highest risk factor for cardiovascular outcomes," greater than well-documented risks such as smoking and obesity, says Larisa Tereshchenko, a cardiologist and biostatistician at the Cleveland Clinic, who recently conducted a similar, much smaller analysis. She cautions that the new study will need to be replicated, and that it was retrospective, possibly introducing inaccuracies such as incorporating faulty diagnoses from patient records. "It looked back. We have to do prospective studies to calculate accurate estimates." Nor do researchers know how the virus orchestrates this long-term damage. But they think the cardiovascular risks and the constellation of symptoms collectively known as Long Covid (which include brain fog, fatigue, weakness, and loss of smell) could have common roots.
"This is clearly evidence of long-term heart and vascular damage. Similar things could be happening in the brain and other organs resulting in symptoms characteristic of Long Covid, including brain fog," says Ziyad Al-Aly.

//////

Lalita Panicker is Consulting Editor, Views, Hindustan Times, New Delhi