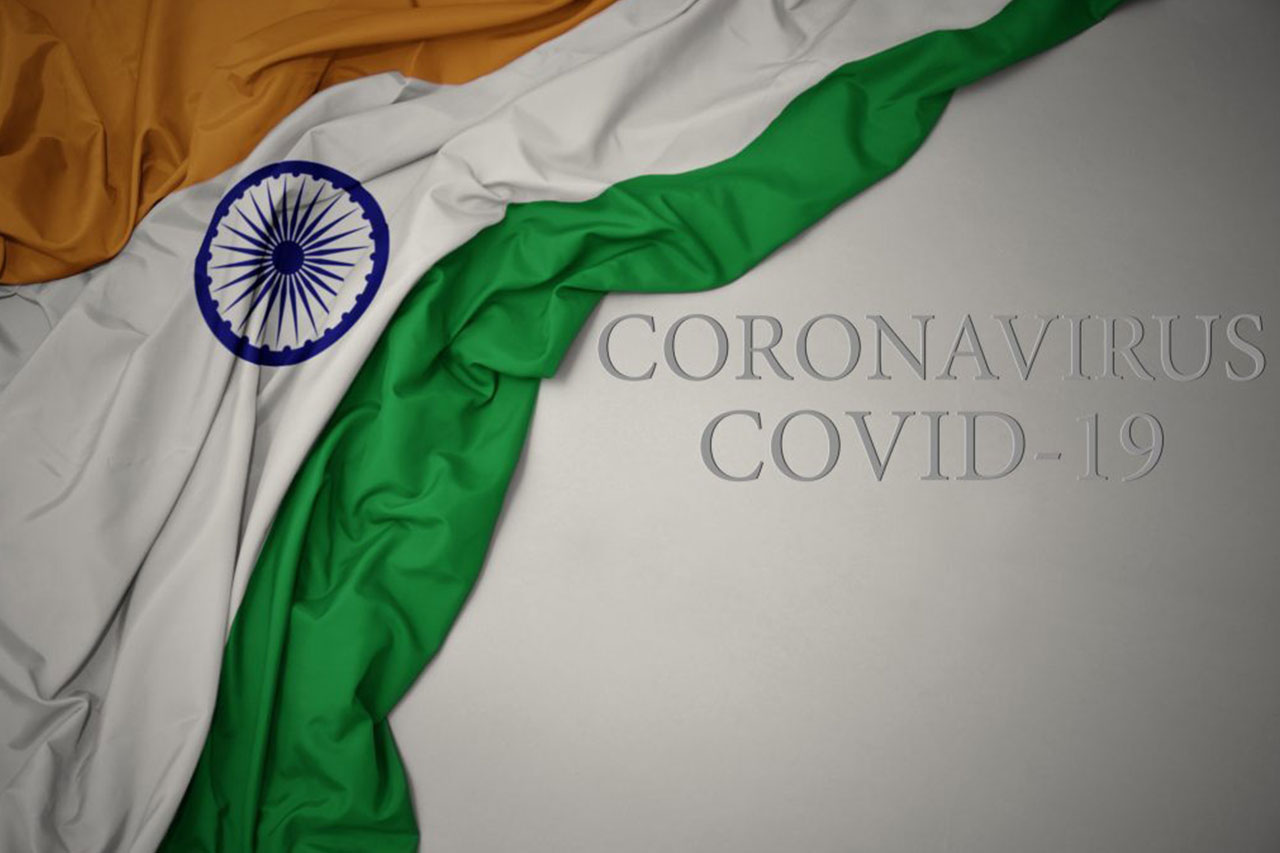 India is stalling an ambitious effort by the World Health Organization to calculate the global death toll from the coronavirus pandemic. Like some other such efforts (less authoritative perhaps) before it, the WHO study has found that vastly more people died than previously believed — a total of about 15 million by the end of 2021, more than double the official total of six million reported by countries individually. (www.nytimes.com/2022/04/16/health/global-covid-deaths-who-india.html)
But the release of the staggering estimate — the result of more than a year of research and analysis by experts around the world and the most comprehensive look at the lethality of the pandemic to date — has been delayed for months because of objections from India, which disputes the calculation of how many of its citizens died and has tried to keep it from becoming public.
More than a third of the additional nine million deaths are estimated to have occurred in India, where the government of Prime Minister Narendra Modi has stood by its own count of about 520,000. The WHO will show the country's toll is at least four million, according to people familiar with the numbers who were not authorized to disclose them, which would give India the highest tally in the world, they said. The Times was unable to learn the estimates for other countries.
////
Global COVID-19 cases surpassed 500 million on Thursday, according to a Reuters tally, as the highly contagious BA.2 sub-variant of Omicron surges in many countries in Europe and Asia. (www.reuters.com/business/healthcare-pharmaceuticals/worldwide-covid-cases-surpass-500-mln-omicron-variant-ba2-surges-2022-04-14/)
The rise of BA.2 has been blamed for recent surges in China as well as record infections in Europe. It has been called the "stealth variant" because it is slightly harder to track than others. read more
South Korea leads the world in the daily average number of new cases, reporting more than 182,000 new infections a day and accounting for one in every four infections globally, according to a Reuters analysis.
New cases are rising in 20 out of more than 240 countries and territories tracked, including Taiwan, Thailand and Bhutan.
Shanghai is fighting China's worst COVID-19 outbreak since the virus first emerged in Wuhan in late 2019, with almost 25,000 new local cases reported, although the city's quarantine policy is criticized for separating children from parents and putting asymptomatic cases among those with symptoms. read more
Some European countries are now seeing a slower uptick in new cases, or even a decline, but the region is still reporting over 1 million cases about every two days, according to the Reuters tally.
In Germany, the seven-day average of new infections has fallen and is now at 59% of its previous peak in late March. New cases are also falling in the United Kingdom and Italy, while they are holding steady in France.
Overall, COVID-19 cases in the United States have dropped sharply after hitting record levels in January, but the resurgence of cases in parts of Asia and Europe has raised concerns that another wave could follow in the United States.
The US national public health agency said on Monday the BA.2 sub-variant of Omicron was estimated to account for nearly three of every four coronavirus variants in the country. read more
The BA.2 variant now makes up about 86% of all sequenced cases globally, according to the WHO. It is known to be more transmissible than the BA.1 and BA.1.1 Omicron sub-variants. Evidence so far, though, suggests BA.2 is no more likely to cause severe disease.
Scientists continue to emphasize vaccines are critical for avoiding the devastation the virus can cause.
Roughly 64.8% of the world population has received at least one dose of a COVID vaccine, although only 14.8% of people in low-income countries have received at least one dose.
While cases have flared in Europe and Asia recently, the US still has the highest total COVID infections since the start of the pandemic with 80.41 million, followed by India with 43.04 million and Brazil with 30.14 million.
Since 2020, about 37% of the world's COVID cases have been in Europe, 21% in Asia and 17% in North America.
About 6.5 million people have lost their lives to COVID since the pandemic began. The US has reported the highest number of deaths, followed by Russia, Brazil and India.
Russia overtook Brazil to have the world's second-highest death toll from COVID-19, data from Russia's state statistics service and Reuters calculations showed on Thursday.
////
The U.S Food & Drug Administration has given its authorisation for the first Covid-19 breath test. The device, known as the InspectIR Covid-19 Breathalyzer, was granted emergency use authorization Friday and can give results in less than three minutes. It is about the size of a piece of carry-on luggage and can be used in medical offices and mobile testing sites, the FDA said. The system works by separating and identifying chemical mixtures to detect five compounds associated with the virus. A study of the InspectIR Breathalyzer found it accurately identified more than 91% of positive samples and nearly 100% of negative samples.
////
www.npr.org/sections/goatsandsoda/2022/04/14/1092812456/two-new-omicron-variants-are-spreading-in-n-y-and-elsewhere-heres-what-we-know?
On Wednesday, health officials in New York said that two new omicron variants are spreading rapidly in the state. The variants appear to be causing a small surge in cases in central New York state, the department of health said.
Known as BA.2.12 and BA.2.12.1, the variants are closely related to the BA.2 variant – a version of omicron that has caused surges across Europe and is now dominant across the US.
Together the two new variants now comprise 90% of cases in central New York.
But one of them, BA.2.12.1, contains a mutation that appears to give the variant an advantage, computational biologist Cornelius Roemer wrote on Twitter. The mutation resides on the part of the virus that binds to human cells. And in previous variants, this mutation has helped the virus infect cells, studies have found. The BA.2.12. variant appears to have a growth advantage of about 30% to 90% per week over BA.2, Roemer estimates.
But it's early days for this virus. Scientists have detected this variant in six countries, including Canada, the United Kingdom, Australia, Israel and Luxembourg, but the vast majority of cases are in the US Those are localised primarily to central New York.
////
Scientists in more than 20 countries, on every continent save Antarctica, have started to gather data for the largest ever vaccine safety project. (www.science.org/content/article/pandemic-propels-global-effort-study-rare-vaccine-side-effects)
Members of the effort, called the Global Vaccine Data Network (GVDN), fruitlessly sought funding after conceiving the project more than 10 years ago. But the mass vaccinations during the COVID-19 pandemic breathed new life into the project. With the ability to draw on data from more than 250 million people, the network will investigate rare complications linked to COVID-19 vaccines in hopes of improving prediction, treatment, and potentially prevention of these side effects.
Doing this research comes with steep scientific hurdles, among them the rarity of serious problems. The largest vaccine studies have included about 1 million people, and even that can be too small to nail down side effects. "If you had something that happened normally to one in 100,000 people, and you wanted to see if the vaccine doubled the risk, you'd need a study with about 4 million people," says Helen Petousis-Harris, a vaccinologist at the University of Auckland who jointly heads GVDN with Steven Black, a paediatric infectious disease specialist formerly at Cincinnati Children's Hospital.
/////
A single dose of vaccine against human papillomavirus (HPV) protects children and teens against later incidence of cervical cancer as well as two doses do, a WHO panel said this week—a finding that could allow health workers to stretch vaccine supplies and boost the number of people inoculated. (www.science.org/content/article/news-glance-second-boosters-climate-protests-and-elusive-woodpecker?)
In 2019, only 15% of girls worldwide had received two doses. Boys also receive the vaccine because HPV is linked to other kinds of cancers, but girls should receive priority, WHO's Strategic Advisory Group of Experts on Immunization said. Sexually transmitted HPV causes more than 95% of cervical cancer, the fourth most common type of cancer in women globally; 90% of these women live in low- and middle-income countries.
////
Lalita Panicker is Consulting Editor, Views, Hindustan Times, New Delhi