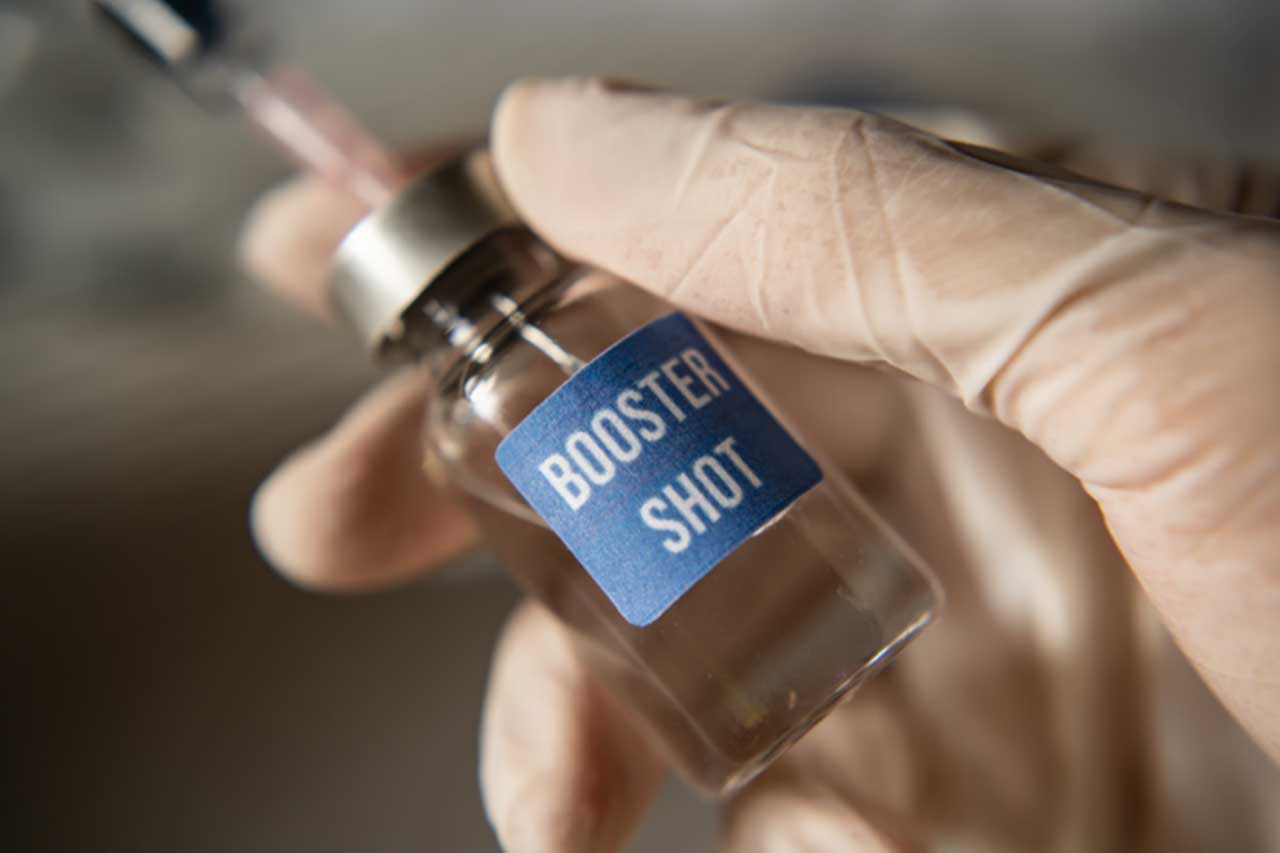 A citywide COVID-19 lockdown in China's financial capital of Shanghai has disrupted food supplies badly, causing a wave of anxiety as residents ration dwindling stores of vegetables and staples. COVID-test requirements for truckers entering Shanghai have caused delays in the delivery of foods and other commodities. Within the city, many food delivery workers have been confined to their homes or choose not to work for fear of catching the virus, leaving fewer people to distribute food once it makes it into the city. Local authorities have banned private deliveries because they fear infected drivers might spread the virus in her residential compound.
https://www.wsj.com/articles/shanghai-in-lockdown-struggles-to-feed-itself-11649353336
Shanghai is transforming conference centres and conscripting neighbouring provinces to create isolation facilities for hundreds of thousands of people, a sign of its commitment to a zero-tolerance approach to COVID-19 amid China's worst outbreak to date. The Chinese financial hub is adding tens of thousands of beds to what are already some of the world's biggest isolation sites as it sticks to a policy of quarantining all those positive for the virus, regardless of severity, plus everyone they interacted with while infected. Nearly 150,000 people have been identified as close contacts and put into isolation. More than 100,000 others are considered secondary contacts and are being monitored, according to the government. It's a strategy that grew out of the original outbreak in Wuhan, which China successfully quelled, but is proving more challenging to maintain in the face of ongoing outbreaks and more transmissible variants.
https://www.bloomberg.com/news/articles/2022-04-07/shanghai-racing-to-build-hundreds-of-thousands-of-isolation-beds
///
India's first case of Coronavirus variant XE was reported in Mumbai last week. One case of the Kappa variant has also been detected. The patients with the new variants of the virus don't have any severe symptoms so far (www.reuters.com/business/healthcare-pharmaceuticals/india-reports-first-case-Covid-variant-xe-report-2022-04-06/)
The new mutant may be more transmissible than any strain of Covid-19, the World Health Organization (WHO) had said earlier this month. The Indian government, however, disagreed, saying the present evidence does not suggest that it is XE variant.
The Mumbai patient is a 50-year-old costume designer who returned from South Africa in February. She tested positive for COVID on March 2.
The new strain was detected in the United Kingdom at the start of the new year. Britain's health agency said on April 3 that XE was first detected on January 19 and 637 cases of the new variant have been reported in the country so far.
XE is a "recombinant" which is a mutation of the BA1 and BA.2 Omicron strains. Recombinant mutations emerge when a patient is infected by multiple variants of COVID. The variants mix up their genetic material during replication and form a new mutation, UK experts said in a paper published in British Medical Journal.
The WHO had said that the new mutation XE appears to be 10 per cent more transmissible than the BA.2 sub-variant of Omicron.
////
The WHO last week suspended shipments through UN channels of a COVID-19 vaccine made in India after an inspection revealed manufacturing deficiencies. (www.science.org/content/article/news-glance-sobering-climate-alert-research-beagles-and-fast-radio-bursts)
WHO said Bharat Biotech, maker of the Covaxin vaccine, which uses an inactivated virus, promised to stop exporting it to any customer until the firm addresses the problems. But the company said it will continue to sell doses from the plant for use in India. The country is the largest consumer of Covaxin, with 308 million doses administered so far. India's drug regulatory body, the Central Drugs Standard Control Organization, has not taken regulatory action or commented on WHO's move. WHO's action is significant because it authorized Covaxin's use in November 2021, and several low-income countries have also authorized it; the vaccine is easier for them to distribute than messenger RNA vaccines because it does not need to be stored at low temperatures.
**
An online advertisement created by political scientists and economists that featured former President Donald Trump recommending COVID-19 shots led to increased uptake of the vaccines in US counties that had low vaccination rates, an analysis has concluded. COVID-19 vaccine hesitancy is higher in US regions that voted heavily for Trump in the 2020 election, so the research team targeted them by creating a 30-second YouTube ad that featured a Fox News TV interview in which Trump recommends the vaccine. The team spent nearly $100,000 on Google Ads to place it online in 1,083 US counties in which fewer than 50% of adults were vaccinated; an additional 1,085 similar counties that did not receive the ads served as a control group. Compared with control counties, the study found an increase of 104,036 people receiving first vaccinations in areas that observed the ad, a statistically significant difference. The intervention's cost was just under $1 per vaccinated person. In contrast, US locales that used lottery tickets as a reward spent $60 to $80 per vaccination, according to the preprint study posted at the National Bureau of Economic Research.
////
www.science.org/content/article/new-crop-COVID-19-mrna-vaccines-could-be-easier-store-cheaper-use
The two COVID-19 vaccines based on messenger RNA (mRNA) have been the breakout stars of the pandemic. Both trigger impressive immune responses with minimal side effects, and both did exceptionally well in efficacy trials. But the vaccines, produced by the Pfizer-BioNTech partnership and Moderna, have also split the world. Because of their high prices and their need to be stored at extremely low temperatures, few people in lower and middle-income countries have had access to them.
That might soon change. More than a dozen new mRNA vaccines from 10 countries are now advancing in clinical studies, including one from China that's already in a phase 3 trial. Some are easier to store, and many would be cheaper. Showing they work won't be easy: The number of people who don't already have some immunity to COVID-19 because of vaccination or infection is dwindling. But if one or more of the candidates gets the green light, the mRNA revolution could reach many more people.
///
https://view.e.economist.com/?qs=d5c7801119a97100e0c224d518039be5f31048b5b3b370015eb4c3014317c6d084b8a9b90b063a6ceaf14e2a3bb471a5e534212c59f7752710f41e0b7cf94b8fddaf2b3bd815e2144f8a341fc33e2959
In 2020, around 240m people contracted malaria. More than 627,000 of them died, the vast majority of them children in Africa.
Malaria has been afflicting people since ancient times: Cleopatra was known to sleep under a bed net to keep herself out of reach of night-time mosquitoes. Chinese texts going back to the fourth century talk about treating fever with artemisia, a plant that nowadays is the basis of artemisinin, one of the most important drugs in the fight against malaria.
Throughout the middle of the 20th century, people found success in eradicating malaria in specific countries and regions—wherever they could afford campaigns to get into homes and spread insecticides such as DDT. In the first decade of the 21st century, thanks to cheap, effective interventions such as bed nets, antimalarial drugs and insecticides, the dreaded disease seemed to be in something of a decline. "This kickstart of our eradication efforts really worked," says Jennifer Gardy, deputy director for surveillance, data and epidemiology in the malaria team at the Bill and Melinda Gates Foundation. "We estimate that we've saved something like almost 11m lives, preventing close to 2bn malaria cases since the year 2000."
Fortunately, hope is on the horizon, in the form of two new scientific tools. The first of these is vaccines: last year the world's first vaccine for malaria was approved. Known as RTS,S and made by GlaxoSmithKline, it came after work on malaria vaccines had faltered for decades. The vaccine is by no means perfect, only reducing the number of severe malaria cases by 30 per cent, but it is a start. The better news is that there are already better vaccines in the works.
One of those new vaccines is being designed at the University of Oxford, by the same team that developed the AstraZeneca vaccine for COVID. In phase 2 clinical trials, the Oxford malaria vaccine was around 77 per cent effective. And further down the line, BioNTech, a German pharmaceutical company and co-creator of another COVID vaccine, is planning to develop a malaria vaccine based on its highly successful mRNA platform.
The second tool is genetic modification. Vaccines will help prevent illness but one thing they cannot do is tackle the mosquitoes that are transmitting parasites in the first place. Scientists at Imperial College London have taken up that part of the challenge. In their labs they have been genetically modifying mosquitoes in two ways: in one experiment they make female insects sterile; in another trial they push females to produce more male offspring when they reproduce. (Male mosquitoes do not spread malaria.)
The idea is that, over the course of several generations, the vast majority of the mosquitoes in a population will be either sterile females or male. Their number should thus quickly collapse and those that remain will not be able to spread the disease. So far these ideas have only been trialled in laboratories, but field trials could be on their way in just a few years.
////
Lalita Panicker is Consulting Editor, Views, Hindustan Times, New Delhi