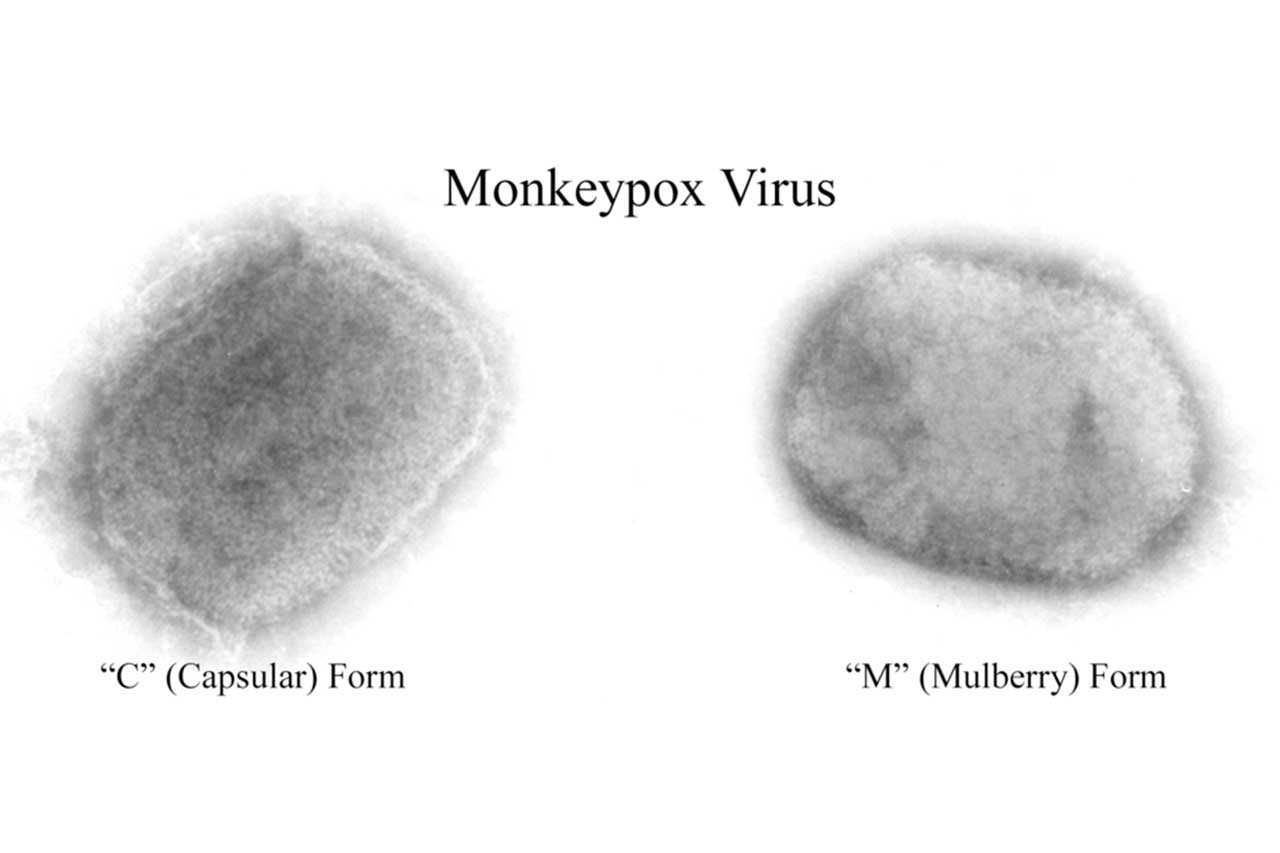 The global tally of monkeypox cases has surpassed 200 and continues to increase daily, reaching across 21 countries, according to the latest report from the European Centre for Disease Prevention and Control.
On Wednesday, the agency reported 219 confirmed cases worldwide, including 9 in the United States (US) and 71 in the United Kingdom(UK). Later that day, the UK reported 7 more cases, bringing the global total to 226. (www.medscape.com/viewarticle/974681?)
Nigeria has confirmed 21 cases of monkeypox since the start of the year with one death reported, the Nigeria Centre for Disease Control (NCDC) said late on Sunday. No deaths have been reported so far.
www.theguardian.com/world/2022/may/28/monkeypox-outbreak-could-be-just-the-peak-of-the-iceberg-who-warns
Endemic in a number of West and Central African nations, monkeypox cases have suddenly been detected around the world, including the US, Australia, the United Arab Emirates.
The Spanish health ministry said on Friday that 98 cases had been confirmed there so far, while the UK currently counts 90 verified infections.
Portugal has meanwhile registered 74 confirmed cases, health authorities said on Friday, adding that all the occurrences are in men, mainly aged below 40.
Argentina confirmed the first two cases of monkeypox in Latin America on Friday.
Canada has confirmed 11 more cases in Quebec this week, bringing its total to 16.
Monkeypox is related to smallpox, a deadly disease that was eradicated in 1980. But monkeypox is much less severe, with a fatality ratio of 3-6%. Most people recover within three to four weeks.
The initial symptoms include a high fever, swollen lymph nodes and a chickenpox-like rash.
There is not much in the way of treatment, but some antivirals developed against smallpox exist, including one that was recently approved by the European Medicines Agency against smallpox..
Vaccines developed for smallpox have also been found to be about 85% effective in preventing monkeypox.
However, since smallpox has not posed a threat in more than four decades, most people under the age of 45 have not received the vaccine, and supplies of the jabs are today very limited.
Most of the cases in Europe have been detected in young men, particularly those who identify as gay, bisexual or men who have sex with men, the European CDC said.
In many of these cases, patients have sought medical care for a rash on or around the genital area, which has suggested that transmission of the virus is happening during close physical contact during sex. Monkeypox isn't a sexually transmitted infection — meaning that the virus doesn't transmit through seminal or vaginal fluids — but viral droplets can spread during close contact.
Before May, the cases outside of endemic countries were isolated and occurred among people who had recently travelled.
"This is the first time that chains of transmission are reported in Europe without known epidemiological links to West or Central Africa, where this disease is endemic," the European CDC wrote.
Public health officials across the world are bracing for more positive cases as more suspected samples arrive at testing labs for genetic sequencing.
Jynneos, a smallpox vaccine, is about 85% effective against monkeypox, according to US CDC data. The manufacturer, Bavarian Nordic, announced Wednesday that it signed the first supply contract with an unidentified country for the vaccine. The company also said it is "currently in dialogue" with several countries that want to buy the vaccine.
In the US, public health officials are in the process of releasing the two-dose vaccine from the Strategic National Stockpile to protect some high-risk Americans who have been in contact with current monkeypox patients.
Canada, Spain, and the UK are also offering the vaccine to close contacts.
For a world weary of fighting the coronavirus, the monkeypox outbreak poses a key question: Am I at risk?
The answer is reassuring. Most children and adults with healthy immune systems are likely to dodge severe illness, experts said in interviews. www.nytimes.com/2022/05/26/health/monkeypox-vaccine-immunity.html?
But there are two high-risk groups. One comprises infants younger than six months. But they are not yet affected by the current outbreak. And many older adults, the group most likely to succumb to the monkeypox virus, are at least somewhat protected by decades-old smallpox vaccinations, studies suggest.
Vaccinated older adults may become infected but are likely to escape with only mild symptoms.
In the US, routine immunization for smallpox ceased in 1972. The military continued its vaccination program until 1991 as a precaution against a bioterrorism attack.
Questions about the smallpox vaccine's durability rose after an anthrax attack in 2001, said Dr Anthony S. Fauci, the Biden administration's top adviser on infectious diseases. It was reasonable to assume that most vaccinated people were still protected, he said, "but durability of protection varies from person to person."
////
The US National Institute of Allergy and Infectious Diseases (NIAID) last week awarded $577 million to establish nine U.S. antiviral drug discovery centres. The centres, all led by academic institutions, will focus on creating antivirals targeting SARS-CoV-2 and other viruses with pandemic potential. Targets could include: Filoviruses such as Ebola and Marburg; flaviviruses, which cause yellow fever and Zika; and mosquito-borne togaviruses. The new effort aims to identify novel molecular targets essential to viruses' ability to attack the body and then find small-molecule oral medications that directly block these targets, NIAID's director, Anthony Fauci, said in an 18 May press release.
www.science.org/content/article/news-glance-judge-suspends-dog-facility-australia-pledges-climate-action-and-nih-sets?
////
China's capital Beijing began loosening mobility curbs in several districts from Sunday after authorities said its outbreak was under control, while total case numbers in the financial hub of Shanghai continued to decline. Most public transportation services including buses, subways and taxis will resume in three districts including Chaoyang, according to Xu Hejian, a spokesman for the Beijing city government. Shopping centres outside of controlled areas in the city will also be allowed to reopen with capacity limits on the number of people. Chaoyang is home to Beijing's central business district, most foreign embassies and expatriates.
https://www.bloomberg.com/news/articles/2022-05-28/shanghai-reports-covid-case-in-community-total-infections-fall
Meanwhile, Shanghai inched further towards a gradual reopening from two months of grinding COVID-19 lockdown, while officials in Beijing prepared to ease curbs in parts of the capital,
https://www.reuters.com/business/healthcare-pharmaceuticals/shanghai-reports-131-new-asymptomatic-covid-cases-39-symptomatic-cases-may-27-2022-05-28/
/////
The pandemic situation in North Korea is being controlled and is improving, state media Korean Central News Agency reported Sunday, citing a meeting overseen by leader Kim Jong Un. Officials reported the latest number of daily "fever" cases rose by 980. More than 89,500 cases were recorded for the 24 hours ending May 28 at 6 pm KCNA said. The country has reported a total of 3.44 million infections since the end of April, with 94% of them having recovered, according to the report.
https://www.bloomberg.com/news/articles/2022-05-29/north-korea-says-pandemic-situation-being-controlled-improving
////
And revealing the after-effects of the developed world's nationalistic vaccine feeding frenzy that began in 2021, Switzerland will destroy more than 620,000 expired doses of Moderna's COVID-19 vaccine, health officials said on Friday, as demand for the shots drops dramatically. "It was consciously accepted that under certain circumstances too much vaccine was procured for Switzerland's needs," a spokesperson for the Federal Office of Public Heath said, confirming a report by broadcaster RTS. "The aim is to protect the population in Switzerland at all times with sufficient quantities of the most effective vaccines available."
The superfluous vaccines could have been used by vaccine starved countries in Africa, South America and Asia but that of course was not to be.
https://www.reuters.com/world/europe/swiss-destroy-more-than-620000-expired-moderna-covid-doses-2022-05-27/
/////
Most of the world is now living alongside Covid-19, with the omicron variant penetrating parts of the globe that avoided the worst of the early pandemic, triggering record waves in places like New Zealand and Taiwan. In Europe and North America, while life has largely normalized, there's still a constant stream of Covid fatalities—especially in the US and UK. The ability to open up with low levels of death is why Norway retains the No. 1 position in Bloomberg's Covid Resilience Ranking for a third month. A 91% vaccination rate in adults has helped the Nordic country keep its fatality rate low, despite a consistently circulating virus. Ireland comes in second in May, while Denmark overtakes the United Arab Emirates for third as it emerges from an omicron-fuelled wave.
https://www.bloomberg.com/graphics/covid-resilience-ranking/
///
Countries have agreed to an initial US-led push to reform of the rules around disease outbreaks, known as the International Health Regulations, after early opposition from Africa and others was overcome this week, sources told Reuters on Friday. The amendments, once confirmed by the World Health Organization (WHO) assembly, are one of a handful of concrete outcomes from a meeting seen as a once-in-a-generation chance for the U.N. health agency to strengthen its role following some 15 million deaths during the COVID-19 pandemic. The reform sought by Washington and backed by others like Japan and the European Union is a first step in a broader reform of the IHR, which set out countries' legal obligations around disease outbreaks, expected to take up to two years.
https://www.reuters.com/business/healthcare-pharmaceuticals/first-steps-reforming-global-health-emergency-rules-agreed-who-meeting-sources-2022-05-27/
///
Lalita Panicker is Consulting Editor, Views and Editor, Insight, Hindustan Times, New Delhi