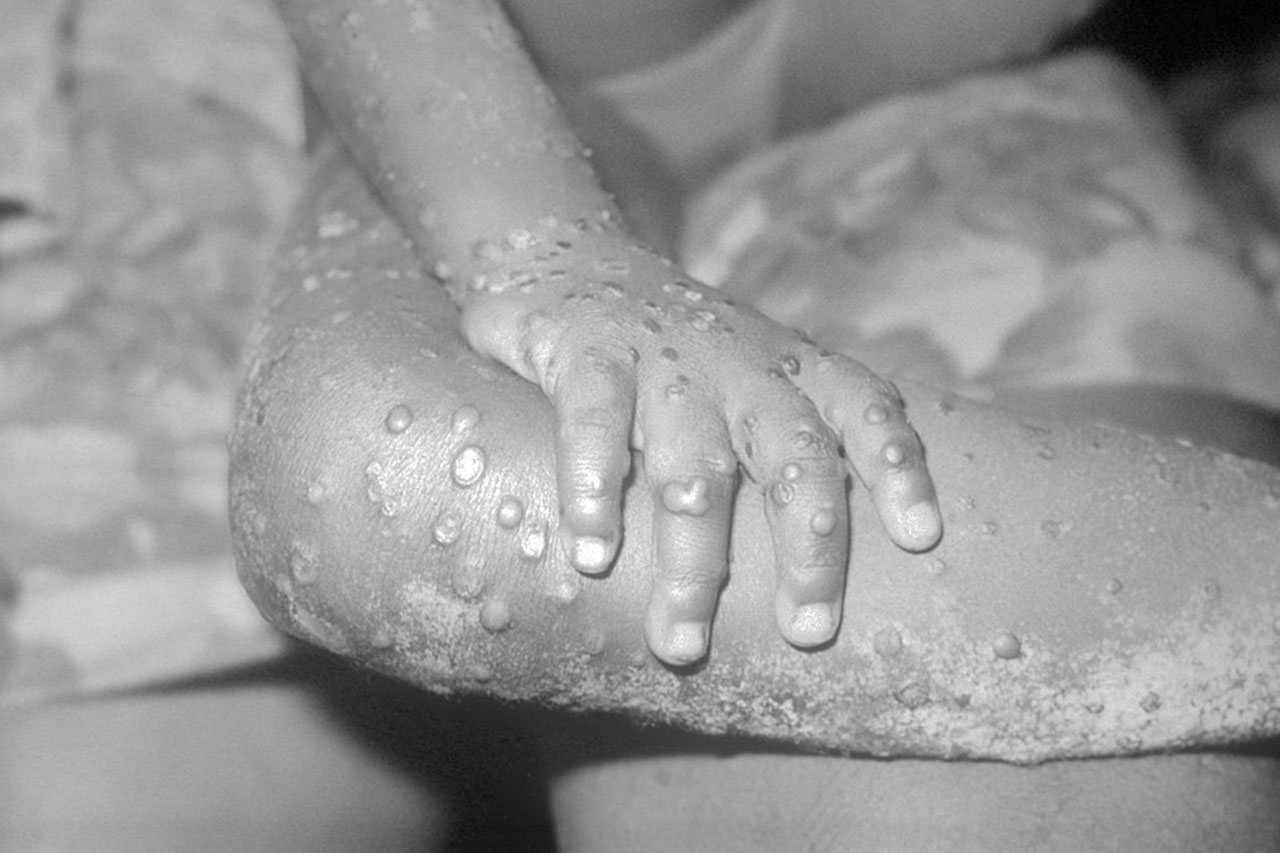 Public health officials announced more monkeypox cases in the United Kingdom (UK) on Monday, as efforts ramp up to contain the first multinational outbreak of the virus that has led to cases in at least 14 countries according to a report in www.theguardian.com/world/2022/may/22/monkeypox-uk-health-security-agency-to-announce-more-cases?
The unusual outbreak of the rare disease has sparked a wave of contact tracing and testing, with the closest contacts of confirmed cases – such as partners and people in the same household – offered a vaccine and told to isolate at home for up to 21 days.
A much milder cousin of smallpox that sporadically causes small outbreaks in Africa, monkeypox is thought to spread slowly and is unlikely to be a pandemic in the making, according to a report in www.science.org/content/article/monkeypox-outbreak-questions-intensify-cases-soar?
But scientists seem concerned about the spread among men who have sex with men (MSM), who make up a disproportionate number of the cases so far. The outbreak is a strange and unsettling return to the spotlight for poxviruses, a largely forgotten threat since the World Health Organization (WHO) declared smallpox eradicated in 1980.
Several outbreaks of monkey pox in Africa have been contained during the COVID pandemic while the world's attention was elsewhere, and outbreaks in Europe and the United States (US) are a concern, Africa's top public health agency have said. A handful of cases of the virus, which causes fever and a distinctive bumpy rash, have been reported in Britain, Portugal, Spain and the US. The disease, which spreads through close contact was first found in monkeys, mostly occurs in west and central Africa and only rarely spreads elsewhere. The Africa Centers for Disease Control and Prevention said that since 2020 outbreaks had been seen and contained in the Democratic Republic of Congo, Nigeria, Cameroon and Central African Republic.
https://www.reuters.com/world/africa/africa-has-contained-monkey-pox-outbreaks-during-covid-pandemic-africa-cdc-2022-05-19/
The current outbreak surfaced on 7 May in the UK, which so far has confirmed 20 cases. In the past few days, more than 100 suspected cases were reported in Spain, Portugal, the United States, Canada, Sweden, Italy, Belgium, France, Germany, the Netherlands, Australia, and Israel. David Heymann, an epidemiologist at the London School of Hygiene & Tropical Medicine who helped eradicate smallpox and first worked on a large monkeypox outbreak in Africa 25 years ago, expects "many more cases" to come to light in the days and weeks ahead.
Monkeypox virus typically spreads by close contact and respiratory droplets, but sexual transmission appears to be contributing to this outbreak. "This is not typical at all," says epidemiologist Rosamund Lewis, WHO's lead for poxvirus diseases. "We should definitely be concerned about this new situation, which has literally just come about in the last 5 days."
"Monkeypox" is a misnomer; the virus was discovered in 1958 in a colony of research monkeys, but its natural hosts are most likely rodents and other small mammals. The virus first surfaced in humans in 1970 in what is now the Democratic Republic of the Congo, causing fever, headaches, and lymph node swelling followed by an eruption of pus-filled blisters resembling smallpox lesions. Outbreaks occur occasionally in sub-Saharan Africa after someone comes into contact with an infected wild animal, and infected travellers sometimes carry the disease to other countries. In 2003, the US had 47 cases that were linked to pet prairie dogs infected by other species imported from Ghana.
Most people recover within a few weeks. The Congo Basin strain kills up to 10% of those infected, but the recent outbreak appears to only involve the West African strain, which in past outbreaks had a fatality rate of about 1%.
The first reported case in the current outbreak is a traveller who on 4 May returned to the UK from Nigeria, a monkeypox hotspot. Clinicians confirmed the patient had monkeypox 3 days later. But that person had no connection to any of the other cases detected to date, according to the UK Health Security Agency, suggesting there may have been multiple introductions from Africa.
A team led by João Paulo Gomes at Portugal's National Institute of Health has posted the first full genome of the virus, which most closely resembles viruses that travellers exported from Nigeria in 2018 and 2019 to Singapore, Israel, and the US. The Portuguese researchers sequenced the virus from a sample collected on 4 May, which means the infected person likely had no connection to the index patient in the UK.
Monkeypox's cousin, smallpox, was a major scourge for centuries that killed up to 30% of those infected. A massive global campaign in the 1960s and '70s brought transmission to a halt; today, the virus is the only human pathogen to have been eradicated, although samples still exist at laboratories in Russia and the US. As cases plummeted in the early '70s, countries began to stop using the smallpox vaccine because its risks outweighed potential benefits. WHO's vaccination campaign ended in 1977, the last year a natural case of smallpox occurred.
Smallpox infections and the smallpox vaccine both protect against monkeypox, so an increasing number of people have become vulnerable to monkeypox over the past 50 years. Some researchers have worried that monkeypox might evolve to fill the "ecological niche" left behind by smallpox. Indeed, reported cases have steadily increased in Africa over the years—and the new outbreak is the first one to take place on several continents simultaneously.
Two vaccines that protect against smallpox and monkeypox are available in Europe and North America. One, manufactured by Emergent BioSolutions, is similar to the vaccine used during the eradication campaign and can still cause severe disease and even death in people who have compromised immune systems. The other, from Bavarian Nordic, uses a non-replicating form of the vaccinia virus, specifically designed to cause fewer side effects. It is the only vaccine explicitly approved for monkeypox.
The vaccines, which prevent disease even if used up to 4 days after a person is exposed to the virus, could also be used to protect contacts of suspected or confirmed monkeypox cases. So far, no countries have announced plans to do so. Both vaccines are in short supply and typically only available through national stockpiles.
Drugs also exist to treat severe cases of monkeypox. One, tecovirimat, in 2018 became the first drug approved by the U.S. Food and Drug Administration (FDA) to treat smallpox after it proved safe in human trials and effective in animals given closely related viruses. Based on similar data, FDA approved a second drug for smallpox, brincidofovir, last year.
///
Experts have questioned North Korea's claim that it is achieving "good results" in its battle against a COVID-19 outbreak, as the number of people with symptoms of the virus surpassed 2 million. (www.theguardian.com/world/2022/may/20/north-koreas-covid-caseload-passes-2-million-amid-global-concern?)
The regime reported 263,370 new fever cases on Friday and two deaths, taking the total caseload to 2.24 million, including 65 deaths, according to state news agency KCNA.
It did not report how many of those cases had tested positive for Covid but said the country was seeing "good results" in its battle against the virus.
The rising caseload and a lack of medical resources and vaccines has led the UN human rights agency to warn of "devastating" consequences for North Korea's 25 million people, and WHO officials worry an unchecked spread could give rise to deadlier new variants.
Some North Korea watchers believe the regime was forced to acknowledge the COVID-19 outbreak last week because attempting to conceal the virus's spread would have been futile and could have fuelled public discontent with the country's leader, Kim Jong-un.
Instead, they believe North Korean authorities are underreporting deaths to prove that their response has been effective.
While North Korea is partly using the outbreak as a propaganda tool to cast Kim's leadership in a favourable light, it has "a Plan B" and "a Plan C" to seek Chinese and other foreign aid if the pandemic gets out of hand.
Kee Park, a global health specialist at Harvard medical school who has worked on health care projects in North Korea, said earlier the number of new cases should start to slow as a result of strengthened preventive measures such as travel restrictions and keeping workers separated in groups according to their jobs.
But, Park said, North Korea will struggle to provide treatment for the already large number of people with COVID-19, adding that deaths could reach the tens of thousands.
South Korea and the US have both offered to help North Korea fight the virus, including sending aid, but have not received a response, Seoul's deputy national security adviser said this week.
/////
In China strict controls remain widespread, as the authorities strive to halt the spread of the Omicron variant. All eyes are on the capital, Beijing, which unlike Shanghai has so far avoided large outbreaks and harsh lockdowns. But tensions are rising: the Communist Party wants to avoid an outbreak ahead of its congress later this year, but public anger over a hard lockdown could be disruptive too. Beijing's dilemma is an example of how China's covid policies are driven by politics, not pragmatism.
////
Lalita Panicker is Consulting Editor, Views and Editor, Insight, Hindustan Times, New Delhi