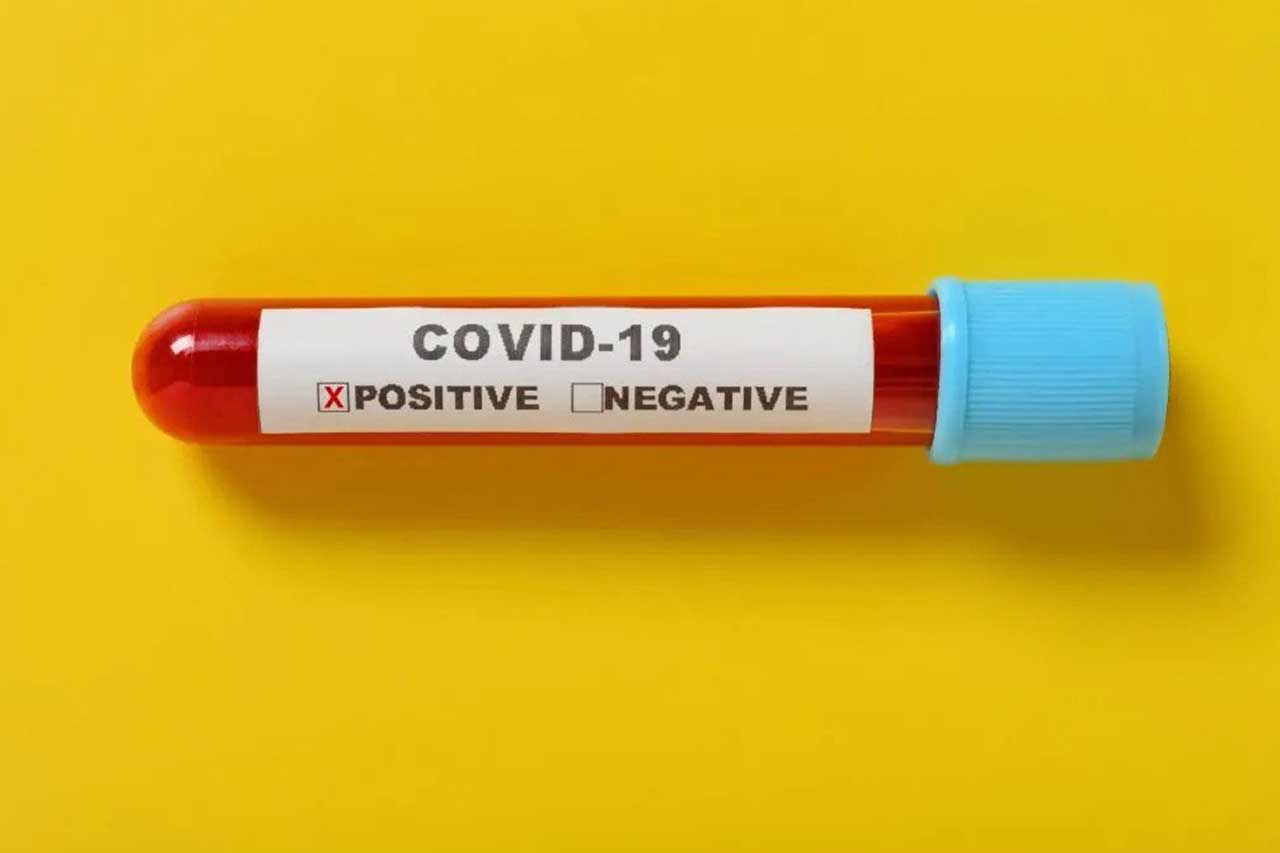 Even as most of the world rises to a slowly receding COVID wave, North Korea on Sunday reported 15 additional deaths from "fever" after the country recently announced its first-ever cases of COVID-19 and ordered nationwide lockdowns, television channel NDTV citing AFP reports said. www.ndtv.com/world-news/north-korea-coronavirus-north-korea-covid-north-korea-coronavirus-cases-north-koreas-explosive-covid-outbreak-820-620-cases-in-3-days-2977028
State media KCNA said a total of 42 people had died, with 820,620 cases and at least 324,550 under medical treatment.
Leader Kim Jong Un has said the outbreak has caused "great upheaval" in North Korea.
KCNA reported that "all provinces, cities and counties of the country have been totally locked down and working units, production units and residential units closed from each other."
Despite activating its "maximum emergency quarantine system" to slow the spread of disease through its unvaccinated population, the nation of 25 million is now reporting large numbers of new cases daily.
North Korea confirmed 12 May that the highly contagious Omicron variant had been detected in the capital Pyongyang, with Kim ordering nationwide lockdowns.
It was the government's first official admission of COVID cases and marked the failure of a two-year coronavirus blockade maintained since the start of the pandemic.
North Korea has a crumbling health system — one of the worst in the world – and, alarmingly, no COVID vaccines, antiviral treatment drugs or mass testing capacity.
It has previously turned down offers of COVID vaccines from China and the World Health Organization (WHO)'s Covax scheme, but both Beijing and Seoul have issued fresh offers of aid and vaccines.
////
President Joe Biden on Thursday commemorated the COVID-19 deaths of 1 million people in the United States, marking what he called "a tragic milestone" and urging Americans to "remain vigilant" during the ongoing pandemic. In a statement, Biden acknowledged the impact of the deaths on families left behind and urged the country not to "grow numb to such sorrow." The United States on Wednesday reached more than 1 million COVID-19 deaths, according to a Reuters tally, crossing a once-unthinkable milestone about two years after the first cases upended everyday life.
https://www.reuters.com/world/us/biden-marks-1-million-americans-dead-covid-2022-05-12/
////
The US government says it'll put licenses for 11 medical technologies developed at the National Institutes of Health (NIH) into a "patent pool", something that promises to make it easier for low- and middle-income countries to gain access to vaccines, drugs, and diagnostics for COVID-19. President Joe Biden made the announcement Thursday at the Global COVID-19 Summit. (www.whitehouse.gov/briefing-room/speeches-remarks/2022/05/12/remarks-by-president-biden-at-the-global-covid-19-summit/)
The Biden government cut a deal to provide the US federally funded inventions with the COVID-19 Technology Access Pool, organised by the WHO. WHO then turns over the licences to a non-profit, the Medicines Patent Pool (MPP), which negotiates with manufacturers interested in using the technologies to make products that can be sold worldwide.
Created in 2010, MPP today has patent agreements for several anti-HIV drugs and recently added two treatments for COVID-19, Pfizer's Paxlovid and Merck's Molnupiravir. The new agreement also covers inventions used by companies that make existing COVID-19 vaccines, such as a modification that stabilizes spike, the surface protein of SARS-CoV-2. Companies could also use the technologies to make entirely new products. Research tools for drugmakers and diagnostic assays are also part of the agreement.
MPP forges deals with drugmakers that allow companies in the least developed countries to pay the lowest royalty fees—and some pay nothing at all. In many cases, however, the licenses in the NIH portfolio only remove one hurdle to making a vaccine or another product, which often require licensing agreements with several different patent holders.
www.science.org/content/article/pretty-big-deal-u-s-makes-covid-19-technologies-available-use-developing-countries?
////
Shanghai officials outlined plans for a phased reopening of shopping malls, supermarkets and other businesses, even as many residents in China's financial hub remained confined to their locked-down homes. Chen Tong, Shanghai's deputy mayor, said Sunday that the city would begin allowing businesses to open on a limited basis starting Monday as daily COVID-19 infection cases continue to decline nearly two months into a hard lockdown of the city of 25 million people. Mr Chen characterized the city's approach to the pandemic as entering a new transition phase, "from emergency response to normalized prevention and control." On Sunday, Shanghai health authorities reported roughly 1,200 new COVID cases for the previous day, from a high of more than 20,000 last month. Daily infection counts have been below 5,000 for nearly two weeks.
https://www.wsj.com/articles/shanghai-lays-out-covid-19-reopening-plan-as-china-cancels-2023-soccer-tournament-11652619639?mod=hp_listb_pos1
Meanwhile, China says it would "strictly limit" travel abroad by Chinese citizens as the country doubles down on its "zero-covid" policies aimed at stamping out the virus. The National Immigration Authority also warned about visitors bringing COVID-19 into China.
China's struggle to end its latest outbreak of more than 500,000 cases of covid-19 is casting fresh doubts on the future of its zero-covid policy. In a paper published this week in Nature Medicine, Chinese scientists and their foreign colleagues model the alternatives. Dropping all lockdown restrictions would quickly lead to 1.6m deaths, and at the peak of the wave China would need 16 times more intensive-care beds than it currently has.
More realistic is a combination of vaccines and treatments. That, according to the scientists, could be sufficient to prevent the crush at hospitals. Treating all symptomatic cases with the most effective antiviral drugs would make the biggest difference. But huge amounts of the drugs must be procured. Vaccinating over-60s would also make a significant, though smaller, difference. Closing schools and workplaces, and other curbs on group activity, are much less effective—they only delay the problem in the same way that the zero-COVID policy does.
///

The new strains didn't have much of an impact initially, but over the past few weeks case numbers in South Africa jumped from roughly 1000 per day on 17 April to nearly 10,000 on 7 May. A third subvariant called BA.2.12.1 is spreading in the United States, driving increases along the East Coast.Epidemiologists and virologists are watching closely as cases in South Africa rise sharply again, just 5 months after the Omicron variant caused a dramatic surge. This time, the drivers are two new subvariants of Omicron named BA.4 and BA.5, which the Network for Genomic Surveillance in South Africa first detected in January, according to science.org (www.science.org/content/article/new-versions-omicron-are-masters-immune-evasion)
It's still unclear whether the new subvariants will cause another global COVID-19 wave. But like the earlier versions of Omicron, they have a remarkable ability to evade immunity from vaccines, previous infection, or both—a disturbing portent for the future of the pandemic and a potentially serious complication for vaccine developers.
In most cases, vaccination or earlier infection still seem to provide protection from severe disease. "There's no reason to freak out," says John Moore, an immunologist at Weill Cornell Medicine. The new strains are "an additional hassle," he says, but "there's no indication that they're more dangerous or more pathogenic."
Hospitalizations in South Africa, for example, have increased, "but because it is starting from a very low level, it's not cause for alarm," says virologist Tulio de Oliveira of Stellenbosch University, who helped identify BA.4 and BA.5.
Omicron's rapid evolution creates difficult decisions for vaccine- and policymakers about whether to shift to a new set of vaccines or stick with the current formulations, which are based on the virus that emerged in Wuhan, China more than two years ago. Moderna has tested two versions of its mRNA vaccine, containing the ancestral strain and either the Beta variant—which spread in South Africa for a while in 2021 but is now gone—or the Omicron BA.1 variant. The company has not yet reported data on how well they might protect against the new subvariants.
Pfizer, the other mRNA vaccine producer, has tested the efficacy of a booster and a primary vaccine based on BA.1. Results are expected by the end of June. The US Food and Drug Administration has scheduled a meeting for 28 June to analyse available data and make vaccine recommendations for the fall.
The limited protection that BA.1 infection provided against the new subvariants in lab studies has already raised questions about how useful the new Omicron-specific vaccines might be. Wang says the virus is evolving too quickly for strain-specific vaccines to keep up. Instead, a broad cocktail of monoclonal antibodies targeting different strains might be the best way forward, he says.
Such a shot could prevent infections for several months in those vulnerable to severe disease, including immunocompromised people who don't respond to vaccines. Protecting that group is crucial, he notes, because many researchers suspect new variants emerge during long-term infections in people whose immune systems fail to clear the virus. The main hurdle, Wang says, is cost: A dose of monoclonal antibodies is about $,1000 per patient, he notes, "but if someone could find a way to lower that to $50 or $100," the approach could be cheaper than constantly updating vaccines.
////
Lalita Panicker is Consulting Editor, Views and Editor, Insight, Hindustan Times, New Delhi